Ten heart-warming photos of Londoners hugging
Time Out spreads the love on the South Bank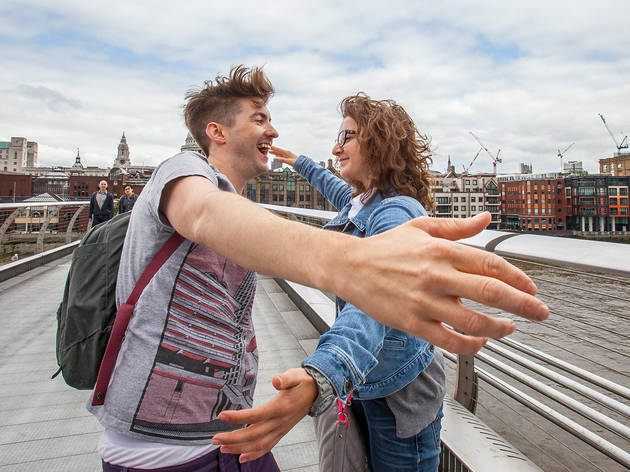 1/10
Nadine from Lille 'In Paris people often have sad faces. Here in London it's very different.'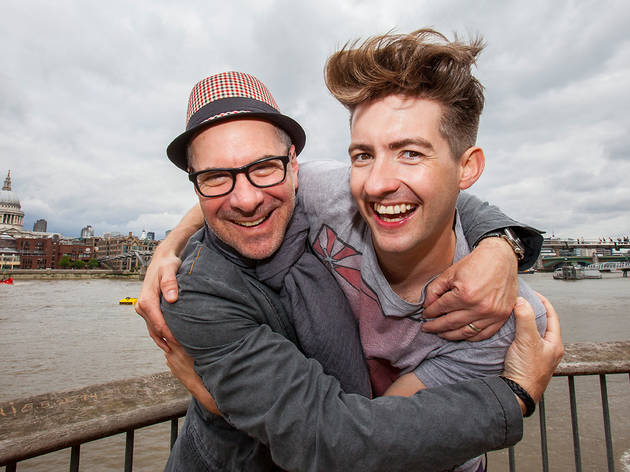 2/10
Harry from New York 'This is a friendly city – a great city! And I should know, I'm from New York.'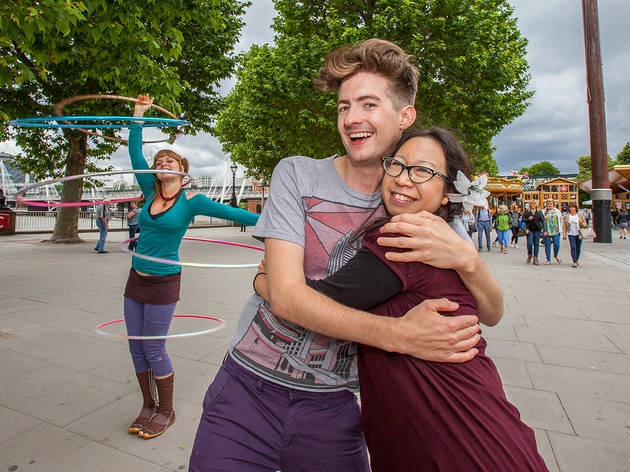 3/10
Tracey from Hampshire 'The key to a great hug? Hold for twenty seconds. That's when the endorphins kick in.'
4/10
Howard from Croydon 'You're mean't to hate me, I'm a banker!'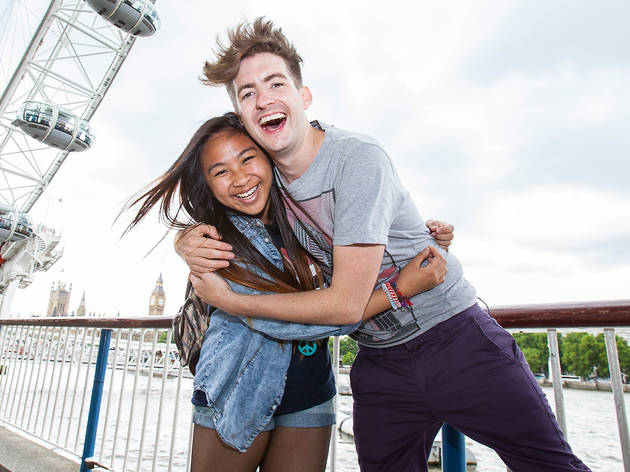 5/10
Denise from the Philippines 'You're crazy!'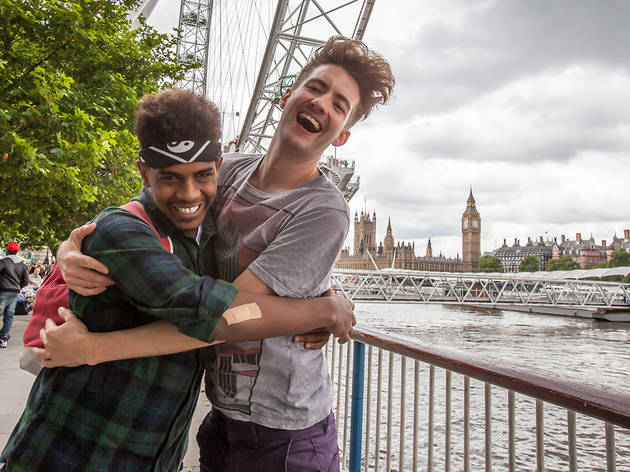 6/10
Remix 246 from south London 'I come down here when I'm bored. There are always good people around.'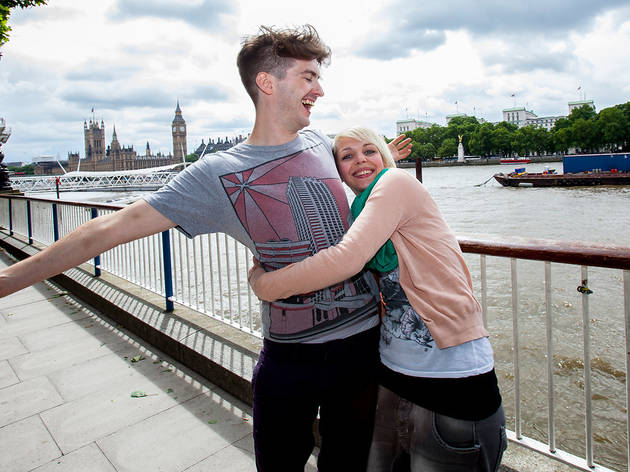 7/10
Andrea from Germany 'We're from Berlin, which is nice, but people in London are so friendly all the time.'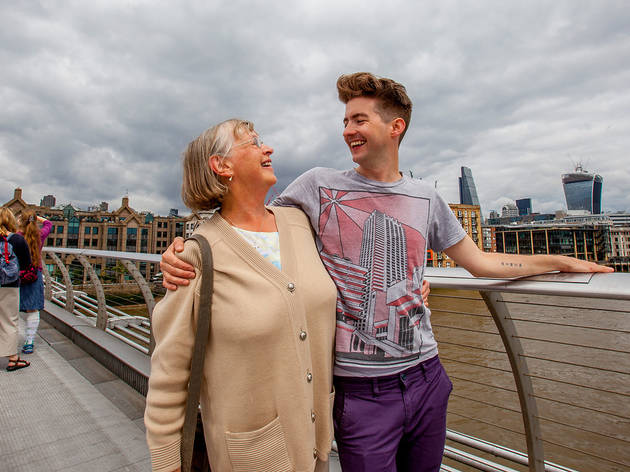 8/10
Marion from Devon 'When's the last time I hugged a stranger? My husband John and I hug strangers every week in church.'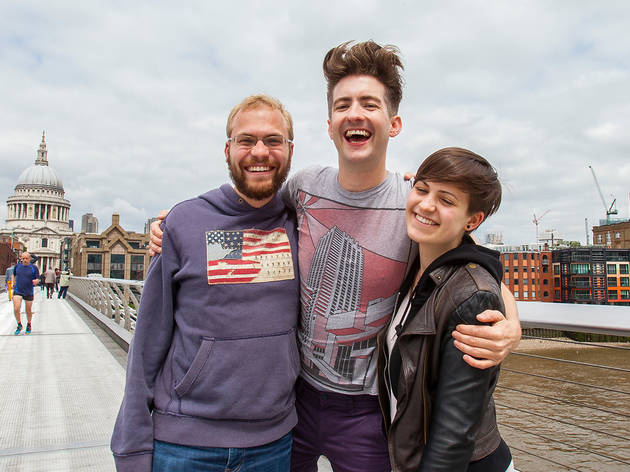 9/10
Bart and Lola from Poland 'We were just saying how happy everyone here is!'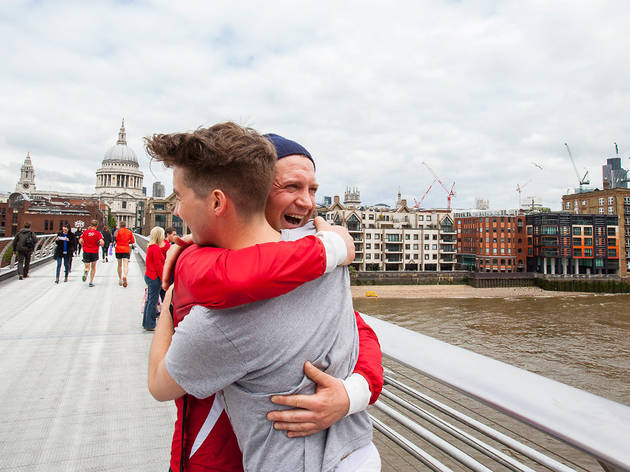 10/10
Andy from London 'By all means hug me, but I'm really sweaty'.
Concrete, polo-neck jumpers and even more concrete - check out the Barbican's construction site in the late '70s
Read more
Derek Ridgers explores the 'fabulous strangeness of the human animal' in his photographs of London's nightlife
Read more
Libraries, bus garages and other civic necessities that have absolutely no business being as fit as they are
Read more
The city as seen by the legendary press photographer
Read more
These pictures tell a story of a city that just got on with it
Read more
It wasn't always hipsters and street food, y'know
Read more
As these gorgeous snaps show, the east London street's got flower power by the bucketload
Read more
From the political to the plain daft, '70s London wasn't short on slogans
Read more
Show more
See more Time Out galleries
Sponsored listing
Jin Go Gae
There's a charming story behind this New Malden Korean – the restaurant takes its name from the place in Seoul where Jin Go Gae's original owner first met his wife. He made a promise to name his first restaurant after it, and it's here the promise was kept. His recipes and techniques are still prominent on a menu that goes big on Korean barbecue dishes. Expect, then, dishes such as marinated short beef rib, fresh squid marinated with sweet soya sauce, slivers of silver side beef and thinly sliced beef kalbi cooked over charcoal. Other menu items include various bulgogi, hotpots, a long list of an-joo (starters) and ban-chan (pickles). A short drinks list includes Hite Korean beer, soju and mae-whaju – a sweet pink plum wine popular in Korea. Keep an eye out for good-value lunch menus, and an array of set meals. 
Venue says: "Authentic charcoal Korean BBQ in New Malden."