27 of the weirdest properties advertised in London
From awesome to awful to awful-er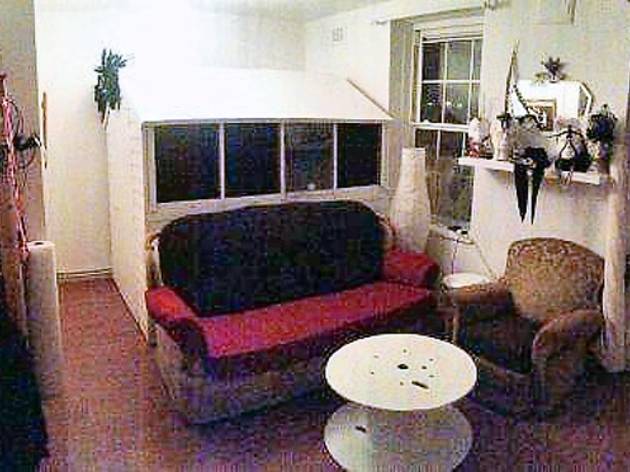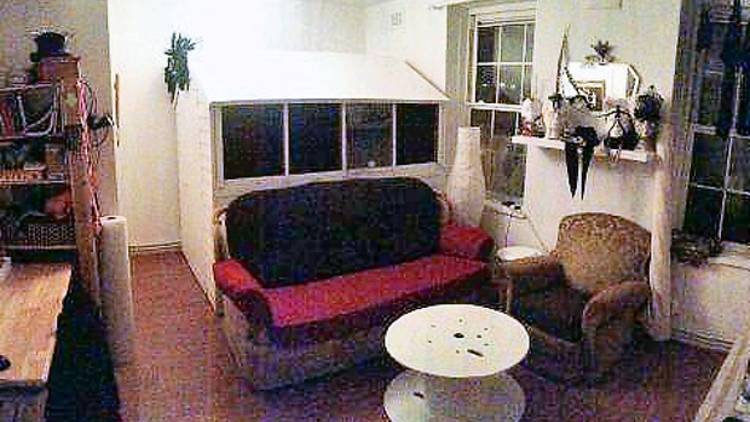 1/27
1. The shed in the living room
A househunter went to check out a room in Bethnal Green, advertised on Spareroom for a bargain £480 pcm. Described as 'the biggest in the house', it turns out it was a shed in a living room.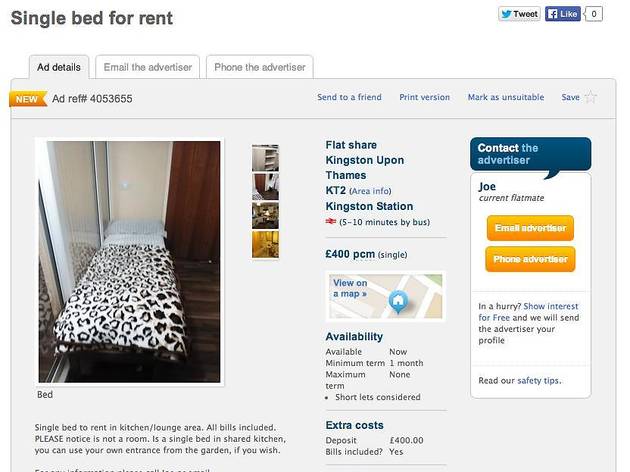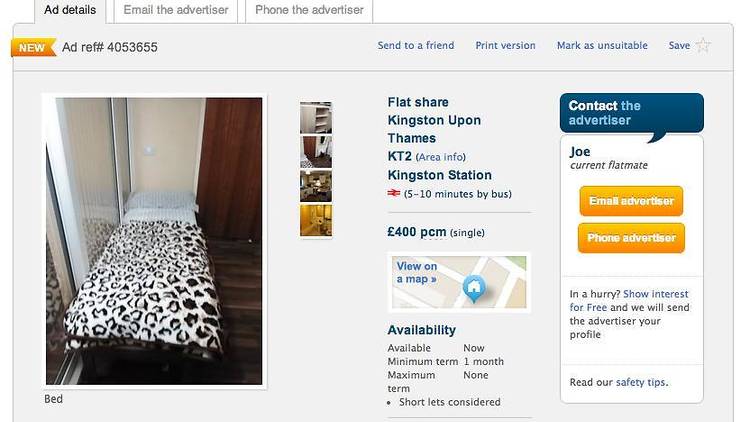 2/27
2. The bed in a kitchen
In May 2015, renters got the opportunity to splash out £400 per month on this bed in a shared kitchen in Kingston-on-Thames. It's not even a double.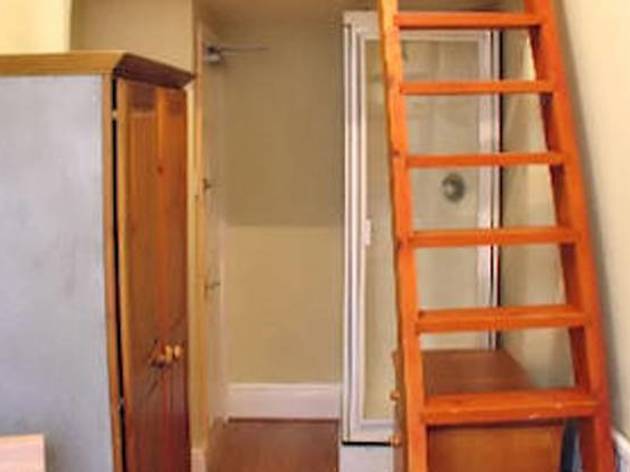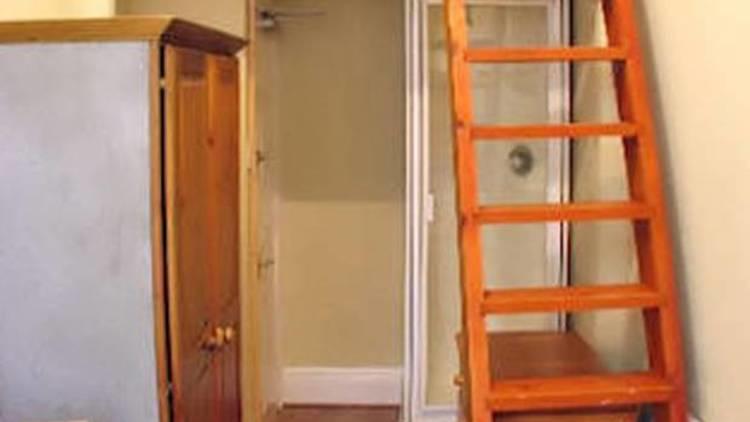 3/27
3. The flat with the shower under the bed
This West Kensington flat was on the market for just £520. But, before you get on Rightmove immediately, we should probably tell you that it had no toilet and the shower was under the bed. Sound like the perfect makeshift steamroom (breeding ground for damp).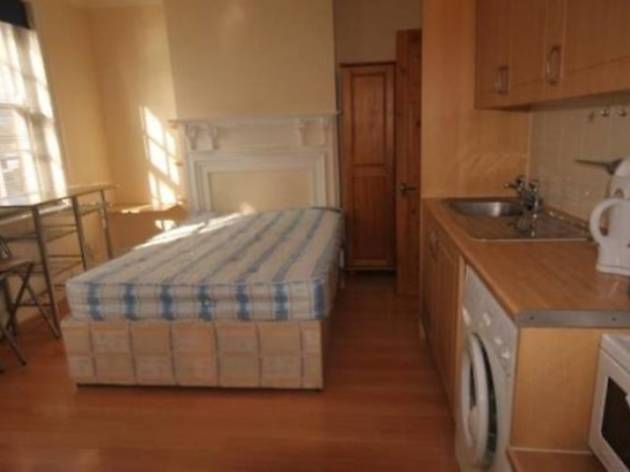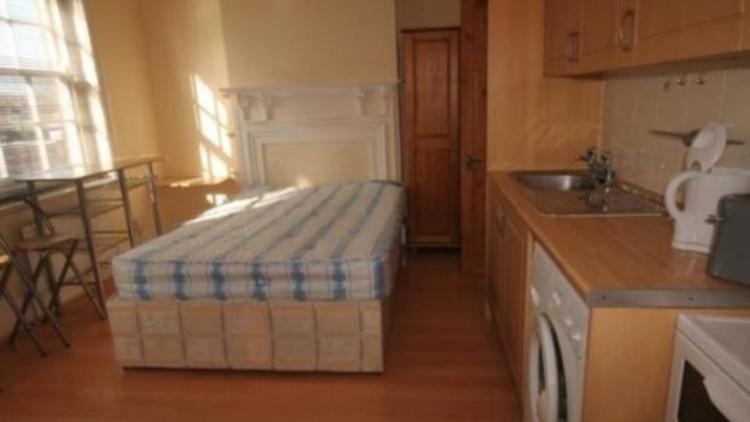 4/27
4. The kitchen-bedroom
This Ealing apartment made the most of its 19 metre-square living space by sticking a bed right in the middle of the kitchen. Or is that a sink right in the middle of the bedroom? It was available to rent for just… £804 a month.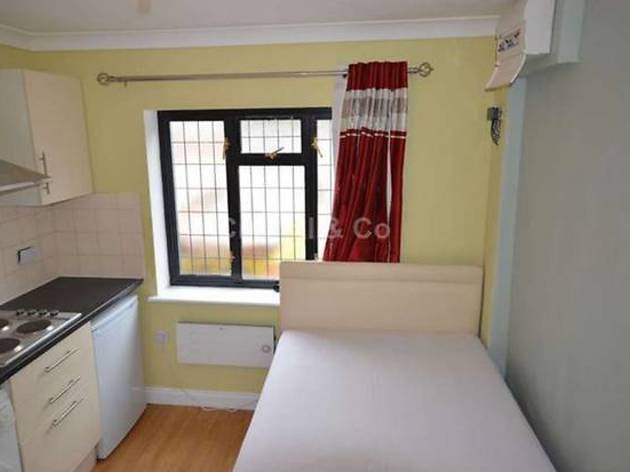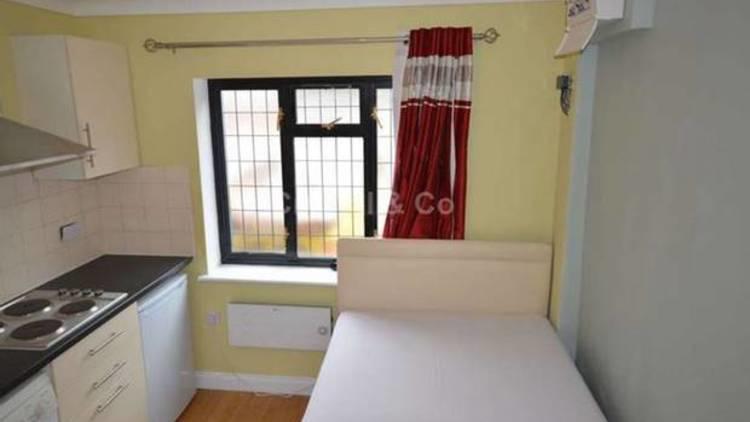 5/27
5. The 'snug' pad
A living space, bedroom and kitchen were squeezed into this 'snug' one room studio in Uxbridge. Costing £650 per month, you could reach the electic hob and the washing machine from bed.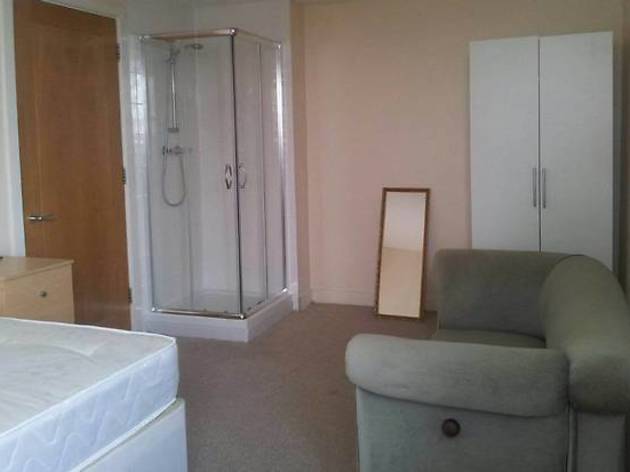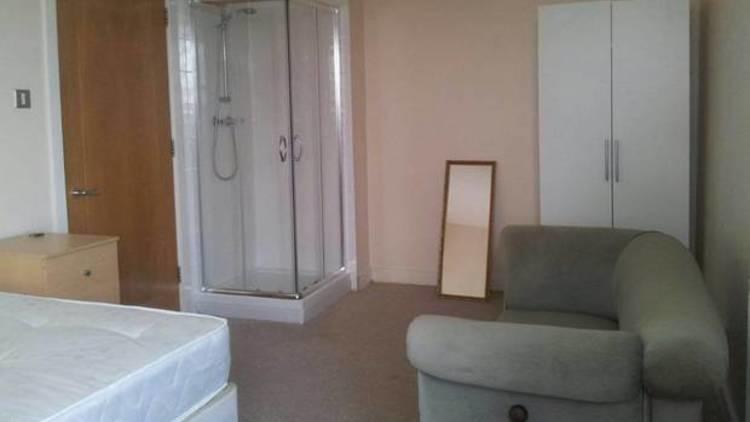 6/27
6. Another shower-bedroom situation
Costing £195 per week, it's hard to believe anyone would rent a flat as tiny as this Docklands home. It has a shower and sofa in the bedroom as well as a chest of drawers, bed, table, wardrobe and a mirror.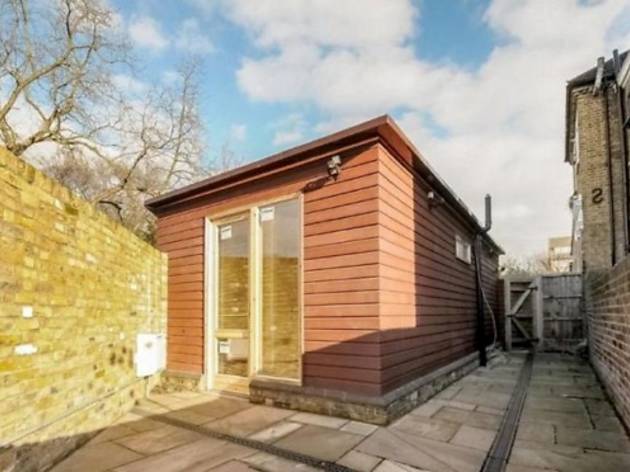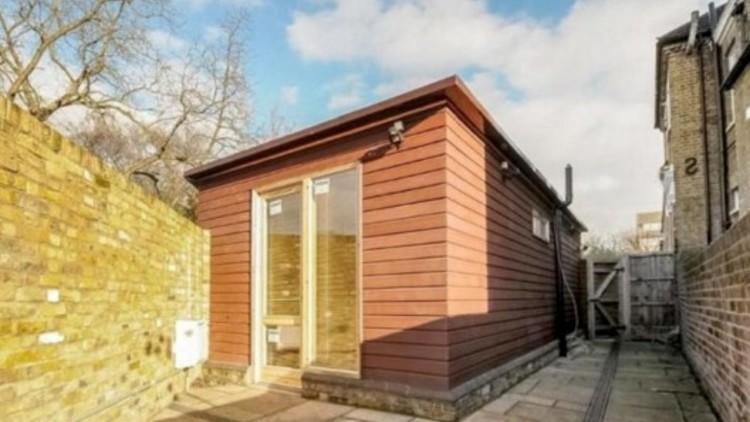 7/27
7. The £280,000 swankiest shed
Pitched as a 'bright and airy one bedroom detached house' with a 'front and rear garden'. The £280,000 property is basically a pimped out shed, in a garden.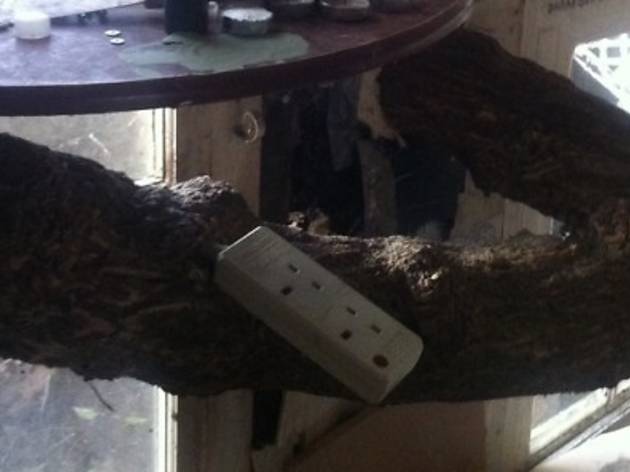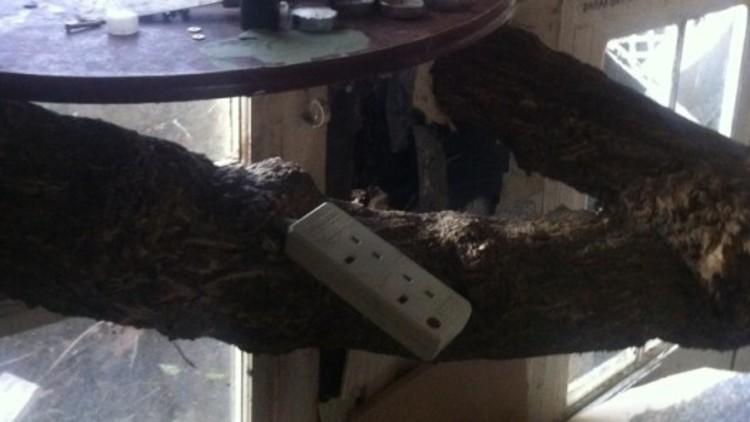 8/27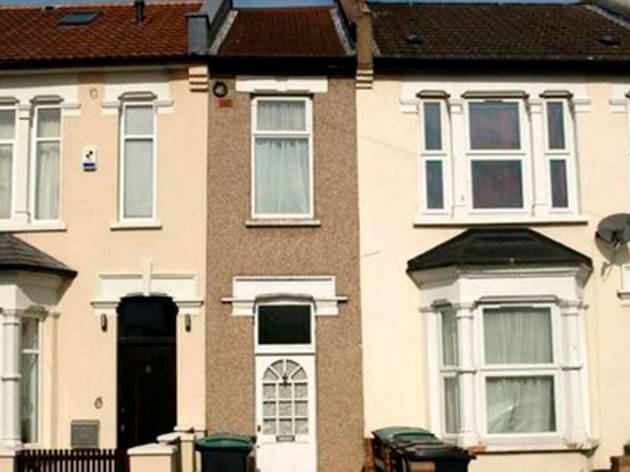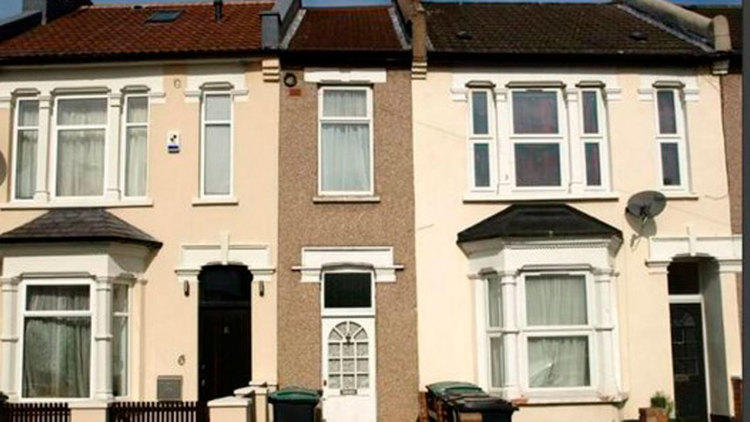 9/27
9. The 83-inch house
Nope, this isn't a reallife realisation of Mr Tall's house from the Mr Men, this is an actual property you can actually live in. On the market for £235,000, the 83-inch Harringay home used to be a driveway. It now has a reception room, kitchen, bathroom, two bedrooms upstairs and a loft.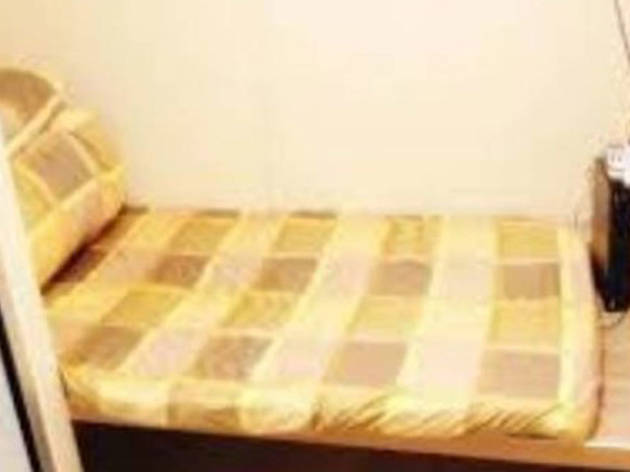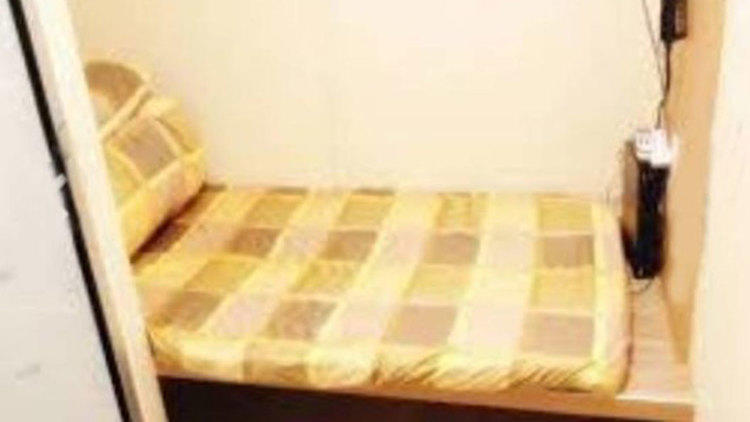 10/27
10. The bed-desk
Student? Why sleep on a bed when sleeping on a desk is SO MUCH MORE practical. Plus, this Lewisham 'room' was put on Spareroom for just £74 per week, including bills. That might sound pricey for a pad with literally no floor space, but don't go thinking you're being ripped off: you also get a wifi box and a mattress.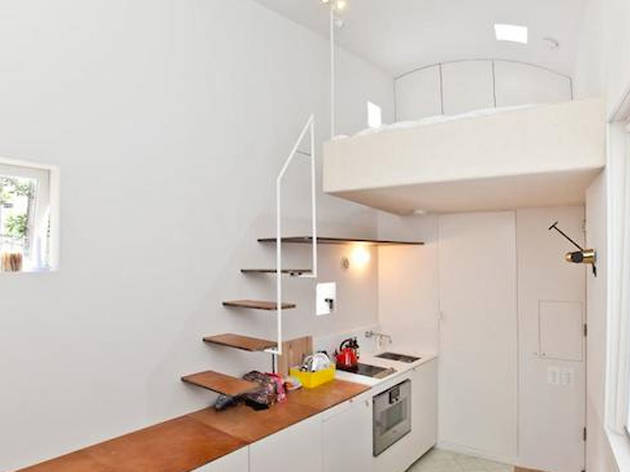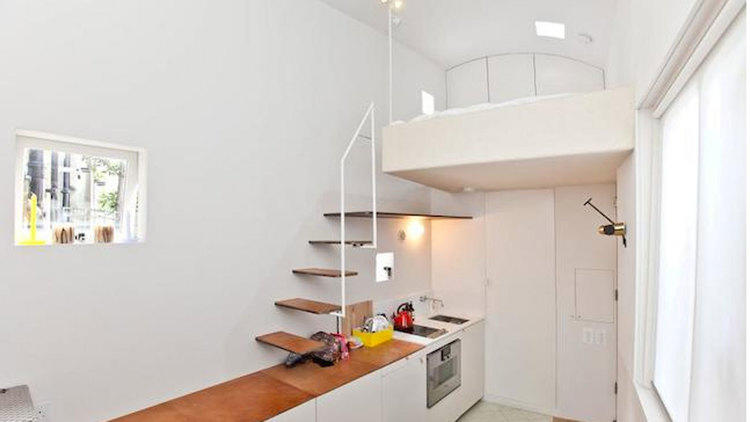 11/27
11. The bed-shelf
An up-market version of the bed-desk, this £275,000 flat in Barnsbury has a bed on a shelf above the kitchen. It's a pretty ingenious use of the very limited 188-square-foot flat, but still massively unpractical. Eurgh, hygiene!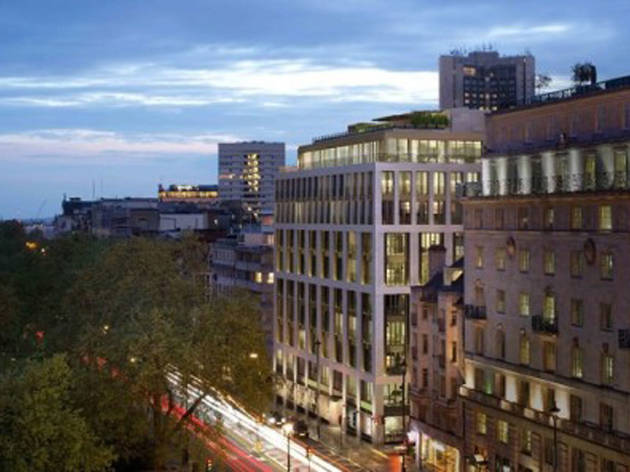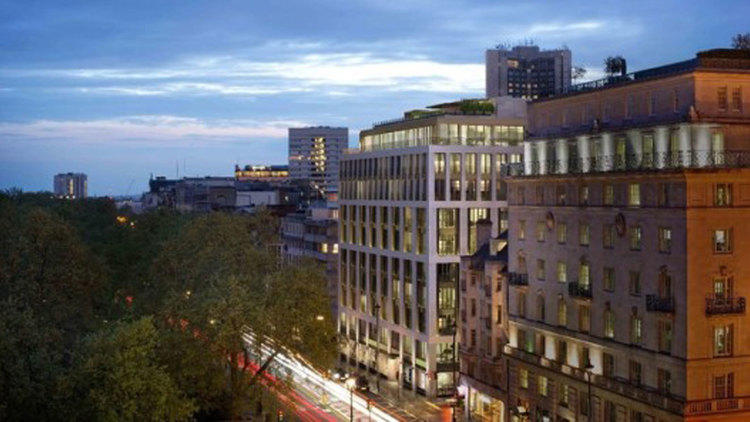 12/27
12. The UK's priciest flat
In October, a Mayfair penthouse became the most expensive home sold in the UK – and it's not even been built yet. While the exact price of the flat hasn't been revealed, it's one of 18 sold for a total of £210 million and cost buyers £5,000 per square foot.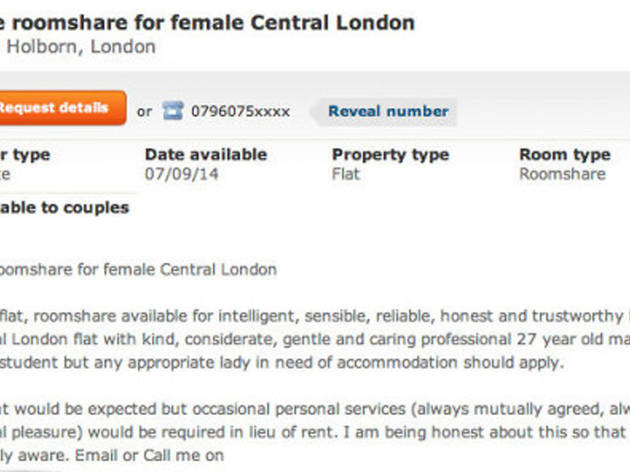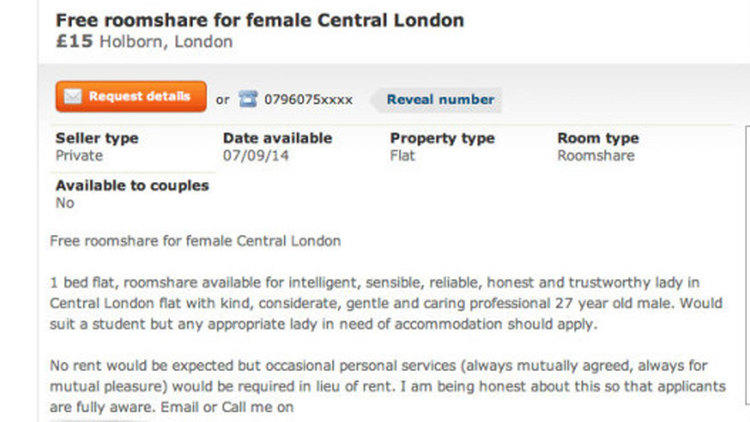 13/27
13. The oh-so-creepy ad
A 'gentle and caring' 27-year-old man posted what could be the creepiest roomshare listing we've ever seen on website Gumtree in September. In the ad, he explained he was offering a free roomshare to an 'intelligent, sensible, reliable, trustworthy and honest' student in exchange for 'occasional personal services'. VOM.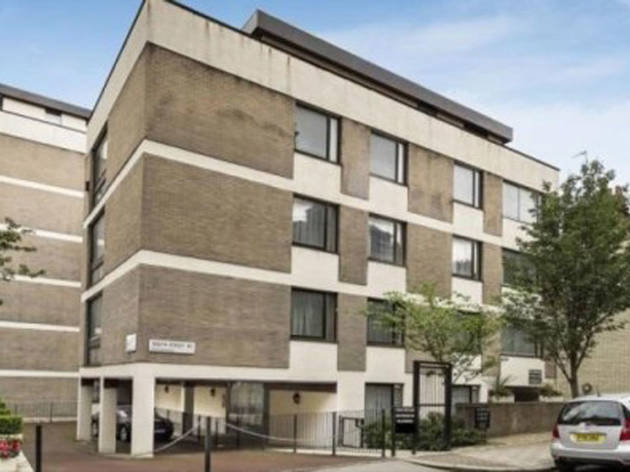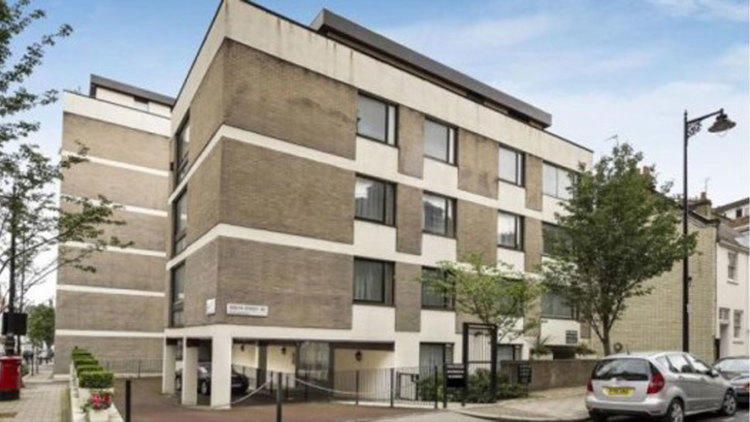 14/27
14. The £2.25 million car park
Looking for a place to store all eight of your vehicles? Here's the perfect deal. An eight-space car park in Mayfair has gone on the market for £2.25 million, making it the most expensive car park in London. Handily, you'll get a 900-year lease.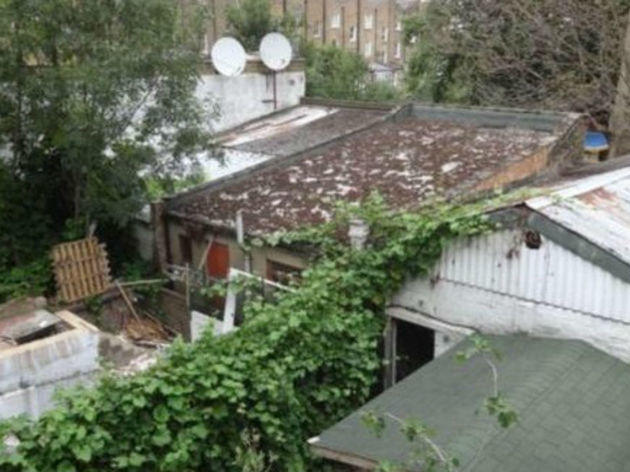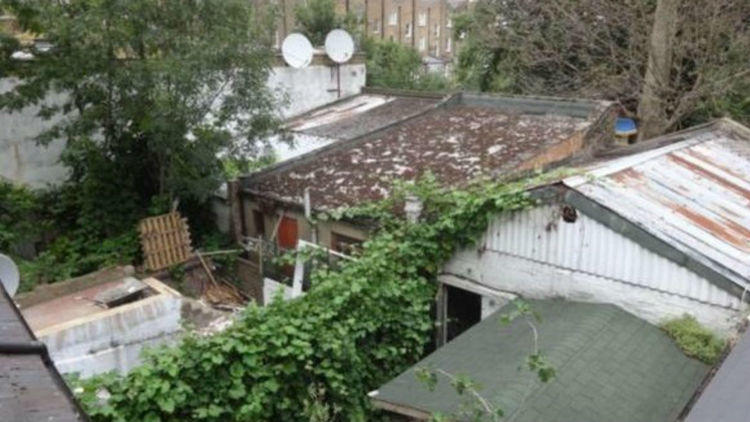 15/27
15. The £359,950 garage
With lush rust detail and a delightful wonky roof, this garage in Stoke Newington was put on the market in August. At £359,950 it's pretty pricey, but a bargain compared to the usual £614,000 cost of properties in the area.
[Photo: Rightmove]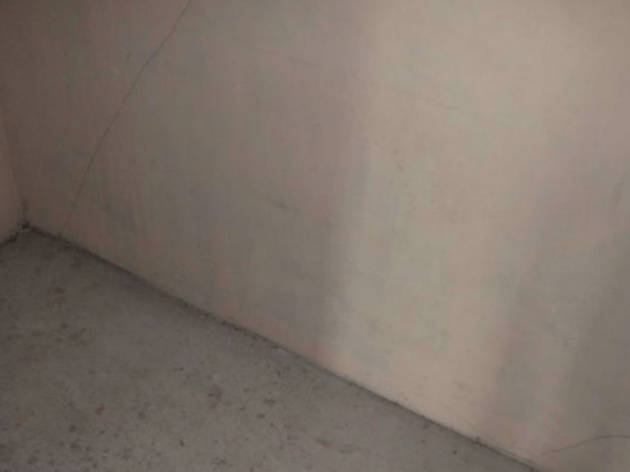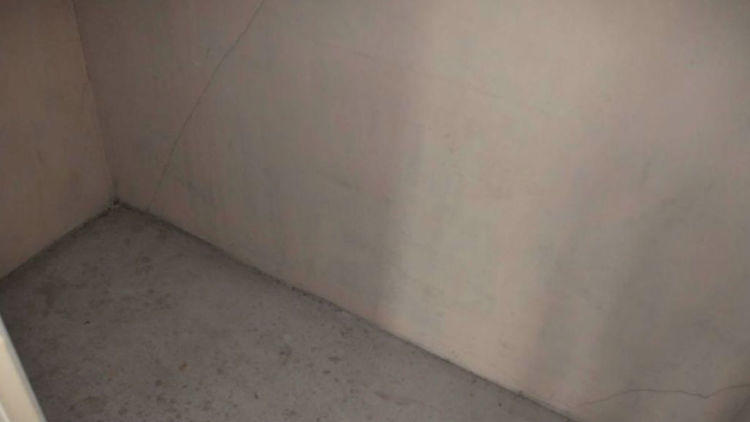 16/27
16. The £7,500 cupboard
Ever wanted to experience Harry Potter's cupboard lifestyle IRL? A number of storage spaces in Brentford Dock were put up for sale in August 2014. Costing £7,500 a pop they featured delightful concrete floors and garage-style doors.
[Photo: Quilliam Property Services]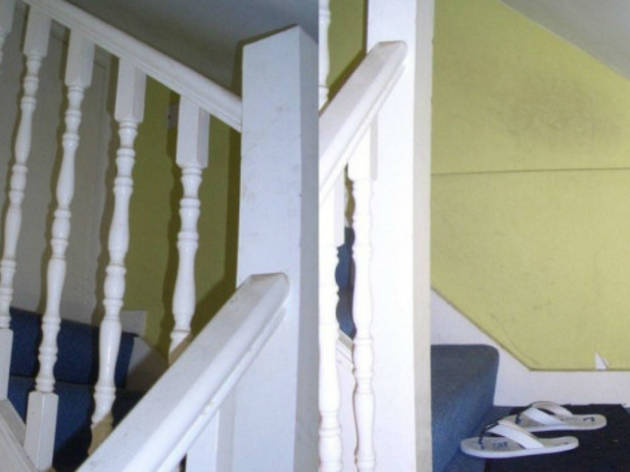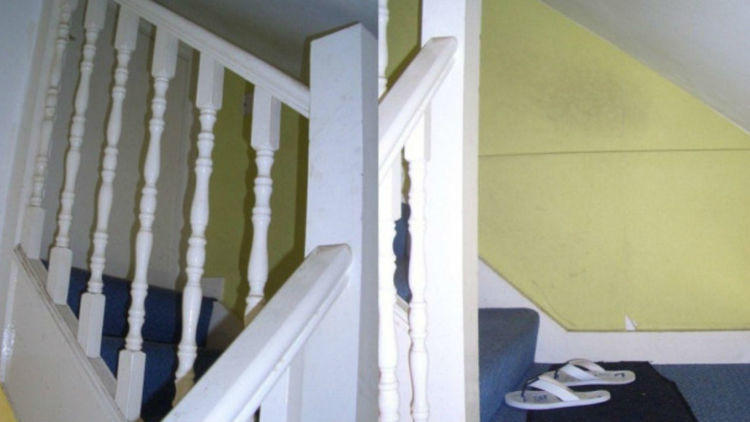 17/27
17. Stairs you have to crawl up
A Hendon landlord was fined for renting out an attic that tenants could only reach by CRAWLING up a staircase. A couple were renting the room for £420 a month despite the head height above the steps varying between 0.7m and 1.2m (shorter than the average height of an eight-year-old).
[Photo: Barnet Council]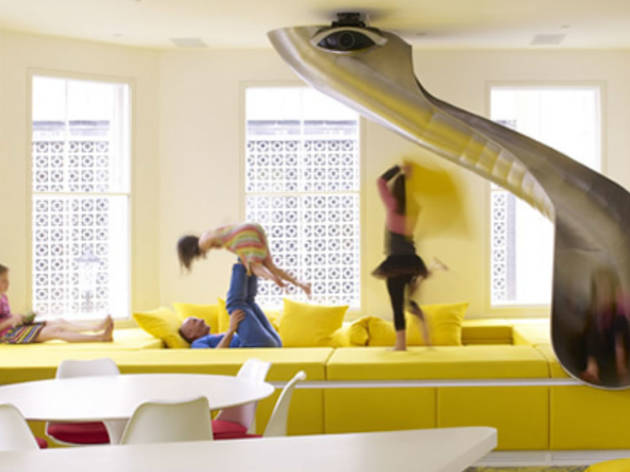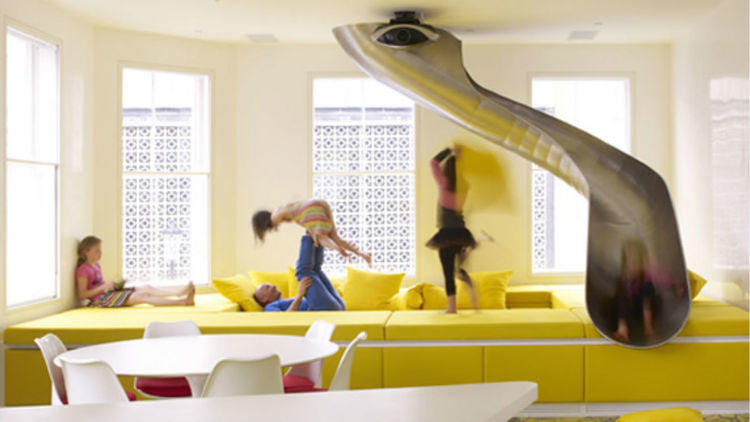 18/27
18. The house with a slide
Architect Ab Rogers unveiled a Portobello Road property featuring a steel slide, multicoloured central spiral staircase and a 360 degree rotating master bed in August 2014. Costing £4 million to buy, househunters can also rent the four-bed home for a mere £15,000 a month.
[Photo: Zoopla]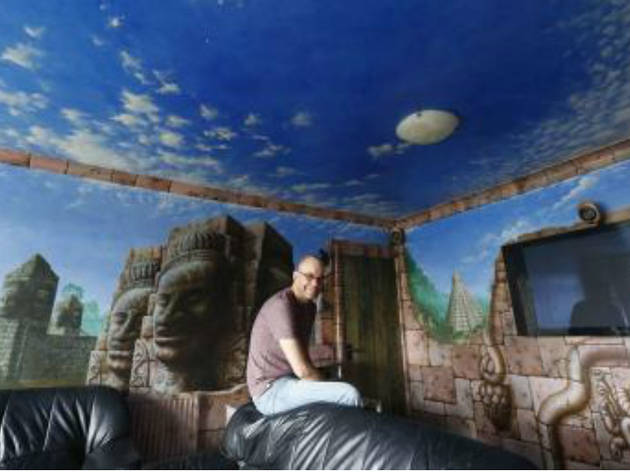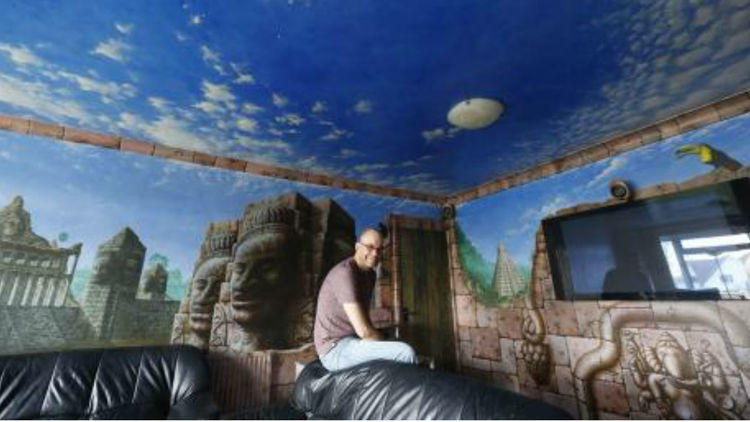 19/27
19. The Egyptian tomb flat
In March 2014, IT worker and artist Simon Edwards put his Mill Hill flat up for rent at £1,300pcm. It was no ordinary abode though. Simon spent 10,000 hours transforming the rooms into a scene out of 'Alien', an Egyptian tomb, a skyline of dilapidated temples and a Venetian townscape.
[Photo: Simon Edwards]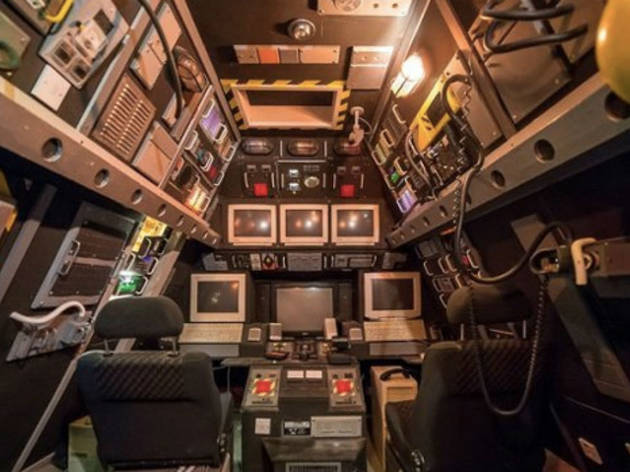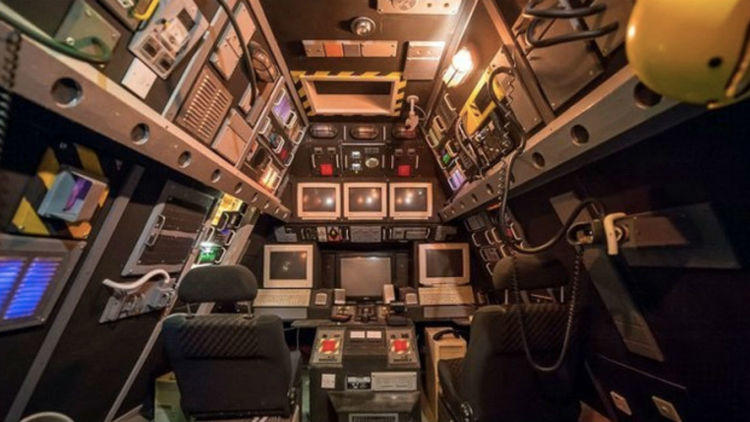 20/27
20. The space ship attic
In February, an 11-bedroom house went up for sale in London. Priced at a huge £3,250,000 (blimey!), you'd hope it would come with its own space ship... AND IT DID COME WITH ITS OWN SPACE SHIP. (A faux one in the attic.)
[Photo: Rightmove]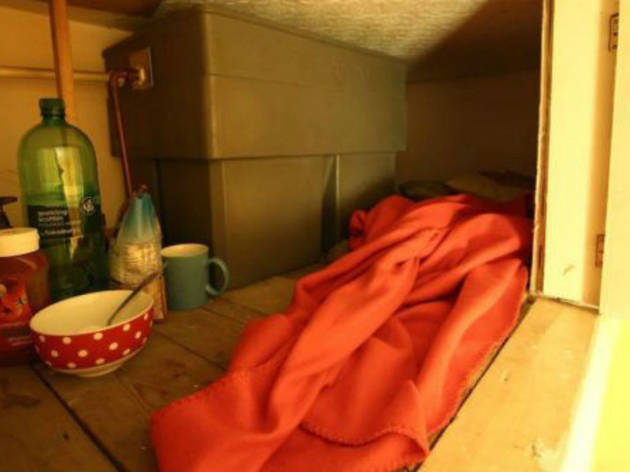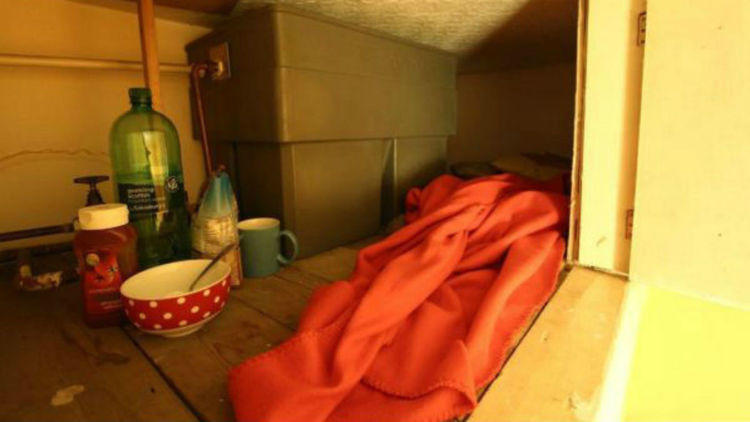 21/27
21. The £40 per week cupboard
This £40 per week 'loft conversion' in Paddington was advertised on listings website Gumtree. Admitting that the tenant wouldn't be able to stand up in the space, the landlord wrote: 'ideally it would suit someone less than 5'4 tall and with no history of claustrophobia.'
[Photo: Gumtree]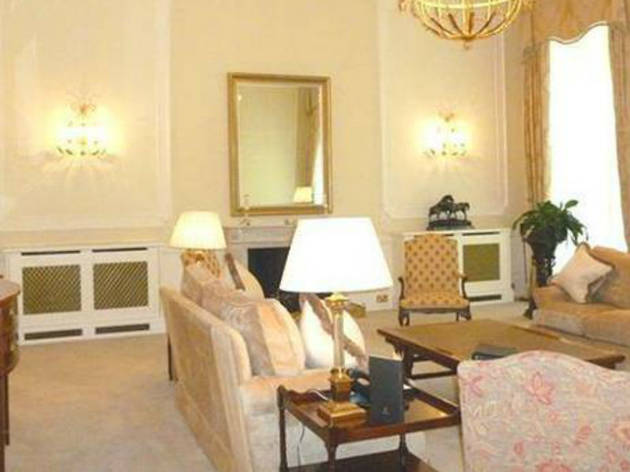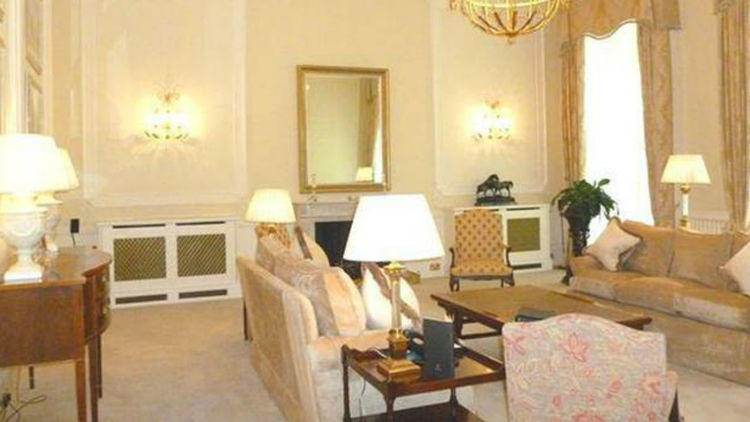 22/27
22. The £21,000pcm flat
At the start of August 2014, Spareroom revealed the most expensive flatshare to ever be advertised on the housemate-hunting site. The three-bedroom apartment featured chandeliers, a dining hall, a gym, a daily cleaning and linen service and a 12-seat dining hall. Meanwhile rent was £21,000 per month, that's a whopping £1,783 a week per tenant.
[Photo: Spareroom]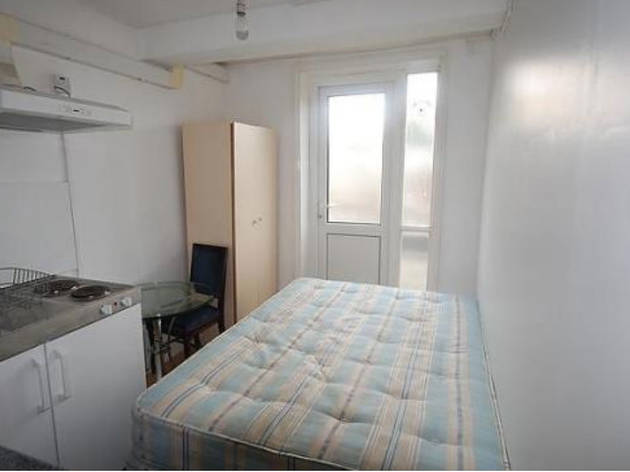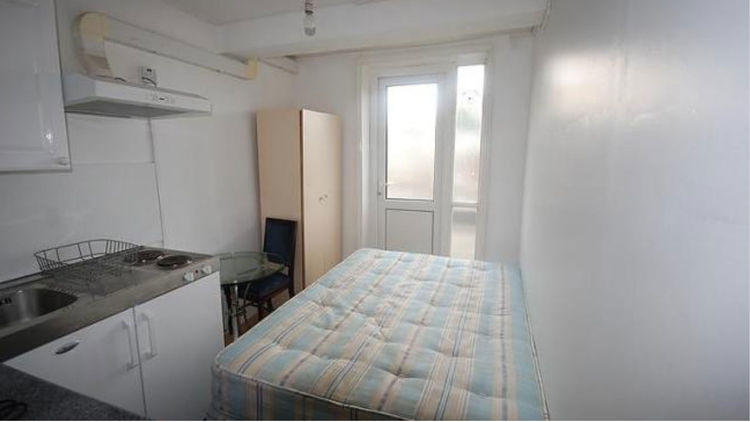 23/27
23. The studio that got banned
Lucky househunters were treated to a bargain-basement studio apartment in June 2014. This King's Cross flat complete with 'en-suite bathroom and kitchenette' was available to rent for £170 per week. It was so small you could cook while lying in bed and the council eventually stopped the landlord from letting it out.
[Photo: Rightmove]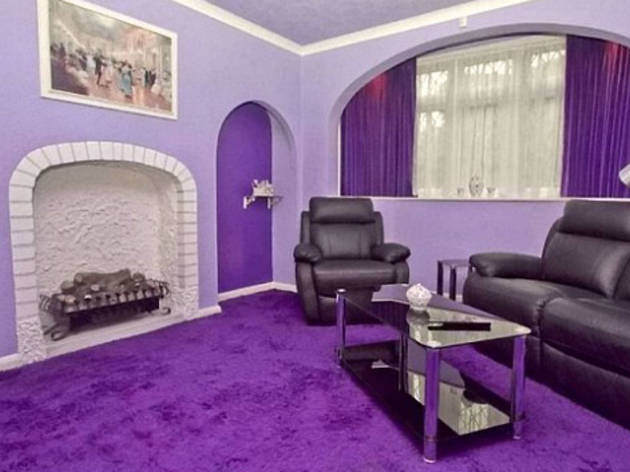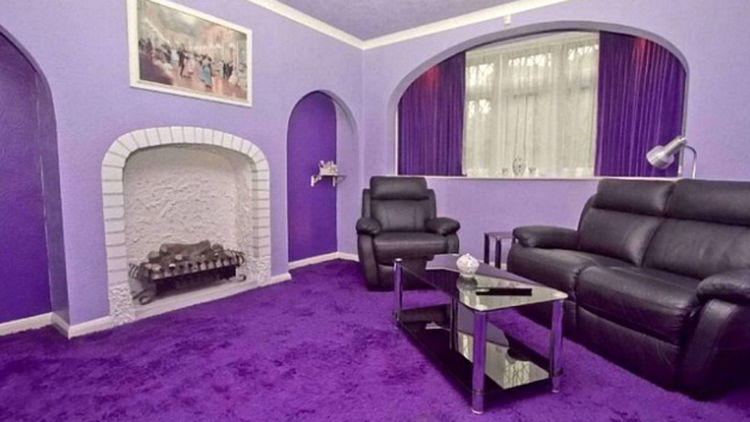 24/27
24. The purple house
We're not sure whether to make a Prince joke or a Cadbury's pun here. This bizarre TOTALLY PURPLE house hit the news in November 2013. The Middlesex property had a starting price of £400,000.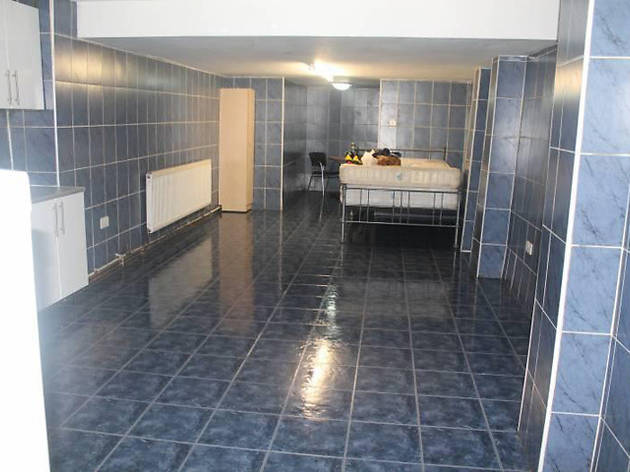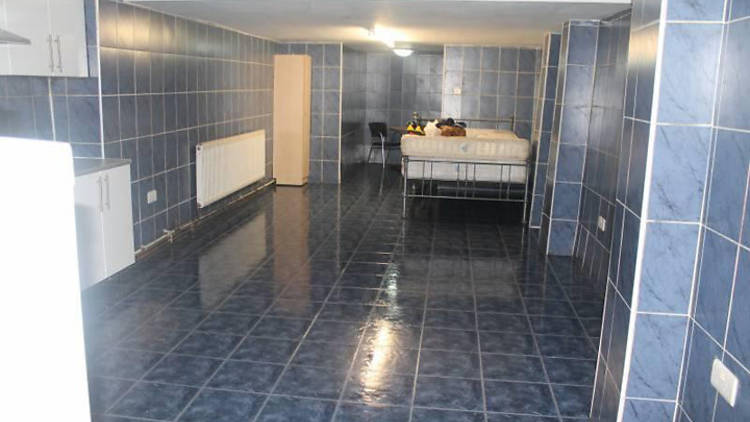 25/27
25. The wipe-clean flat
Ideal for murderers and messy eaters, this wipe-clean flat in Walthamstow went on the rental market in May 2016. For just £900pcm you could live out your worst nightmares within this one-windowed wonder covered floor to ceiling in the same blue tile.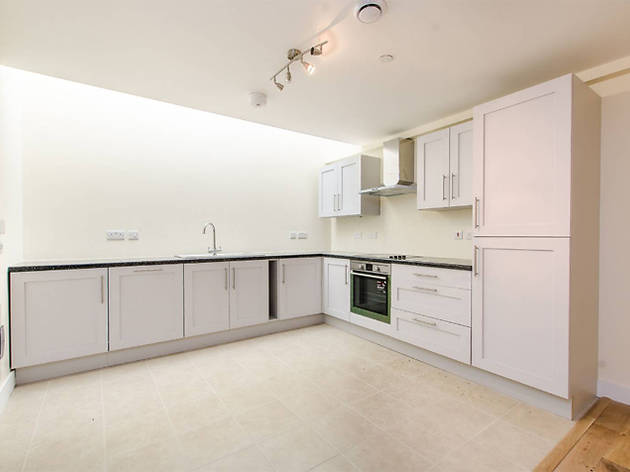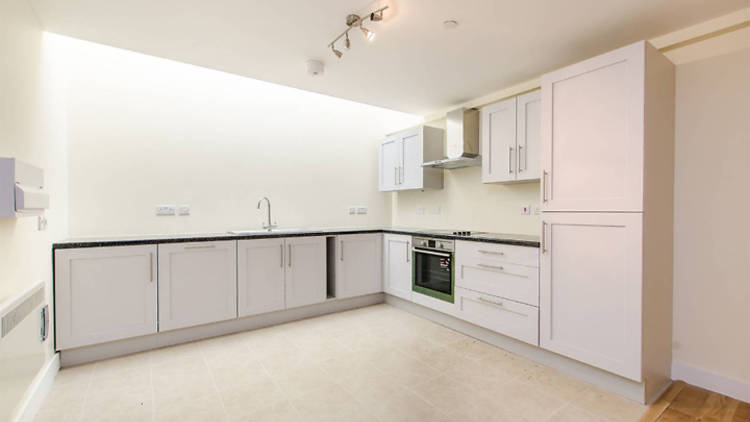 26/27
26. The home without windows
An affordable home with extras included is an urban myth in London, but since when did windows become a luxury-add on? This two-bed in Brixton boasted a 'bright, open-plan layout', despite the lack of any natural light. Oh, and bills aren't included either. Obviously.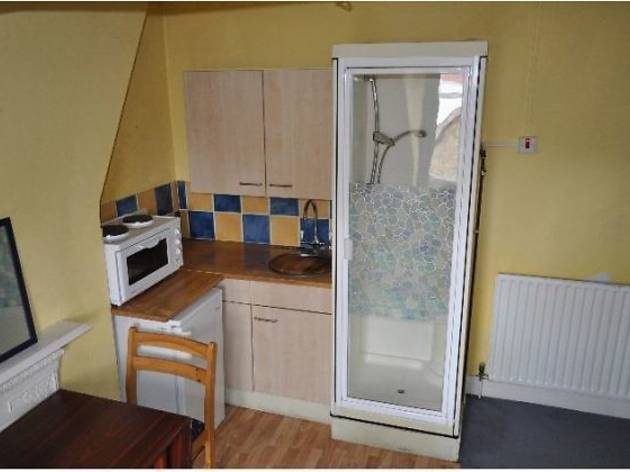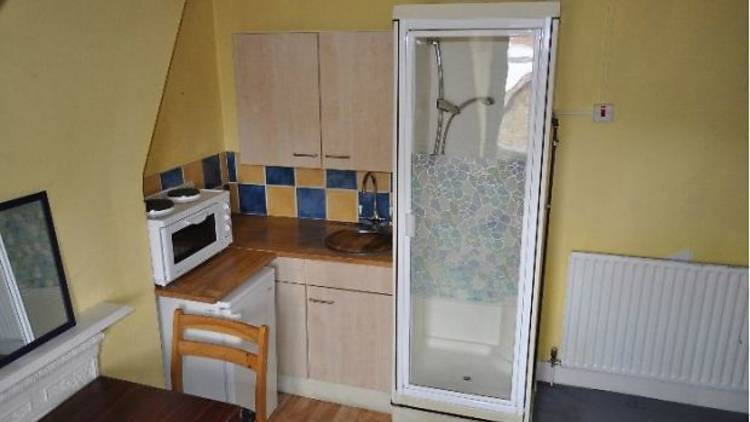 27/27
27. The shower in the kitchen
Don't you hate it when you have to rinse and repeat before you rip open your ready meal? That's a problem of the past thanks to this stellar renting opportunity in Chiswick, with a wobbly-looking shower within reaching distance of the microwave.
Sponsored listing
Fulham Wine Rooms
No prizes for guessing what this Fulham venue specialises in. It's an offshoot of the Kensington original and offers the same kind of thing: bottles to take away or drink in, wine tastings, special wine events and a restaurant serving small plates.  Each of the wines is available by the glass, with worlds old and new represented relatively evenly. Expect Burgundian chardonnays, Rieslings from Australia, the US and Germany, a number of 'classics' and a few heavyweight reds, such as a 2012 tempranillo from Bodegas y Vinedos Alion, in Ribera del Duero. The small plates include dishes such as foie gras terrine with apricot chutney, seared scallops with celeriac purée and saffron vinaigrette, and sesame-seared tuna with a potato and mango salsa, shiitake mushrooms and spring onion.  
Venue says: "Located on the Fulham Road – in between Parsons Green and Putney Bridge – we are a wine bar, restaurant and wine shop."