Heads up! We're working hard to be accurate – but these are unusual times, so please always check before heading out.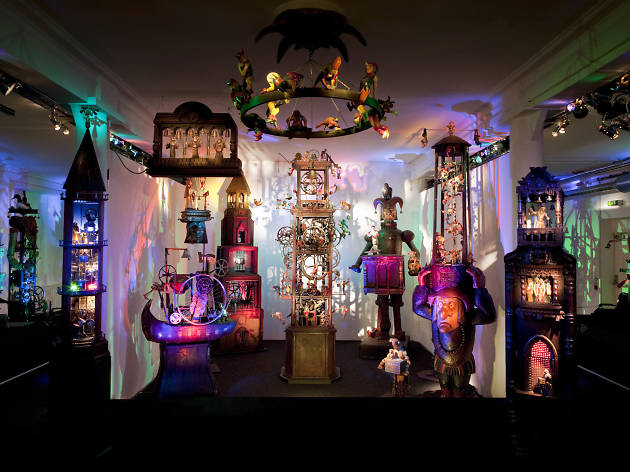 Ten really weird experiences in the UK
Turn the 'bit odd' into proper 'WTF!!!' this weekend. Virgin Trains is removing its Friday afternoon restrictions this summer, opening up a whole world of the weird
You might think London has pretty much everything you can possibly imagine (plus a lot of stuff you can't), and you'd be right. Within a few square miles of south-east London, for example, you can find a taxidermied walrus stuffed to twice the size it should be, a park full of wildly anatomically incorrect fantasy dinosaurs, and a statue of Russian cosmonaut Yuri Gagarin. But really, the capital is just the tip of a big old iceberg of weird.
Venture out to the rest of the country and you'll find a museum devoted to pencils, an eight-ton straw rabbit and a mystifying network of tunnels under Liverpool that no one has properly explored. Suddenly puts that 'really weird' thing you thought you saw on the night bus last Friday into perspective. This summer, because Virgin Trains has removed its Friday afternoon peak restrictions, why not skip out of the office a couple of hours early, go forth and spontaneously embrace the odd?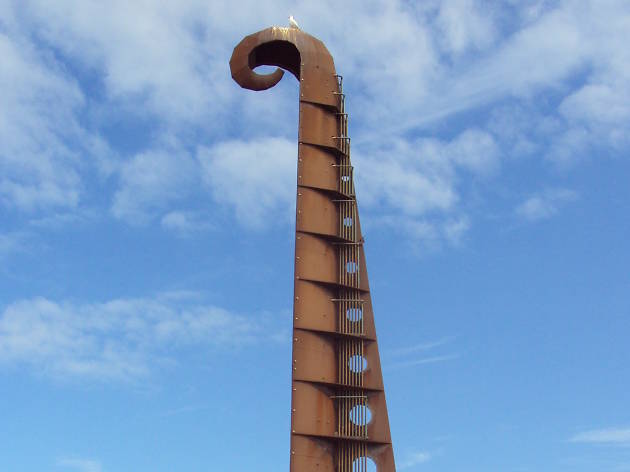 Photo: Rept0n1x/Wikimedia Commons
1. Play on Blackpool's High Tide Organ
This strange contraption in the otherwise predictable home of jolly seaside smut (maybe they just liked the word 'organ') creates a musical booming in response to the rising and falling of the tides. Stand and listen while eating a Mr Whippy as it sonorously interprets the bleakly powerful Irish Sea.
South Square, Blackpool. Rail: Blackpool North.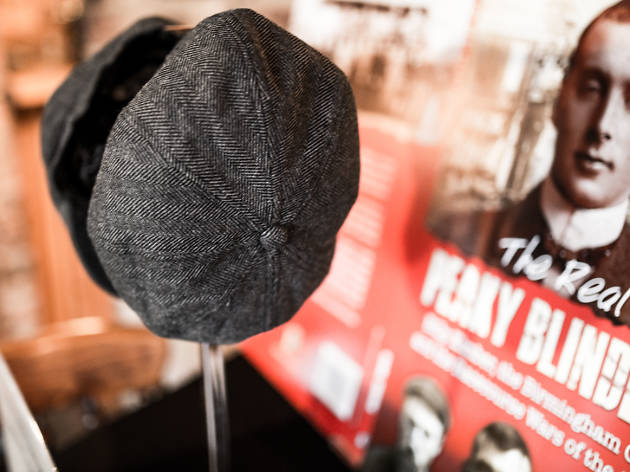 Photo: Essential Marketer
2. Go on a 'Peaky Blinders' tour
Dig out your highest-waisted trousers and set off on a tour inspired by TV's most popular historical Brummie ne'er-do-wells, the Peaky Blinders. In the company of historian Carl Chinn, visit some of the haunts of the turn-of-the-century street gang that inspired the show, followed by an '1880s-themed dinner', whatever that might mean.
188 High St, Digbeth, Birmingham.
Rail: Birmingham New St.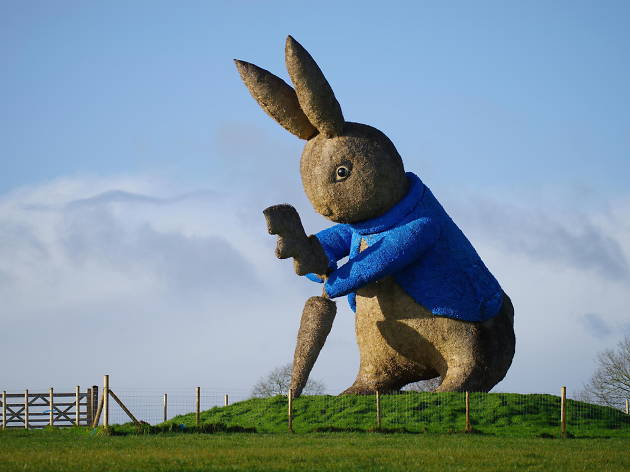 Photo: Peter Lane / Alamy Stock Photo
3. Marvel at the Snugburys Ice Cream giant straw sculpture
Snugburys Ice Cream in Nantwich has a tradition of creating giant sculptures out of straw bales. Previous ones include a meerkat, a Dalek and Big Ben. The current one is Peter Rabbit. Peter is 38 feet tall and weighs eight tons. His carrot is ten feet long. According to the Snugburys website: 'At the beginning of 2017 Peter Rabbit was set alight by an arsonist.' He's okay now, though.
Park Farm, Nantwich. Rail: Crewe.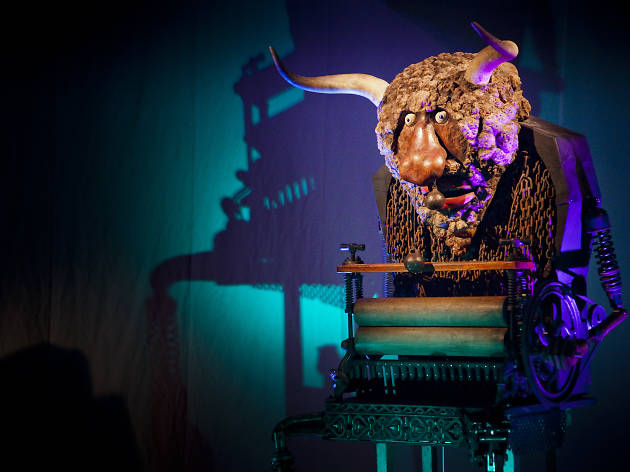 Photo: © Robin Mitchell
4. Experience Sharmanka Kinetic Theatre
This all-singing, all-dancing, part-revolving, entirely bizarre installation is the brainchild of Russian sculptor-mechanic Eduard Bersudsky and theatre director Tatyana Jakovskaya. Why it's arrived in Glasgow is anybody's guess, but it's quite a thing. Scrap, junk, lights and sound express 'the relentless circles of life and death'. May include puppets.
Trongate 103, Glasgow. Rail: Glasgow Central.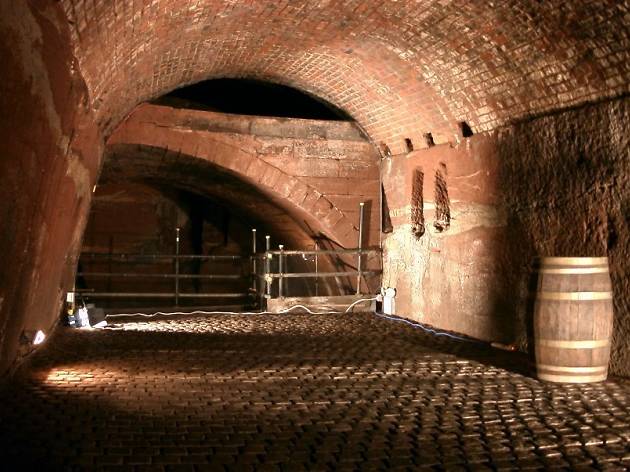 www.williamsontunnels.co.uk
5. Descend into the Williamson Tunnels
In the 1800s, Liverpool landowner Joseph Williamson had unemployed men and ex-soldiers excavate elaborate tunnels beneath his estate simply as something to do to help preserve their self-respect. The complex is genuinely eerie, with huge chambers named Banqueting Hall, Paddington and Gash. No one knows how far it all extends…
Mason St, Liverpool. Rail: Liverpool Lime St.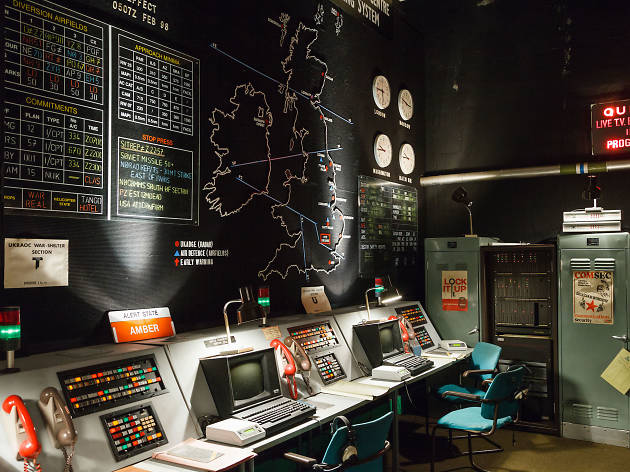 Photo: Robin Weaver / Alamy Stock Photo
6. Hole up in Hack Green Secret Nuclear Bunker
One of the last remnants of the Cold War, Hack Green's 'secret' nuclear bunker is now a rather un-secret museum telling the story of the closeted conflict. It was originally built as a place for politicians and bigwigs to hunker down in, in the event of a national disaster, so its recommissioning is probably imminent.
Hack Green, Cheshire. Rail: Crewe.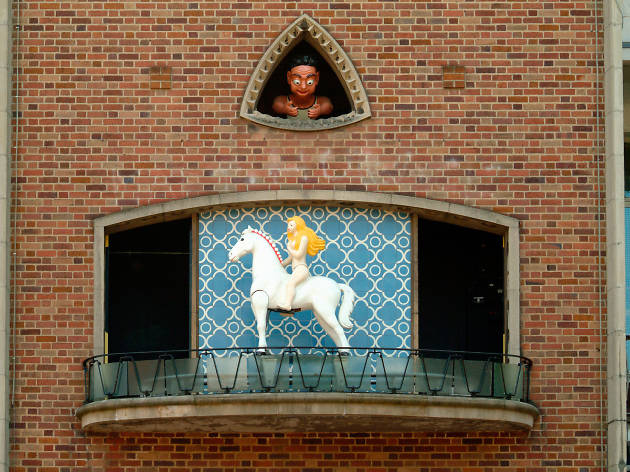 Photo: AKP Photos / Alamy Stock Photo
7. Take a peek at the Godiva Clock
Lady Godiva famously rode starkers through Coventry to protest against taxation. Only Peeping Tom had little enough self-respect to cop an eyeful, and this horological masterpiece commemorates the voyeuristic chap. Every hour, Lady G processes forth as God made her, while, above, the satanic Tom pops up, like someone peering through a letterbox. Ding-dong!
Broadgate, Coventry. Rail: Coventry.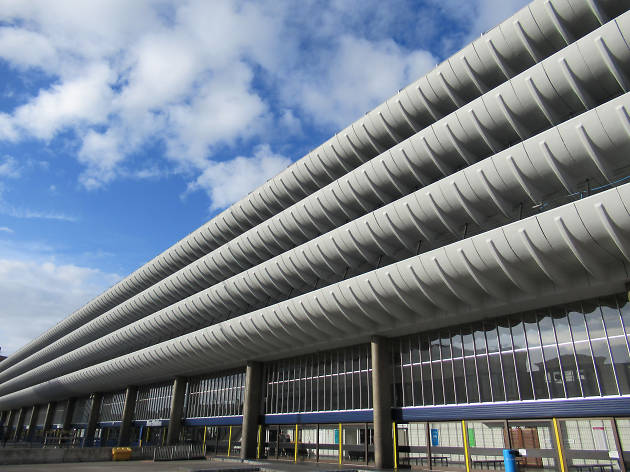 Photo: Alex Liivet/Flickr
8. Get brutal at Preston Bus Station
Forged in the optimism of '60s Britain, when even the humblest of structures could be architecturally edified, Ove Arup's bus station is a brutalist masterpiece that has survived several attempts to get it written off the map. Now Grade II-listed, it's set for rebirth. It's a concrete millefeuille. With buses. In Preston.
Preston city centre. Rail: Preston.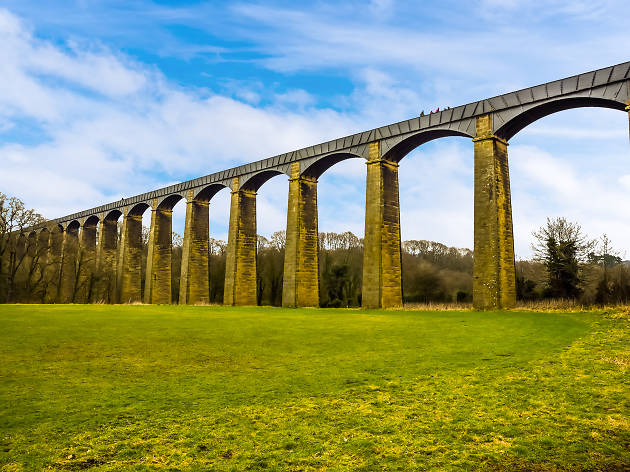 9. Don't look down at Pontcysyllte Aqueduct
Only those with an extremely good head for heights should cross this vertiginous 1805 aqueduct on foot. A (slightly) less jellifying option is to traverse it on a canal barge, which also offers those of a saucy bent the opportunity to join a kind of land-based Mile High Club. Very, very slowly.
Station Rd, Trevor Basin, Wrexham.
Rail: Wrexham General.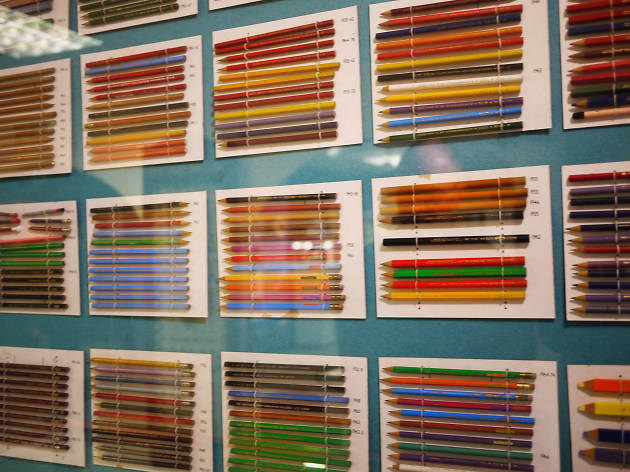 Photo: Smabs Sputzer/Flickr
10. Be strangely drawn to the Derwent Pencil Museum
Cumbria is a very beautiful bit of the country, but was once the centre of England's graphite mining industry. Keswick claims to be home to the world's first pencil, something celebrated by this oddball museum. There are displays and drawing workshops. And don't worry: you can always rub it out. (As Hamlet says, '2B or not 2B'.)
Keswick, Cumbria. Rail: Penrith North Lakes.
Find more travel info and book train tickets at virgintrains.co.uk/summer.