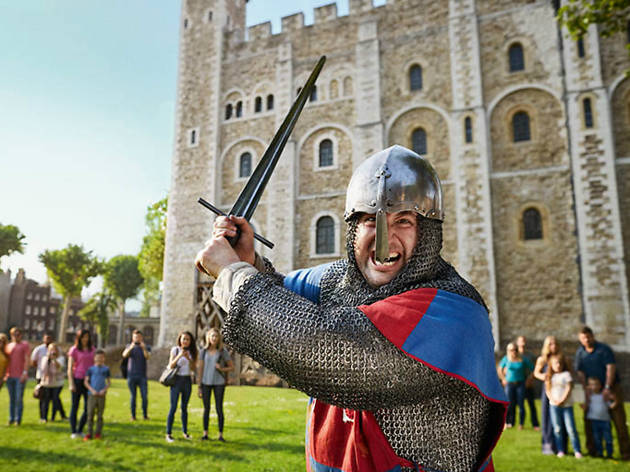 Ten reasons to take the kids to the Tower of London this summer
See battling knights, hear gory stories, search for clues and be dazzled by diamonds on a trip through 1,000 years of history
Whatever your idea of a great family day out, it really depends on what your own children like to do. Happily, the Tower of London is so many different days out in one place, and with a summer full of activities you're bound to have an adventure that suits you and sends the kids home happy and full of stories.
Want to know more? Here are ten types of kids, and ten reasons for them to enjoy a visit to the Tower of London. Pick the ones that sound about right for your family and get planning your next great day trip.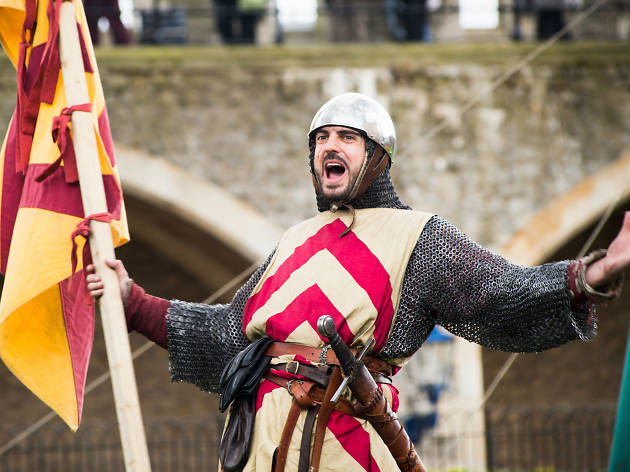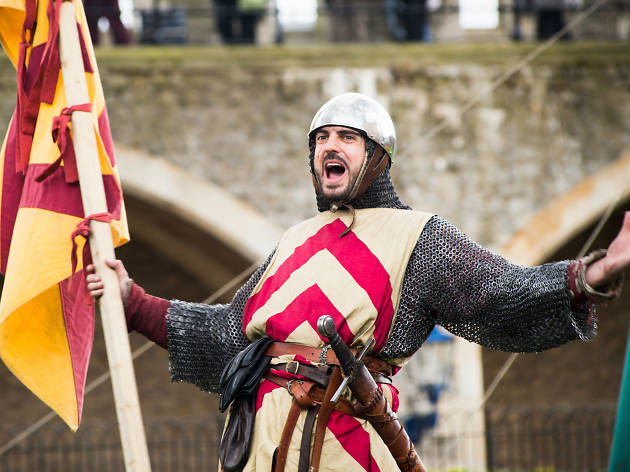 Daily from April to October, live re-enactments help bring exciting events from the Tower's past to life. Don't miss 'Conquest!' a 35-minute scene showing how the guards had to defend the fortress from invaders. You can join in the action yourselves if you want.
© Historic Royal Palaces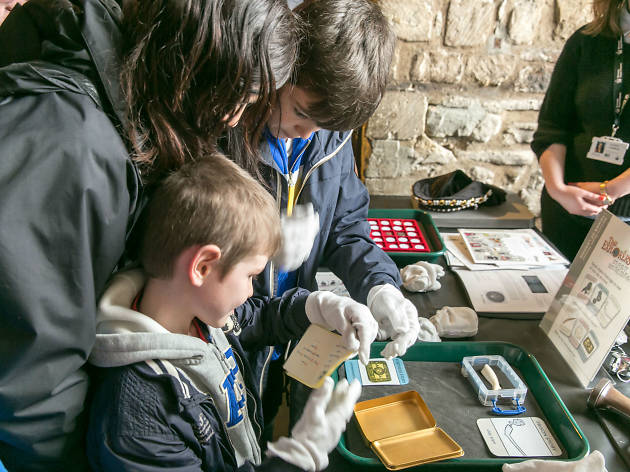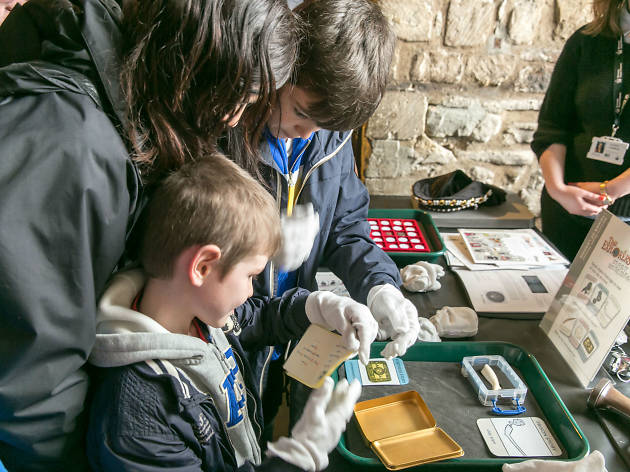 A fortress built ten centuries ago inevitably has a lot of fascinating facts to share. Pick up a free activity trail from the Welcome Centre, and discover the Tower of London through fun quizzes and playful tasks. Find out about the kings, the armies and even the wild animals that once lived here.
© Historic Royal Palaces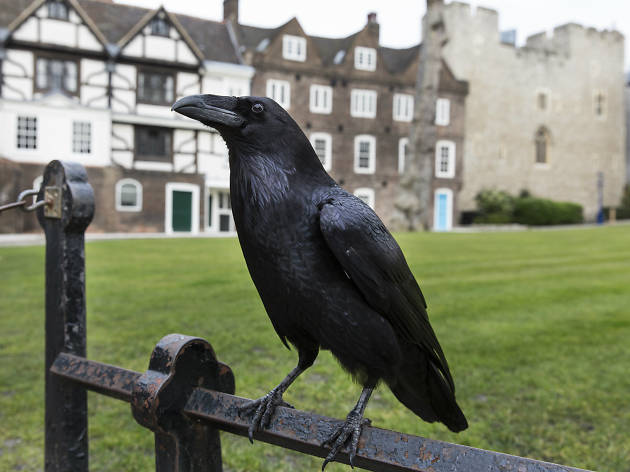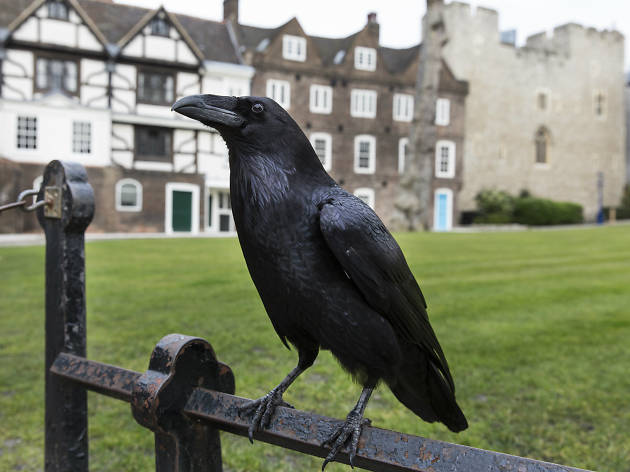 There's a long-standing legend that if the ravens leave the Tower of London the kingdom will fall. Hence there are seven of these black beaky birds at the Tower, looked after by the Raven Master. They can be pretty meddlesome – they've been known to steal unsuspecting visitors' crisps, though their usual diet is raw meat and bird biscuits soaked in blood (yeuch). They're also never let out at the same time because they'll cause trouble. So watch out!
© Historic Royal Palaces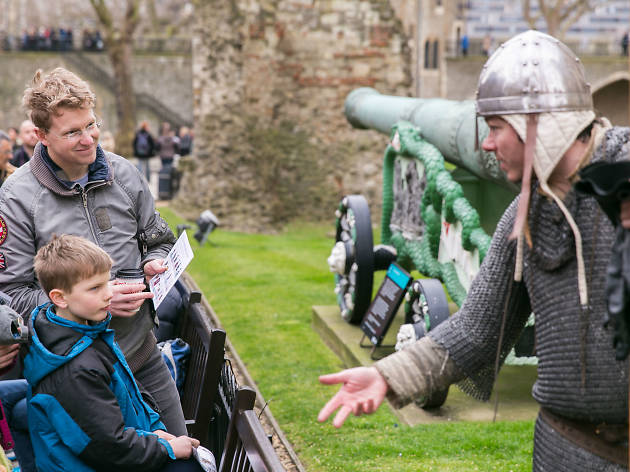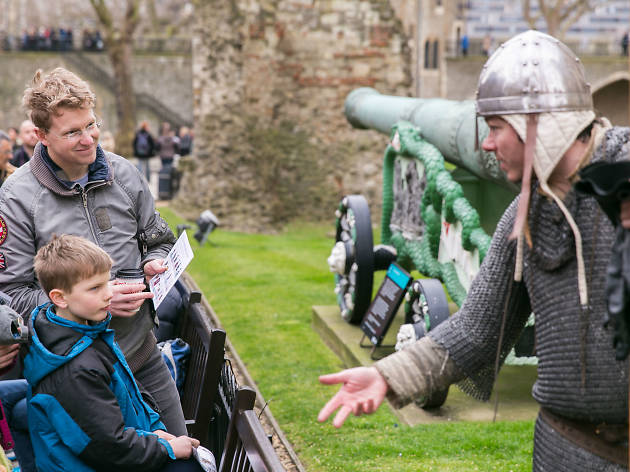 Could your kids unravel a Story Scramble? In the school holidays, this fun hands-on game sends them on a trail around the Tower, to meet people from the past and get close up to objects and clues as they piece together a mixed-up historical timeline and put it back in the right order.
© Historic Royal Palaces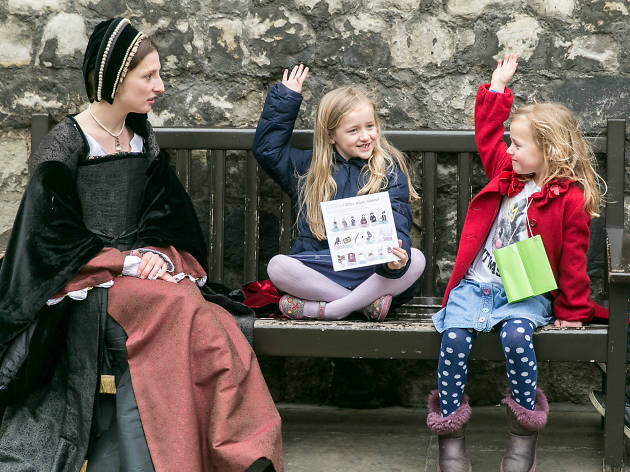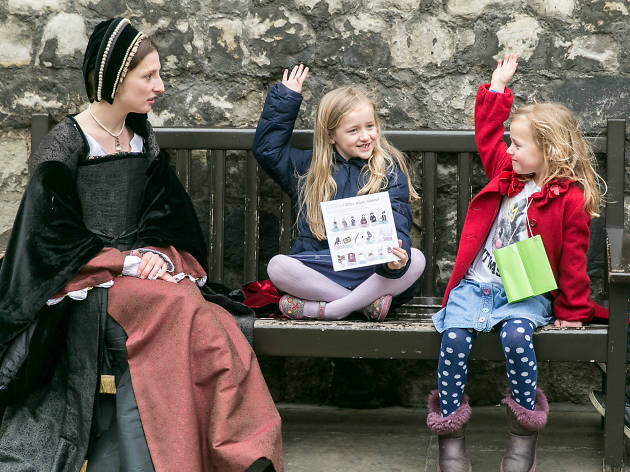 Older kids will love the digital missions, specially created to download to your iOS device in advance. Once you arrive, the free Time Explorers app will send you on interactive challenges, meeting historical characters who face tricky situations. Solve problems as you explore the Tower and find the answers you need to win the day.
© Historic Royal Palaces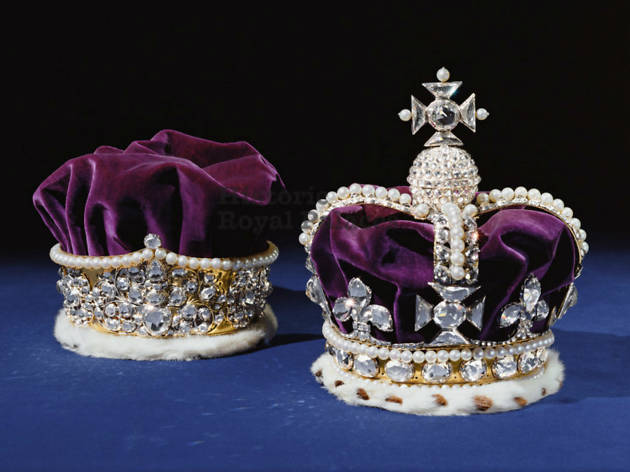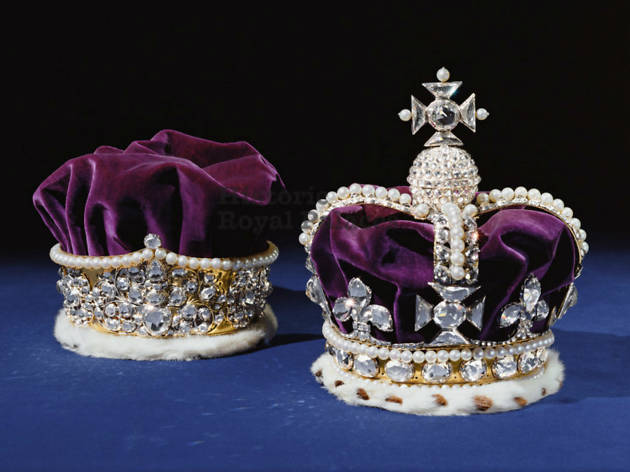 © 2016 Her Majesty Queen Elizabeth II
Step inside the Jewel House (protected by armed guards) and see the world famous Crown Jewels. These include royal jewellery, ceremonial items and the crowns of several monarchs. Each piece is intricately crafted and many contain priceless, sparkling diamonds and other precious stones. It's an awesome sight.
Royal Collection Trust ©2016 Her Majesty Queen Elizabeth II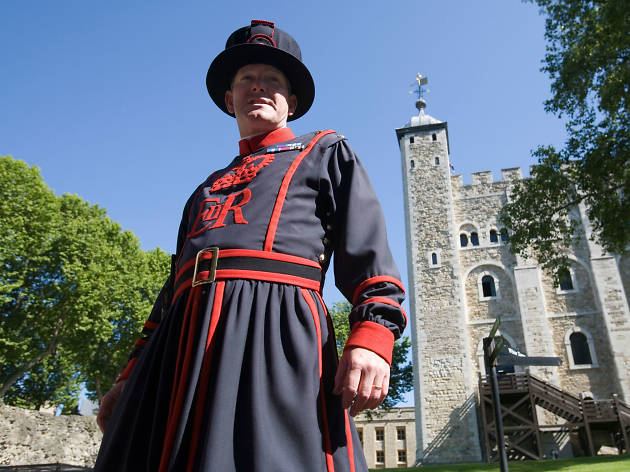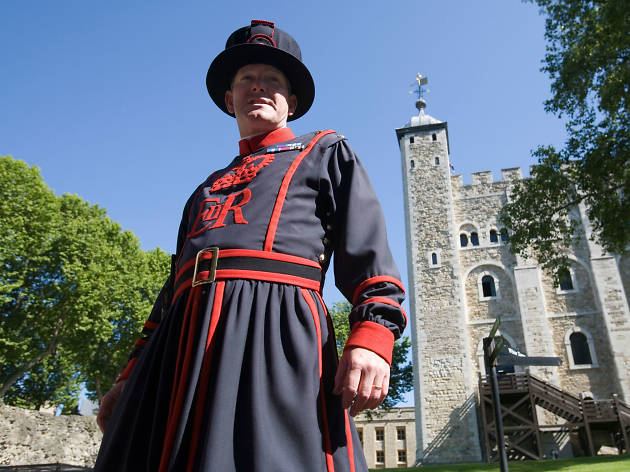 Join any of the free Yeoman Warder tours that start at the main gate and you'll hear all about the Tower of London, its residents, the prisoners and the traitors who were beheaded here hundreds of years ago. The Warders have a knack for telling a good story, so don't be surprised if your hairs prickle when they tell you about the Princes in the Tower.
© Historic Royal Palaces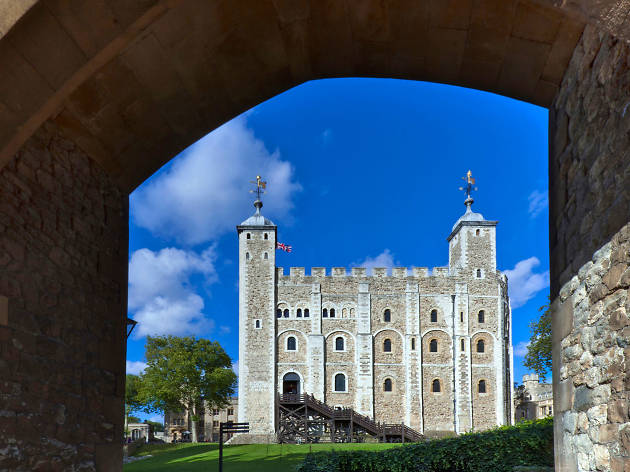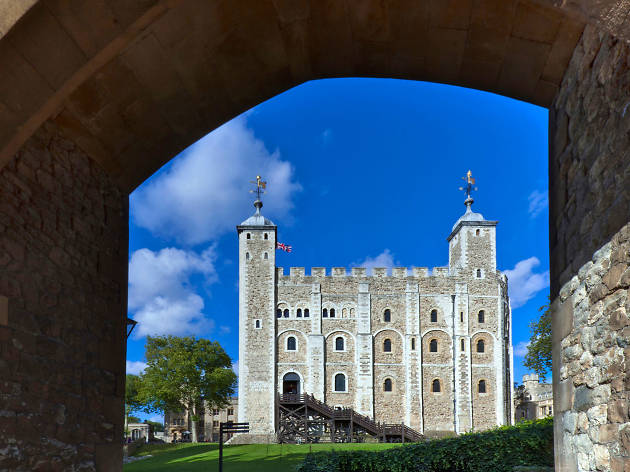 William the Conqueror deliberately built his White Tower in pale stone so that not only its size but its dazzling colour, compared to the wooden buildings around it, would reflect his strength and authority. On a White Tower tour you can hear all about the clever design features that made it one of the most feared prisons in the country.
© Historic Royal Palaces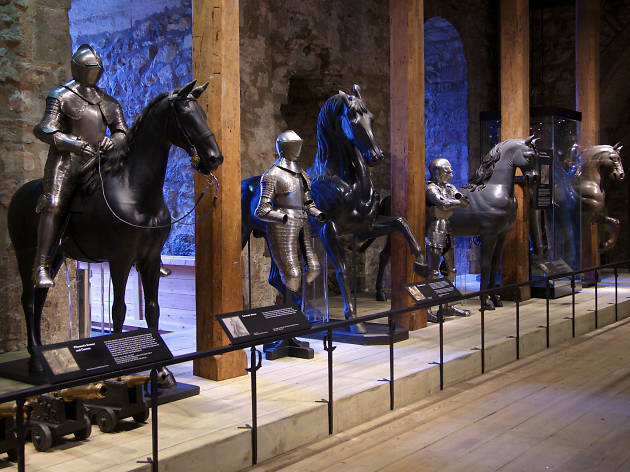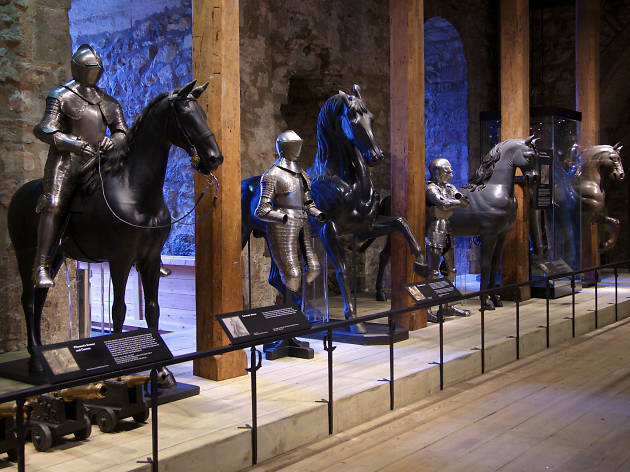 If your kids like acting out battles with a toy castle and model soldiers at home, they'll love the Line of Kings in the White Tower – a stunning display of royal armour, including Henry VIII's custom-made tournament outfit and even the helmets designed for horses.
© Historic Royal Palaces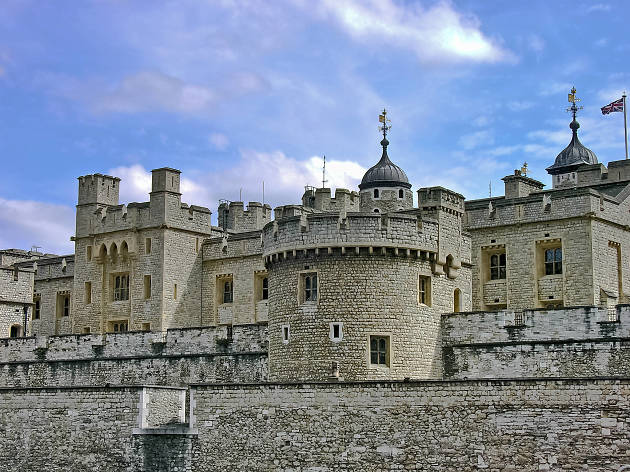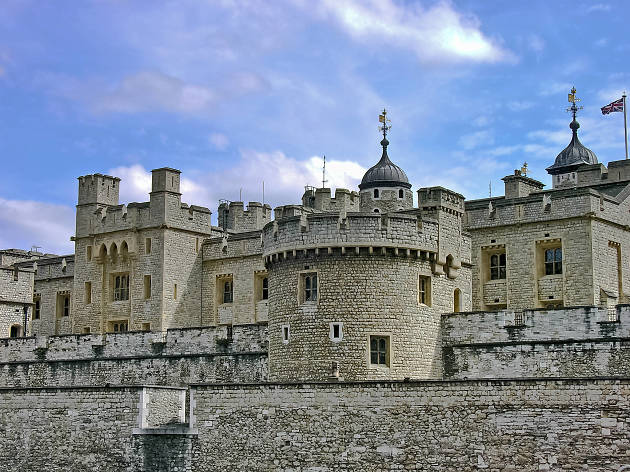 You'll find a fascinating discovery around every corner of the Tower, like the fact that there was a menagerie of exotic animals there for over 600 years. The Royal Beasts exhibit brings the stories of the Tower's animal residents to life – including the polar bear, given to Henry III by King Haakon of Norway, who was let out on a long lead to catch fish in the Thames. The Royal Menagerie moved to the newly built London Zoo in 1832.
© Historic Royal Palaces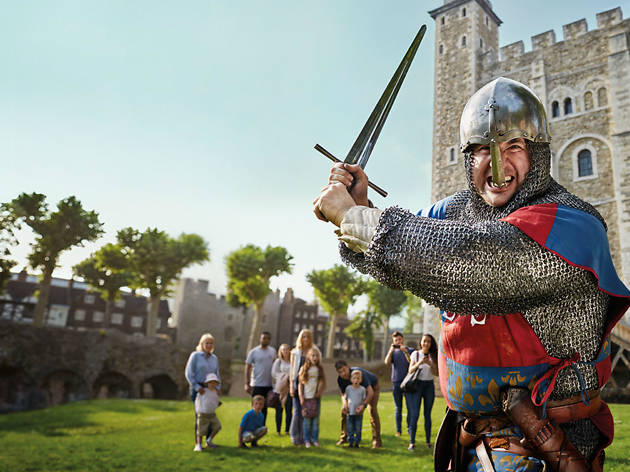 There's 1,000 years of surprises at the Tower of London, with dazzling exhibits, fun games and live re-enactments to keep the kids amused and amazed. There's a kiosk, café and restaurant too, so whether you stop off for lunch or refuel with a quick picnic, you can really make a day of it. Family ticket prices for up to three children and one or two adults start from just £41.30 online. Go to www.hrp.org.uk/tower-of-london to buy tickets and to find out more.