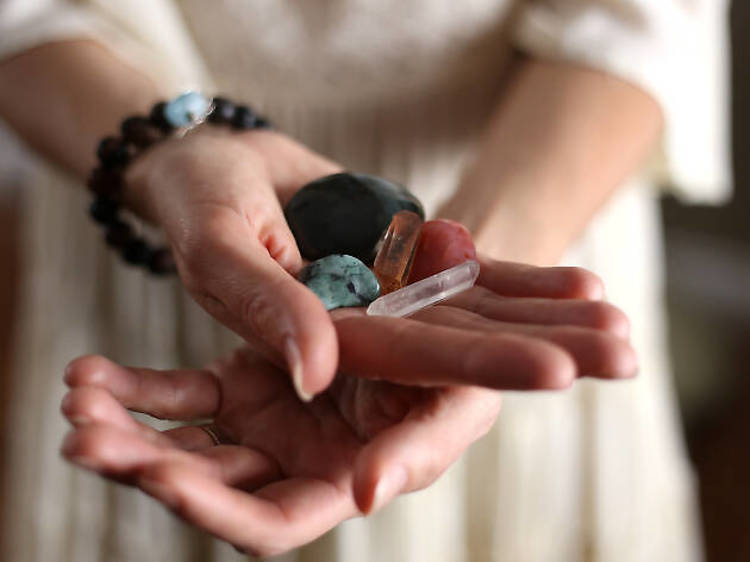 Crystals can be more than glittery mineral chunks. The gemstones are said to have healing properties, with different crystals giving off energies that can help you with specific areas of your life. Black tourmaline is purportedly useful when setting boundaries, for example. People use crystals to set intentions, and also carry them around so they can be near their energy.
Try crystal healing with Charlotte Wald. In the incense-scented basement of The Refinery in Homerton, Wald will place different crystals on your seven chakra points while you lie on a bed and listen to vibrations and sounds. Throughout the treament, you'll be taken through a guided meditation. The aim? To unblock and rebalance your chakras, so you can get out of a rut and heal. At the end, you'll be taken through what Wald has unearthed. Some of it might seem a little strange – her visions of an orange being peeled and a male lion were, er, unexpected – but the messages behind it all definitely rang true, and an hour spent being still and truthful definitely felt like an hour well spent.
Charlotte runs events and one-to-one sessions in London. Find out more here.