Yoga in London
Calling all yogis: here are the best places to bend, stretch and om in the capital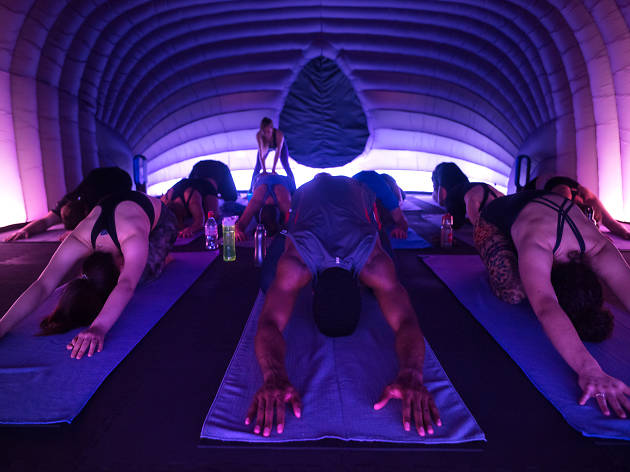 Yoga has gained status as London's trendiest wellbeing workout – it's not just about your body anymore, but about feeling good in yourself as well – we've even started doing it on nights out! Whether you want to get rock-hard abs or cleanse your mind (of annoying emails all week) and body (from the bottomless brunches at the weekend), yoga's got it all.
We've gone to the trouble of going to pretty much every type of yoga London has to offer, from Iyengar to hot yoga so we can tell you where the best ones are. You're so welcome.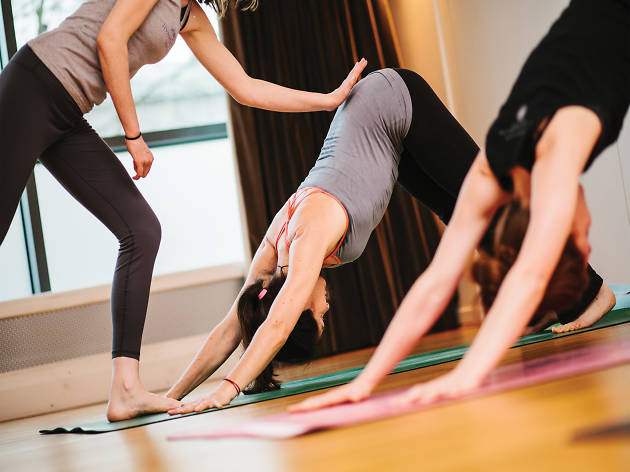 Formerly called Jivamukti Yoga London, this yoga studio hosts independent specialist instructors of this form of yoga. Jivamukti is ashtanga-based yoga which incorporates spiritual elements, like chanting. The centre has a smart feel with a hippy edge – represented by altars in each of the two studios complete with photos of Indian gurus. There's also a fitness shop where you can buy kit for perfecting your moves at home. The classes themselves are pretty intense, so best not make this the first ever yoga you try, but great for those already practising.
Perfect for... yogis that can keep up
Average price per class: £16
Monthly membership: £99 per month (12-month contract)
300 Kensal Road, W10 5BE
Read more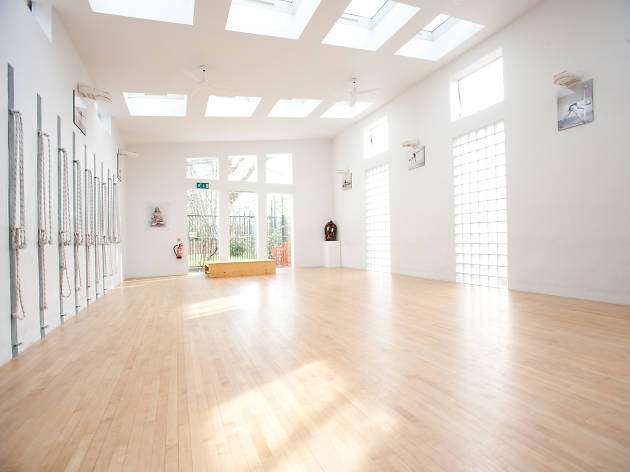 This specialist Iyengar yoga studio has two very spacious and bright practice rooms, so you don't feel squashed by everyone else's positive energy (and sprawled legs), which means you can breathe yours in all the more. The instructors are very encouraging and attentive, but advanced. There's a lot of equipment (which is provided) involved – you name it, you'll bend with it, from wooden stools to ropes hanging off the wall! Everyone came in their kits, as the changing rooms were small, however, they have closed for improvements since this session.
Perfect for… advanced yogis
Average price per class: £14
Monthly membership: £89-£99
223a Randolph Avenue, W9 1NL
Read more
Find more fitness inspiration