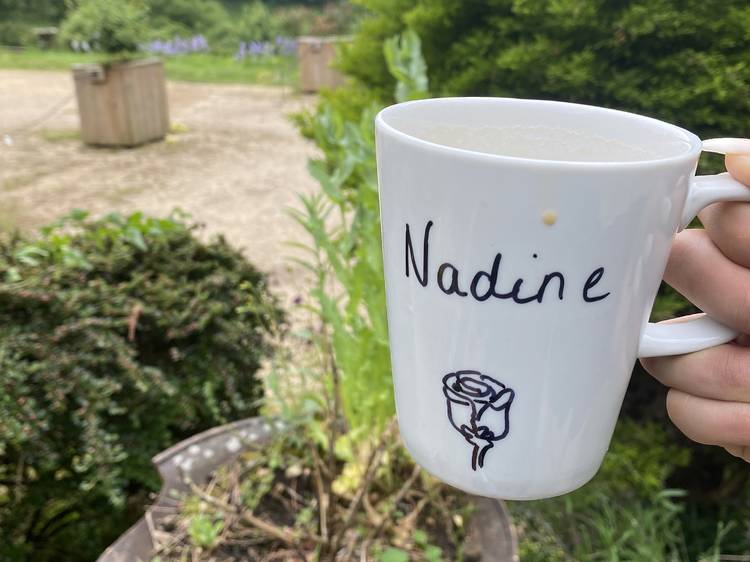 Photograph: Nadine-Rose Johnson
'Desk-ination' diary: Nadine-Rose Johnson
When I was presented with the opportunity of going on a workcation, I couldn't understand how it'd even be possible. We go on hols to get away from work, not to run toward it, right? But after the 18 months we've had with cancelled/postponed work, loss of income, being in isolation and, for some, the loss of loved ones, who wouldn't need some time away? So when a colleague invited me to the 'Amplify' artist's retreat hosted by The Nest Collective, how on earth could I say no? It was a three-day residential stay for artists from musical/performance disciplines that offered the opportunity to reconnect with nature as well as escape the hustle and bustle of city life. Offer me a chance to get out of the city and head to the beautiful valleys of Stroud? I'm in.
We stayed at Hawkwood College, a beautiful building, rich in history and surrounded by acres of land as far as the eye could see – I instantly felt relaxed. After an hour or two of an introduction to the land, and to each other, I took my laptop for a walk and sat by a stream; before I knew it, I had thrashed out multiple emails, booked myself two gigs and managed to add more to a new piece I'd been working on. All that, and barely any time had gone by.
The days were perfectly rounded up with amazing meals, sing-songs and some great sharing of talent and passion around the fire pit. You might be thinking, with so much going on, how did I fit work around it? Despite all the group activities throughout the following days, from yoga to singing, from thought-provoking discussions to night-time nature walks, all of the activities were optional and were spaced out.
It's hard to explain until you experience the magic of a real workcation, but when you feel relaxed, surrounded by beauty and alleviated of pressure, working can be so much easier and productive.