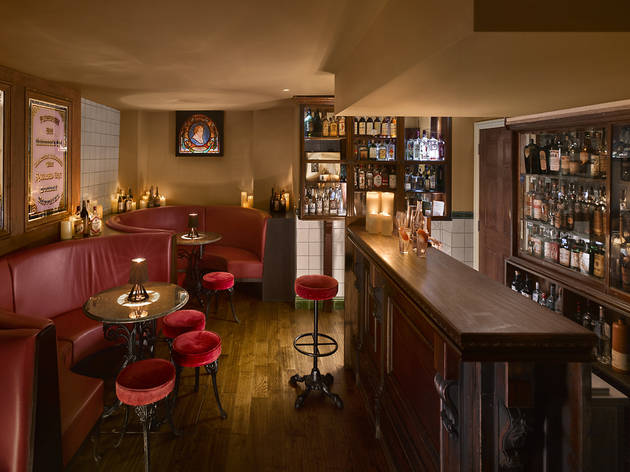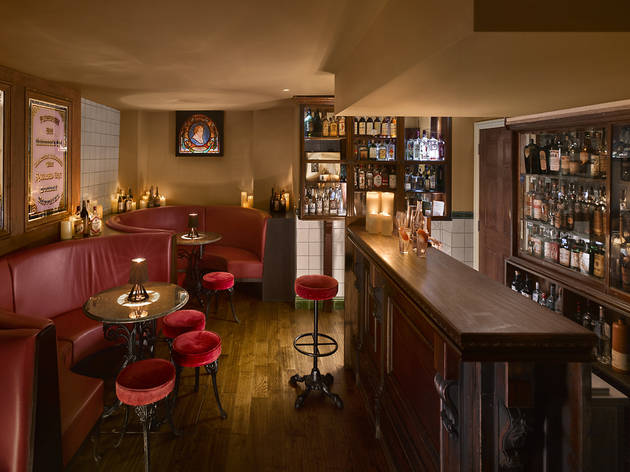 1/12
Will Pryce
HyperFocal: 0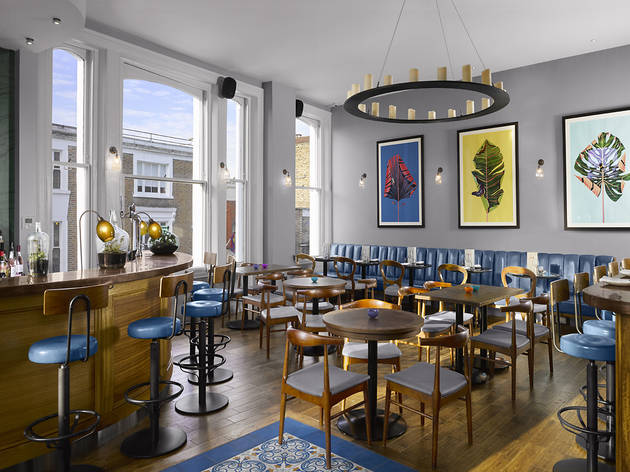 2/12
Will Pryce
HyperFocal: 0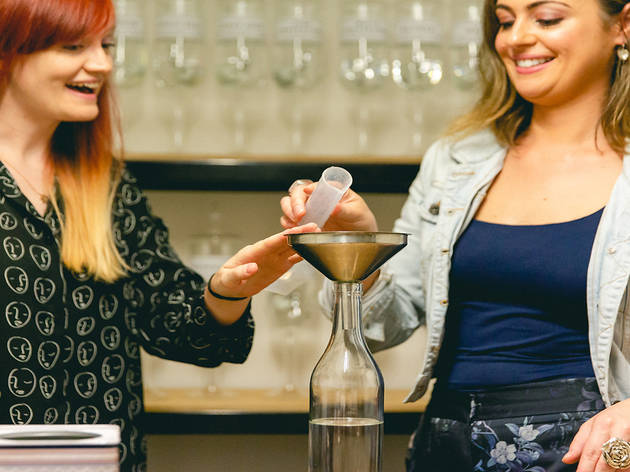 3/12
Justin Gardner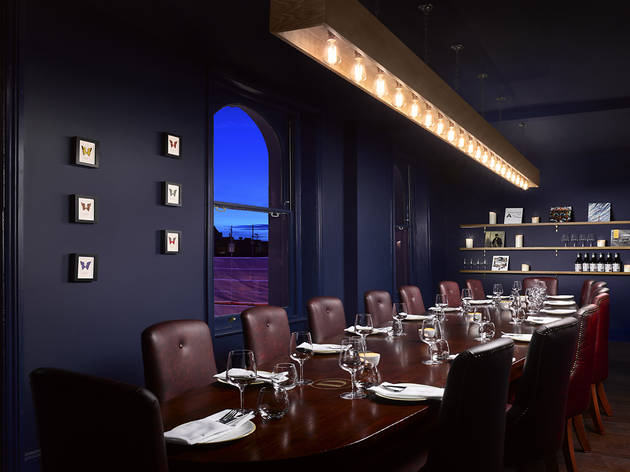 4/12
Will Pryce
HyperFocal: 0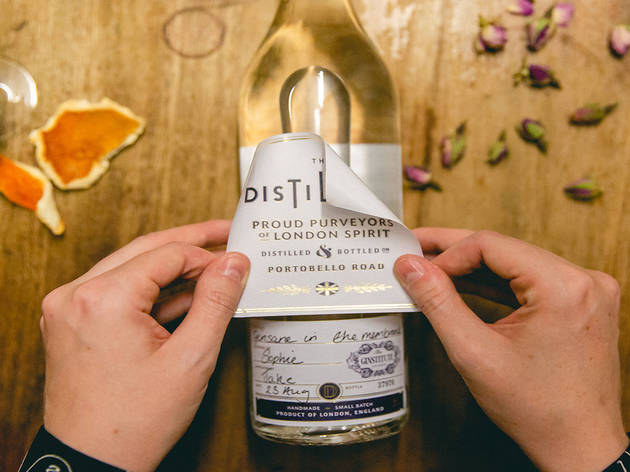 5/12
Justin Gardner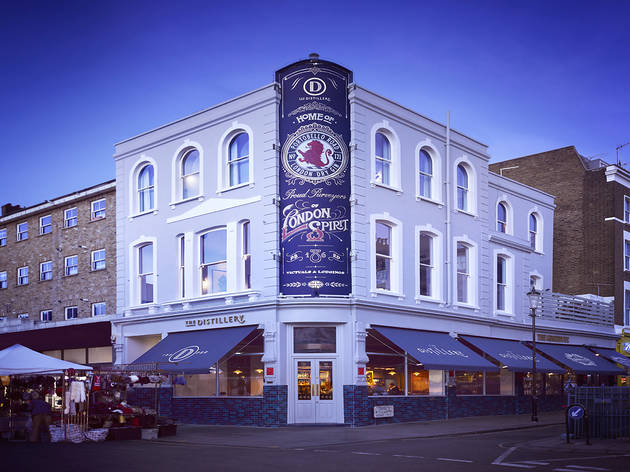 6/12
HyperFocal: 0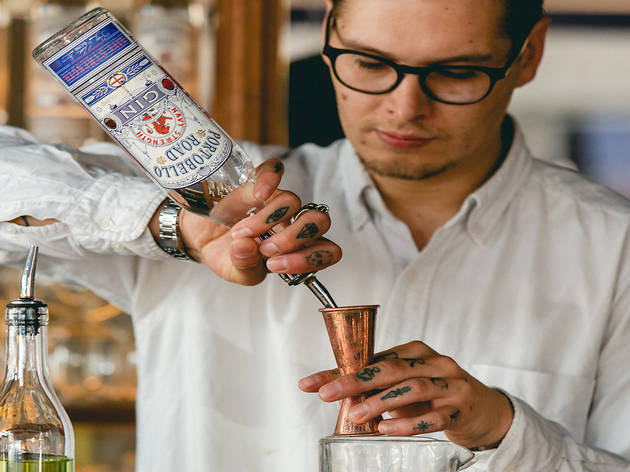 7/12
Justin Gardner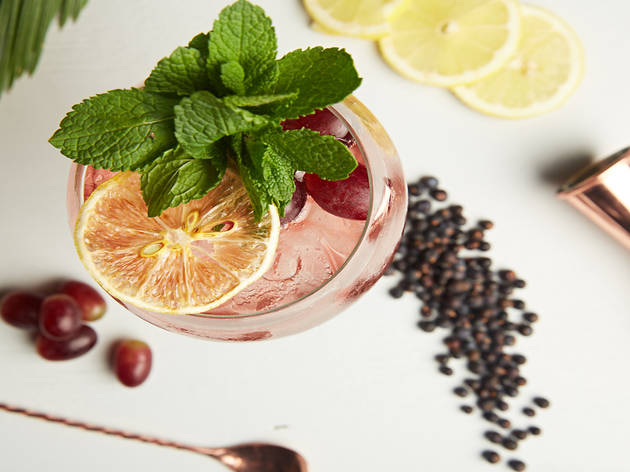 8/12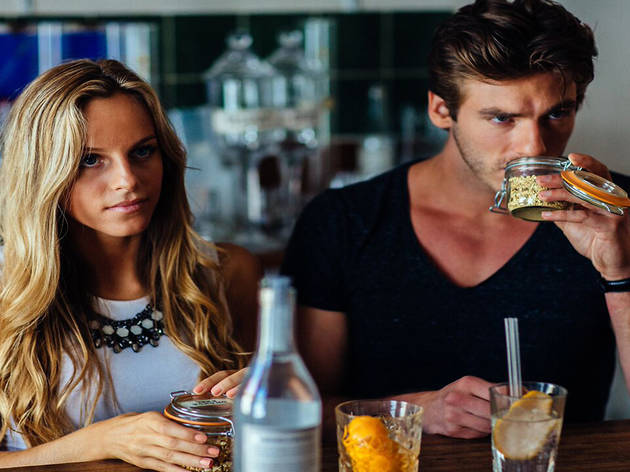 9/12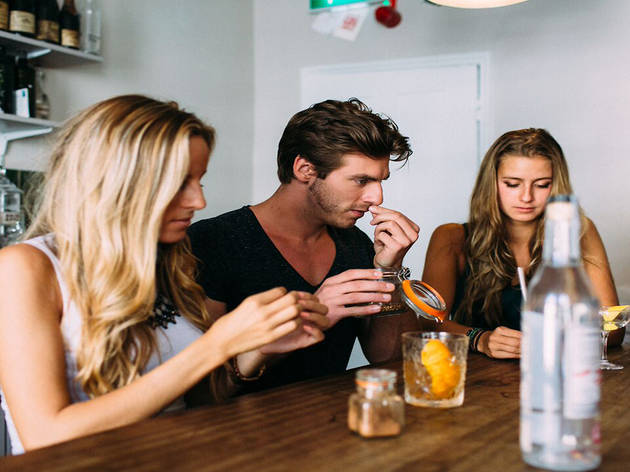 10/12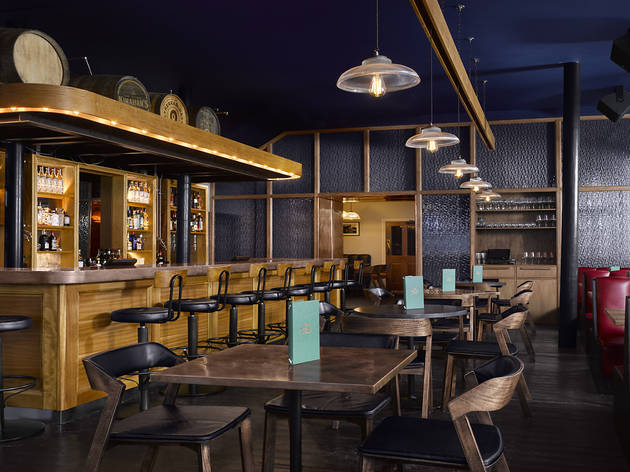 11/12
Will Pryce
HyperFocal: 0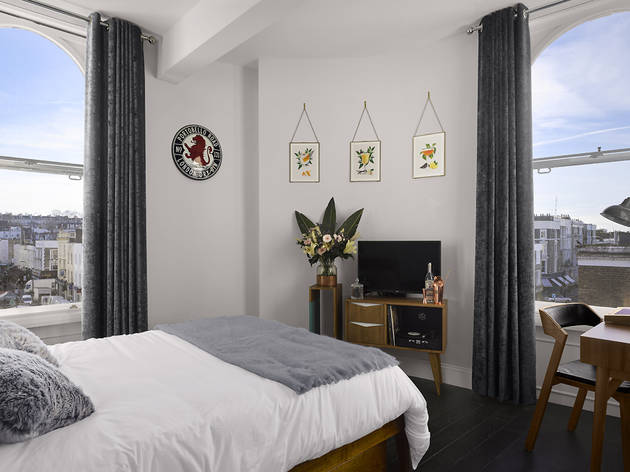 12/12
HyperFocal: 0
Time Out says
A venue on Portobello Road, offering gin lessons, tastings and the chance to create your own gin. 
The Ginstitute says
Created by Purveyors of London's Spirit, Portobello Road Gin – The Ginstitute is the ultimate gin experience, allowing discerning drinkers to craft their own unique gin recipe to take home.

The interactive and intimate experience will captivate any intellectual (and thirsty) fellow. As master distiller and entertaining raconteur Jake F.Burger and his expert team of ginstructors take guests on a historic whistle stop journey, revising the miserable gin era of London in the 1700's made famous by Hogarth's iconic 'Gin Lane' tableau, through 300 years of heritage belonging to Britain's national spirit.

Lubricated by gin cocktails, Ginstitute 'students' then move on to one of The Blending Rooms in The Distillery to learn about the botanicals used to flavour gin and with the help of The Ginstitute's gin gurus, create their own bespoke blend to take away in a personally signed bottle.

Each individual's recipe is kept on file at The Ginstitute allowing its ingenious Alumni to re-order their gin and continue to enjoy it at home.

The Ginstitute is nestled in the basement of The Distillery, a four floor mecca for discerning drinkers located on the iconic Portobello Road. The Distillery is also home to two bar/kitchens, immersive dining, tequila experiences and a premium bottle shop.
Details
Rating Breakdown
5 star:

6

4 star:

0

3 star:

0

2 star:

0

1 star:

0
I had such a great time here with my friends. We got to learn all about the history of gin accompanied by delicious cocktails. You could even try the recreation of the the gin that the palace's used to serve years ago. Without the turpentine of course!
After this we got to make our own receipes in the mixing room. It was fun smelling and tasting all the botanicals and discussing which you'd like to have in your own concoction.
We had to use the Portobello base botanicals and and add your own flavours on top of it. At the end we were given our own booth in the bar downstairs with a martini and a goody bag including your own bottled recipe which you can re-order at any point!
The Ginstitute experience is great fun, you get to learn about the history, try a few different types and even make your own! The best part is definitely when the label gets put on your own bottle of gin!
We were recommended the Ginstitute experience by a chap from Borough Wines, he said it was an excellent way both to learn about Gin making and to sample Ginormous amounts of the excellent product. He was not wrong. Jake Berger was our host and he was quite some host. I don't want to claim that he's probably the most knowledgable man in the Gindustry, but I'm gonna.
The experience starts Gintly with a Tom Collins, made from Portobello Road's 171 Capital Bracer and a talk on the history of Gin. It spans over a five hundred years and its fasginating process. We then tried a G&T with 1724 Tonic and a grapefruit twist.
The second half of the tour was edGin closer still and it involved sampling and learning about over thirty botanicals and how London Dry Gins are made. We were given a perfect Portobello Road Martini to help us get ginspired. We then designed our very own unique Gins working closely with Jake and of course trying everyone else's along the way! I was ginning with excitement at trying Lapsang, Yorkshire Tea, Casea bark and Pink Grapefruit botanicals.
A ginuinely fantastic experience and well worth booking in! The cost of £100 is dear, but we each left with 2 bottles of Gin, one of our own-unique bottles and a 171 Portobello Road, we also had four cocktails along the way. Do it!!
I had a fun time at the Ginstitute with my friends! When you first arrive you learn all about the history of gin whilst drinking gin cocktails, this was surprisingly fun and informative. You then get to test out different botanicals before creating your own gin. Our host was very knowledgeable and helped ensure that we each made a gin that we loved. At the end you are given a goody bag containing a bottle of Portabello Road gin and a bottle of the gin you created, this can then be reordered from their website when you want more!
I thoroughly enjoyed this experience with friends and would recommend it to anyone!

The first section was so informative and interesting; it was great to learn the history of gin, accompanied by gin cocktails of course!
I really loved selecting the different flavours and creating your own personalised bespoke gin that you could take home and show off to your friends!
Go go go !