The Places To Be 2017: Londoners share what's good in their 'hood
From the community vibes to quality nosh, you've filled us in on the best things about your home turf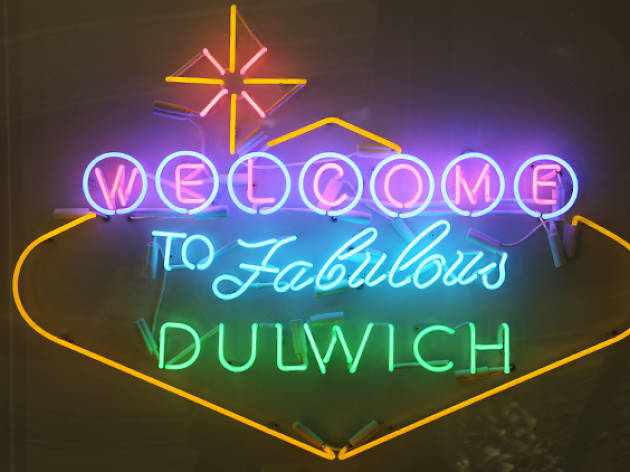 If there's anyone who knows what's banging about Balham, cool about Camden, hip about Hackney or excellent about Erith – it's in Zone 6, if you're wondering – it's you guys: the good folks who call this beautiful city home. So as part our new annual 'The Places To Be' list, we asked you to share what makes your stomping grounds better than the rest. Cheers for your hilarious, heartfelt and epic responses - here they are in their full, hometown glory.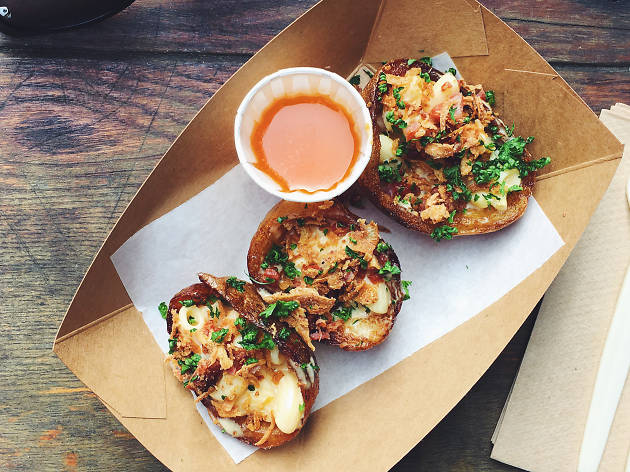 Bermondsey is better than the rest as it has great markets such as Borough, but also smaller ones like Druids Street and Maltby. You can meet makers and get to know the people behind the brand. Zen Zhou, hapinesswherever.com
If you're in need of a melt-in-your-mouth cinnamon bun in the morning, head down to Hej Coffee. Maltby Street Market will quench your thirst with a takeaway G&T after lunch and Bermondsey Arts Club will be there for you with a cocktail bar in an old public toilet all night long. You'll be spoilt for choice the abundance of food, drink, and hideaway spots in Bermondsey. Kim Kurrel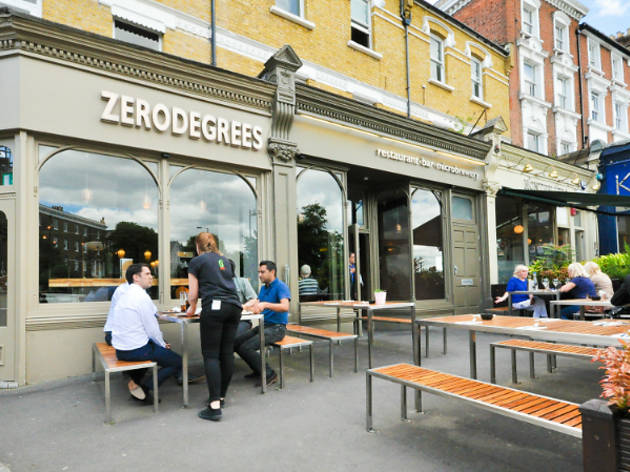 Combining the pastel coloured houses of Notting Hill and the grassy heath of Hampstead, Blackheath is a delightful area for a sunny day out in London – away from all the tourists! Think vintage bookshops, farmers' markets and it's a short walk from gorgeous Greenwich University too. Laura @ What's Hot?, whats--hot.net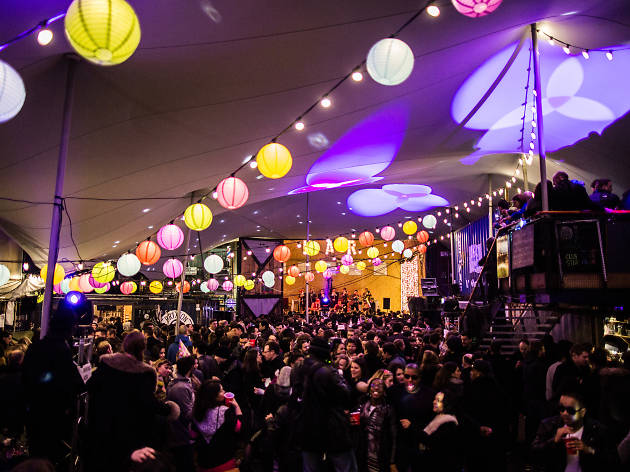 Brixton is my heart – and anyone passing through can feel the love as they pick up the baseline vibrations of reggae sound systems and calypso steel pans, which ring out before you even exit the tube station. Among the ever increasing density of gentrification are the last remaining cultural hubs like the independent fashion, art, music store United80 and Brixton Street Gym – a community cornerstone that embraces both the new and longstanding Brixtonian fitness freaks. Of course, West Indian food is an absolute must and Brian's Fish, Wings and Tings on the edge of Brixton Village is my favourite. It happens to conveniently neighbour the best Thai food in London, the delectable Kao Sarn. But ultimately what I love about this area is the historic legacy, the fight for human and civil rights, creative freedom and expression, as it's the home of David Bowie, the British Black Panthers, Linton Kwesi Johnson, and inherently home to all. Myvanwy Evans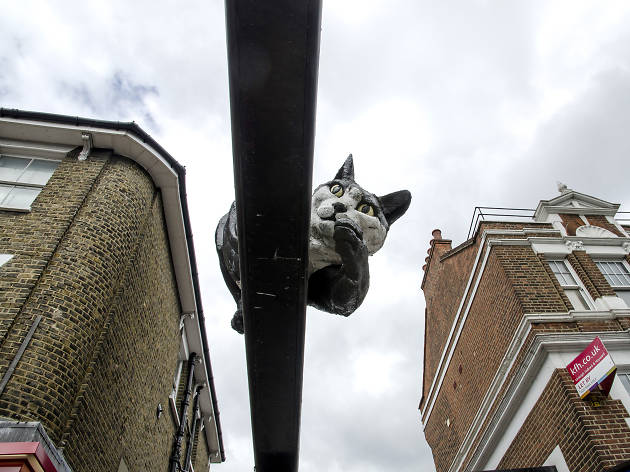 Ben Rowe
Having only been in Catford area for the last 12 months, I've seen big changes in the short time already. There's friendly people everywhere, exciting bars and pubs with lovely cocktails and tasty ales. It also has a fine collection of Jamaican, Vietnamese and African cuisine. I'm excited to see what's going to happen in the next 12 months with the influx of people in the new developments. Tom Christmas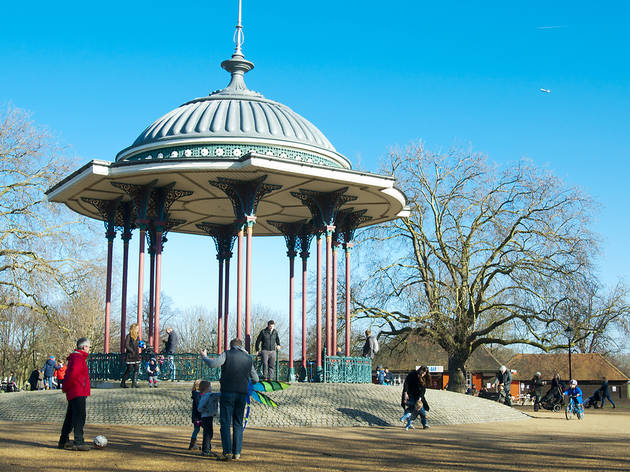 Clapham has a little of everything. You can get wild on the high street at Infernos anytime, but there's plenty of other trendy, low-key places to explore, so you have the best of both worlds. Have a coconut margarita and authentic Mexican food on Abbeville Road or head to Clapham South for outdoors pubs and dog-friendly eateries. Clapham Junction will also get you almost anywhere in no time: it's the perfect location. Eileen Cotter Wright, www.purewander.com
Clapham is the best neighbourhood for its neighbourhood vibe, its greenery, its cafés, bars and restaurants and of course the Common. You're close to everything without being right in the centre of the city. Eliane Skipper
Photo by SilkTork
The best thing about Deptford is you have to find the good places. They're not just laid out for you – there's no row of cool bars. Here, you've got the one cool bar between a couple of Poundlands. Or another sweet cocktail spot in an archway down a slightly sketchy alley. Or a spot international DJs love in a converted double decker bus. That's cool, right? Alice Tate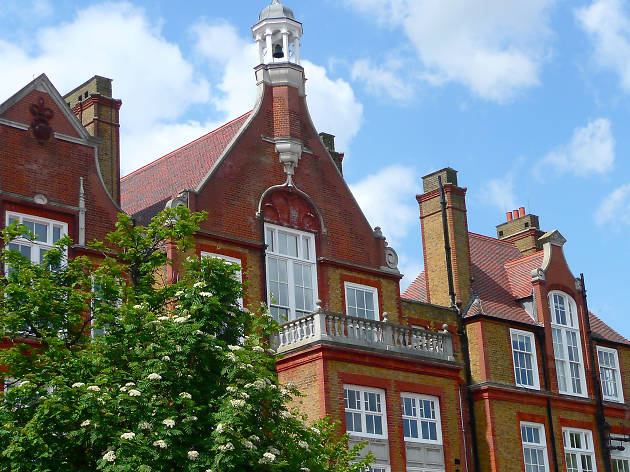 I have eight lovely pubs within a ten-minute walking radius of my house. It's nice to be in an area full of likeminded, functioning alcoholics. Alexis Pfeiffer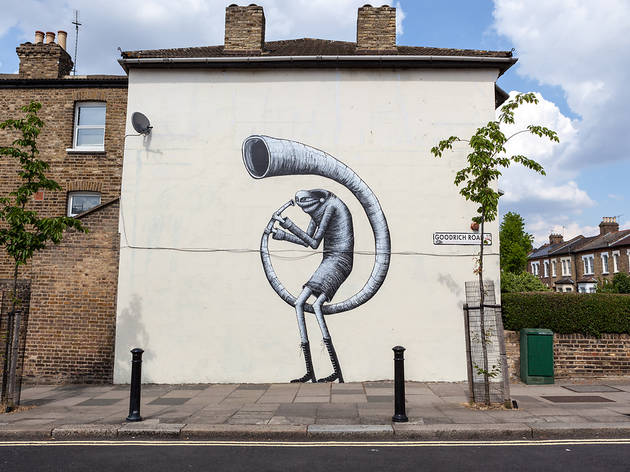 Dulwich is a very creative place with a baroque-inspired outdoor street art gallery and lots of local cultural groups. I love its relaxed atmosphere. Even though it's in Zone 2 within easy reach of central London, there is a very old-fashioned, village community vibe.
It's really dog-friendly too, which helps as I have a rescue terrier cross called Peggy Sue. The shops and pubs actually give out dog treats and she always gets a warm welcome. She comes shopping with us to the quirky local boutiques on Lordship Lane, shares brunch at Jade Boulangerie and even joins us for the pub quiz at the Bishop! Becky Danks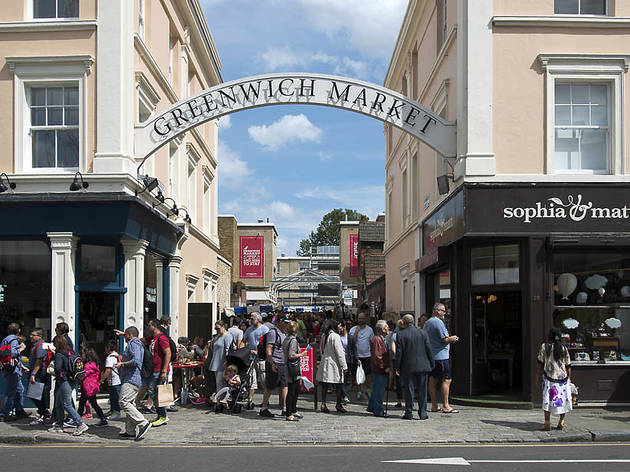 Robert Greshoff Photography
Greenwich has something for everyone and doesn't feel like London, even though it's Zone 2 and just a ten-minute train ride from London Bridge. Greenwich Park offers beautiful views over the city (especially from The Pavilion Café by the Observatory) and is great to walk around before tucking into an amazing roast dinner at nearby waterside pub the Cutty Sark Tavern. Greenwich Market also has plenty of cute clothing, lifestyle and food stalls and after you're done shopping, and nearby is a cosy, 'hidden' jazz bar called Olivers for live music and drinks. Steph Marston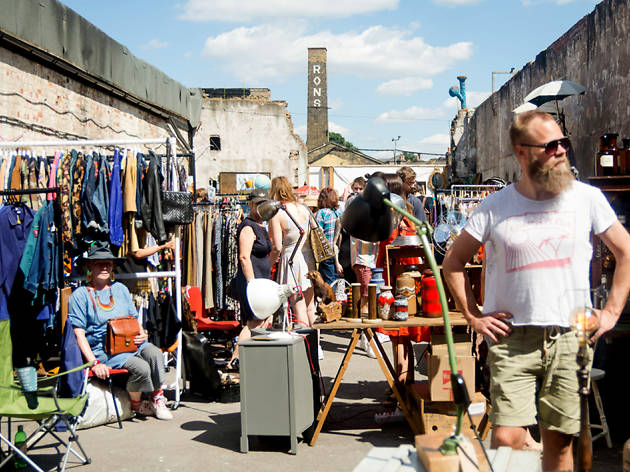 © Sofia Villanueva
Peckham is at its best when you take it at face value – brilliant, vibrant and messy all at the same time. Whether you're sorting your weekly shop at Khan's Bargain on Rye Lane or enjoying artisanal pizza at The Gowlett Arms, you can't help but notice the contrasts. Grocers hawk cheap fruit and veg opposite the latest street food pop-up, while Afro-Caribbean salons cosy up to charity shops that make a roaring trade off '90s-style hipsters. And that's why I wouldn't live anywhere else. Thomas Davidson
Show more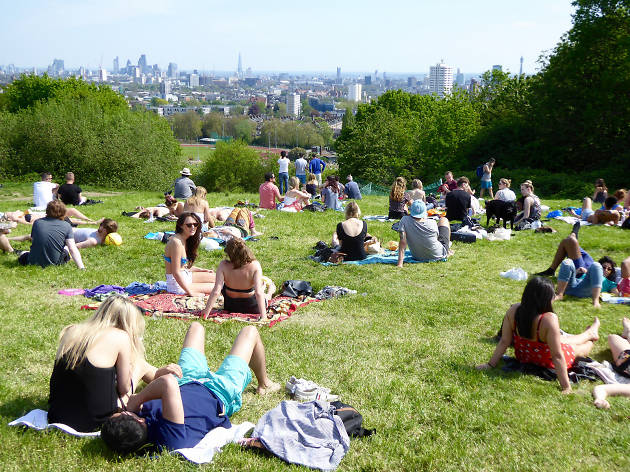 © Paul
With views from Parliament Hill, outdoor swimming in Hampstead Heath ponds and the Lido and the best roast dinners at the Holly Bush or the Spaniards Inn, Hampstead has it all. Throw in the occasional celeb spot (anyone from Matthew Perry to Benedict Cumberbatch to Boy George) and the peaceful surroundings and quaint little streets, it's an oasis of calm only 15 minutes from the centre. Sarah Bailey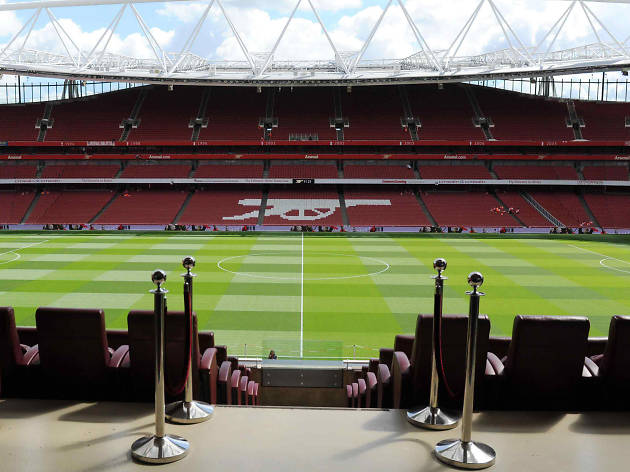 Highbury is all about football. There was the historic Highbury Stadium and now we've got the impressive new Emirates, which means great football food and drink venues too! From Piebury Corner (selling – you guessed it – pies) to the original The Gunners pub and the revamped Bank of Friendship where many Arsenal legends used to drink, you can't escape the touches of football history in the area. Lizzy Pollott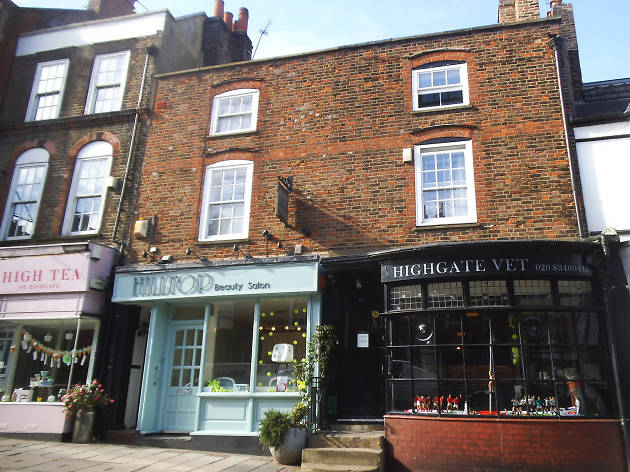 Flickr / David Howard
Highgate is a countryside in the middle of north London. With arguably the best pubs in London and a village community, Highgate is the perfect place to live for a quiet life. But you can pop down the road to Kentish Town or over to Crouch End for more of a wild time. Did I mention Highgate's views? Shara Tochia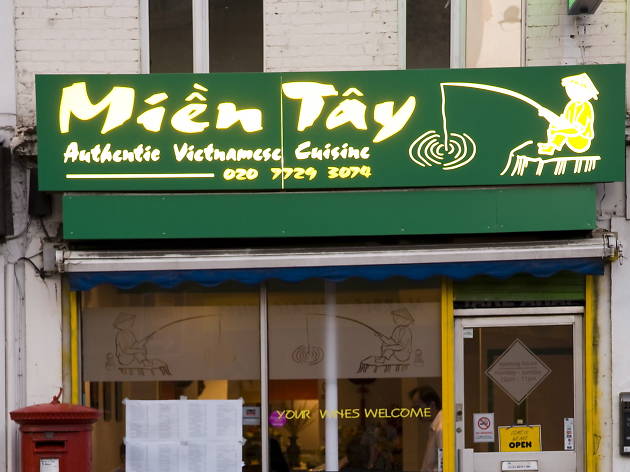 Ming Tang-Evans
The best thing about Hoxton by far is the food. The 'Pho Mile' along Kingsland Road is a particular highlight, where the Vietnamese food is faultless and almost all the restaurants let you bring your own booze. Elizabeth Moffatt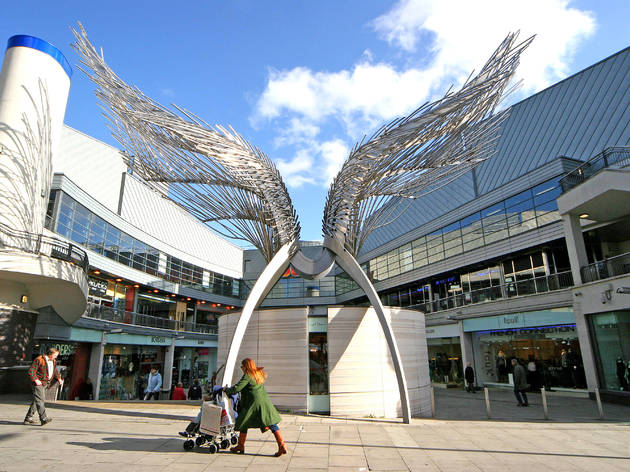 Islington is full of excellent places. It offers the perfect combination of food, music and culture and is always buzzing. From freakshakes that will send you into a heavenly food coma, Pho that's as authentically spicy to smashed avocado on toast, your tastebuds will never be disappointed. It goes without saying that Islington isn't short of places to get your weekly (or daily) gin fix either, but if you're in the mood for a special cocktail stop by the 'Bar With No Name' on Colebrooke Row: it's a tiny venue and you might end up snuggling up to your date on the staircase – but that doesn't have to be a bad thing, right? Teresa Ellhotka
I love the fact that Islington now has its own 'Ochaya' (Japanese tea house). Katsute 100 in Camden Passage serves a huge selection of Japanese teas along with the most delectable sweet treats such as matcha tarts, hojicha flavour tiramisu and mochi (rice jelly cakes). It's a refreshing change from the plethora of coffee shops and a must for any tea fiend!
Sima Sthanakiya, The Curious Pixie www.thecuriouspixie.co.uk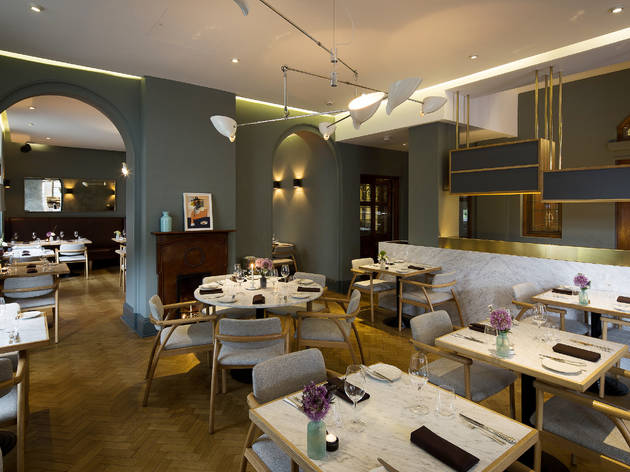 There is so much to love about my neighbourhood but what makes it my favourite place to be is the complete mix of urban east London culture and relaxed vibes. Pop for a coffee at Long White Cloud, take a walk in Victoria Park, explore the V&A Museum of Childhood or go for a fine dining meal at the Typing Room. You'll never be bored. Eppie Shepherd, eppie.me.uk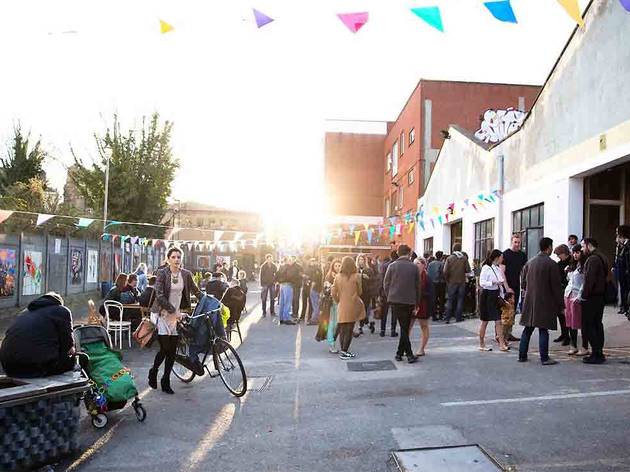 In my opinion, Clapton is by far one of the best areas in Hackney. We support local businesses and the place has amazing independent food spots. The local chippy, Mermaids, is here if you want good old-fashioned chips and lots of vinegar, and the Caribbean locals on Clarence Road cook up real, authentic tasting BBQ'd jerk chicken and wings. It's also worth enjoying a pint in the beer garden at one of the best pubs, The Crooked Billet. Ten minutes away from the hustle of Hackney Central and Mare Street, Clapton also has green parks, great transport links, awesome residential areas, and actual East Londoners still residing in estate blocks to remind you to keep it real and remember where you came from! My-Ha Lang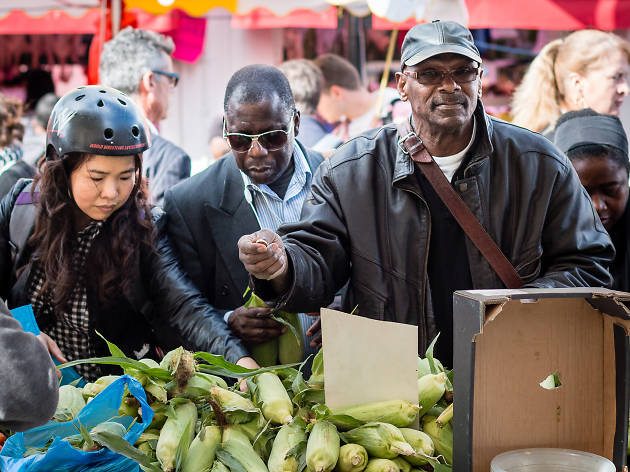 Flickr / Barney Moss
You can't even begin to talk about Dalston without talking about gentrification. The change since I first moved here back in 2007 is massive. New coffee shops, bars, restaurants and nightspots pop up all the time, giving the place a whole heap of life. But while there is a lot of new, the heart of the original community remains intact. Ridley Road Market continues to be the shopping destination of choice for the locals, Arthur's Cafe on Kingsland Road is still going strong after 82 years and the Rio Cinema never stops marching forward waving its independent flag with pride – which is only a positive thing. E8 has always been good to me – but I do have a beard, which helps I guess. Nick Carter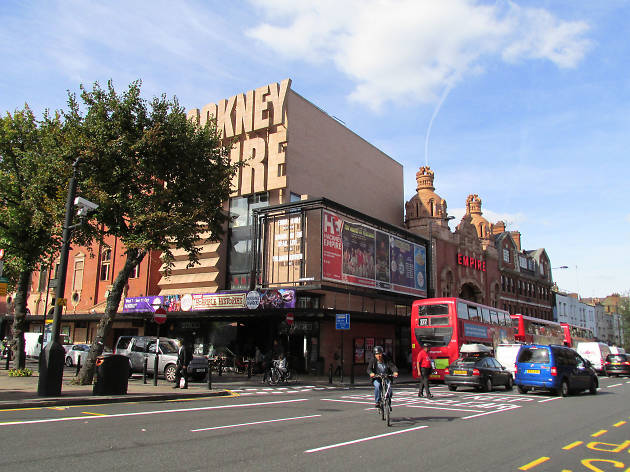 Flickr / David Holt
Hackney Central is a draw for me because of its discretion... it has the balance of good independent food joints (Lardo, E5 Bakery, Laphet, to name a few) without the crazy hustle and bustle of its neighbouring Dalston area. It's also got pretty got much everything you need from an area (the Picturehouse cinema, Hackney Empire, high end outlets and vintage shopping), so it's easy to get complacent and never venture away! Camila Fernandez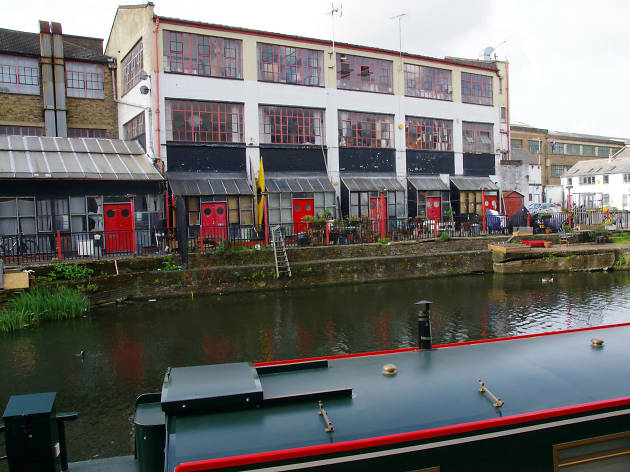 Flickr / Donald Judge
Haggerston is the best because of the 'Three Cs':
Canal: Regent's Canal is just a hop, skip and a jump away.
Culture: We've got a museum here called The Geffrye: Museum of the Home.
City Farm: If you're a bit tired of city life, and of people, you can always pop down to Hackney City Farm in Haggerston Park. It's a beautiful place which really brings you back to nature and is probably one of the only places you can make animal noises at the residents without them raising an eyebrow. Jen Ward
Carolina Faruolo
What makes Spitalfields E1 great is how unique it is – the street food covers the entire world yet is individual to each cook. The fashion is always unique at the various stalls. The art is sold by the painters themselves so you can really talk to them about it. And the events wouldn't be the same anywhere else! Connor Peters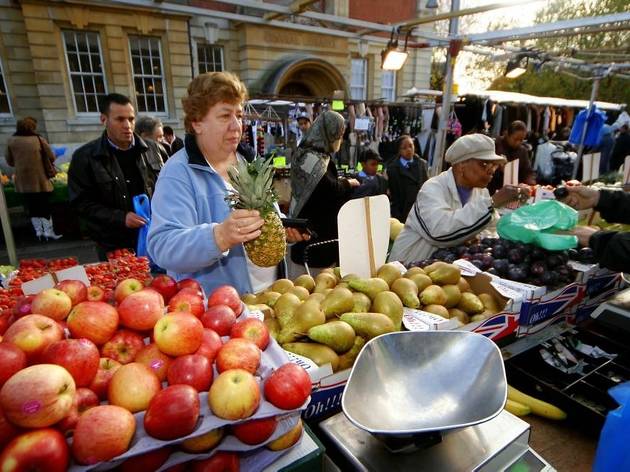 © Heloise Bergman
Walthamstow has a unique sense of community. When we moved into our flat our neighbour was proud to tell us everything that was great about the area and gave us a bottle of Wild Card beer. Their brewery is now one of our favourite spots to enjoy a beer on a sunny weekend afternoon. Melissa Tatko

Home to the longest outdoor market in Europe, there's nothing quite like a stroll down vibrant Walthamstow High Street. Operating since 1885, there are nearly 100 market stalls to browse for fruit and veg, clothing, homewares and other multicultural treasures. A stop off for a pie or jellied eel at Manzes never goes astray either! Alexandra Dye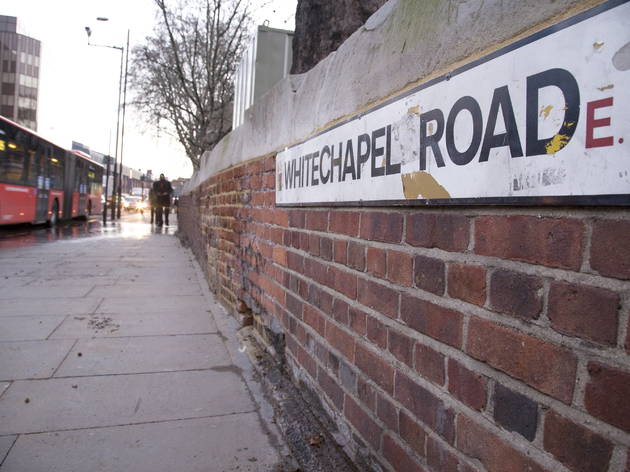 Our neighbourhood has an extremely lively mix of bars, clubs, markets and art spaces, with pretty much a restaurant for every cuisine within walking distance. And you hear at least half a dozen different languages spoken just going to Sainsbury's. Messy, colourful and noisy – it is a wonderful microcosm of cosmopolitan London. HR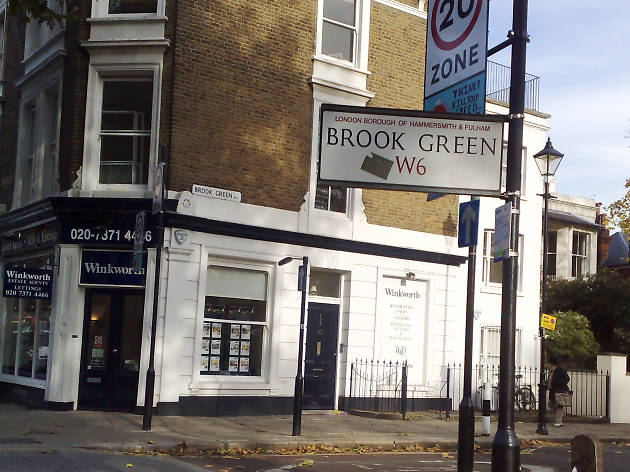 Flickr / Mark Hillary
Nestled in between Kensington Olympia, Shepherd's Bush and Hammersmith, this little patch of leafy loveliness offers free tennis, nice cafés (avo on every corner), plentiful pubs with gardens, a weekend farmers market, a posh fish and chip shop, and an underground cocktail bar. Brook Green. It has something for everyone. Katherine Eyres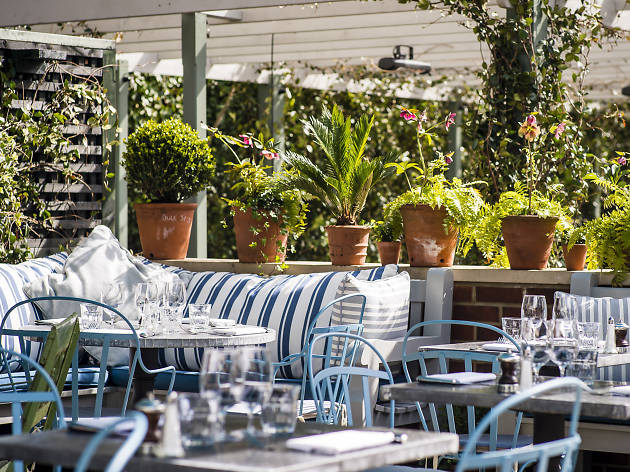 Ivy Chelsea Garden
Chelsea's the best because Partridges on King's Road has the best American candy aisle. Saturdays at Duke of York Square in the sun with a fancy latte from High Mood Food people and dog-watching is so uplifting. And I love the Ivy Chelsea Garden with its ever-changing front decoration of beautiful flowers. Duygu Cook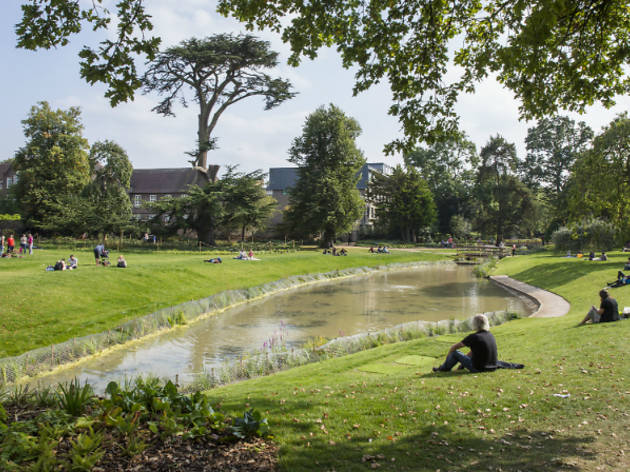 © John Sturrock
So Ealing might not be as beautiful as St Paul's or as trendy as Shoreditch, but you know what it does have? Ooodles of parks, restaurants and squirrels! Yes, squirrels. They are awesome. Ealing is also home to Turtle Bay, which serves the most amazing Caribbean cocktails (with a very flexible happy hour too!). Two Caribbean Pimms for £7 anyone?! Ealing is like a mini-town away from the craziness of central London with all the perks of being not too far from anything. I absolutely love it (and I've only lived here a month!). Amelia Mayes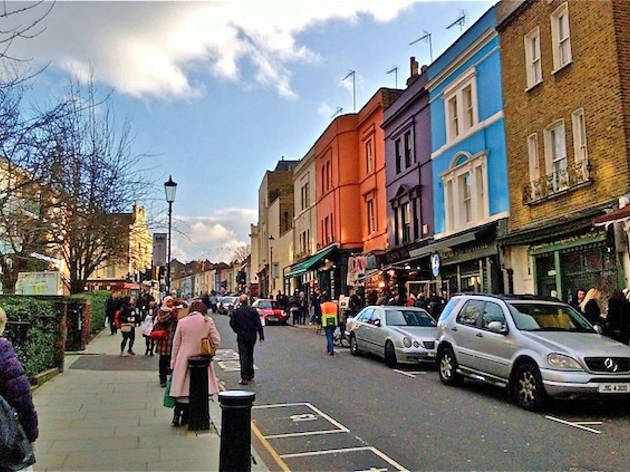 © Sule Turem
Literally anything goes in Notting Hill, that's why I love it. Everything focuses on and around Portobello Road too which is really unique – it's filled with such soul, history and variety. Pop-up vintage stores and antique stalls sit happily next to fancy brunch spots and boutique florists, with vinyl shops next to independent bookshops or coffee bars. The fact you can experience so many things just walking on and around one road makes the neighbourhood so interesting; it's like a microcosm of London in one long street. Annie McMonagle-Wilmot
Its sheer potential makes Croydon better than any other area in London. With Westfields due to make an entrance in a couple of years, Croydon is the place to be for young London. Boxpark has already made a huge impact on the area and it's only going to get better and better. Charlotte Gale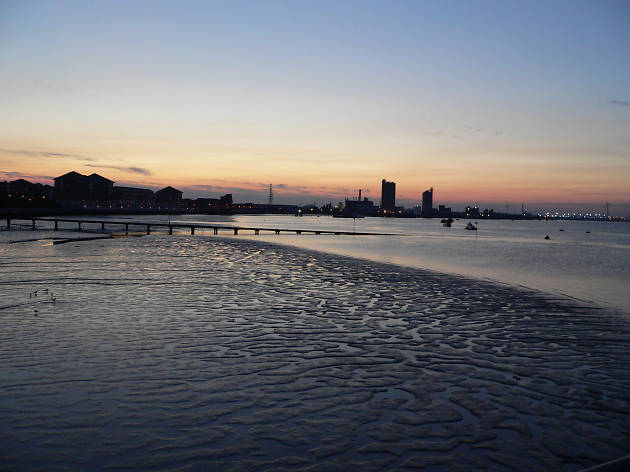 Flickr / Jonas Bengtsson
Whether you cycle down the Thames path, or get here by train or bus, it's best to bring your anorak and binoculars as the best bits are outside. With a tasty bag of chips, walk down London's longest pier to watch the river trade and the locals fish. Or you can stroll through the breathtaking Crayford Marshes, where you can watch for rare birds, seals and ancient woodlands. Sarah Batten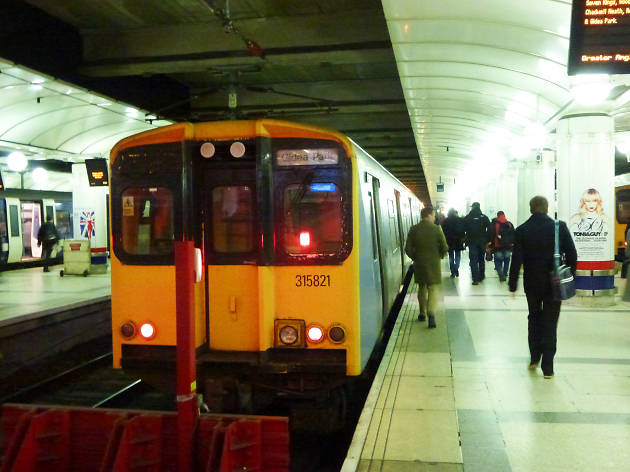 My neighbourhood has all that I need despite not being in the centre of London. Good restaurants? We got 'em. Supermarkets? We've got a fair few. Country pubs? Loads. Green, open spaces? More than you can shake a stick at. Trains and buses? Yes, those too! I just love being on the outskirts of London yet everything you need is within walking distance. Haydn Squibb, squibbvicious.com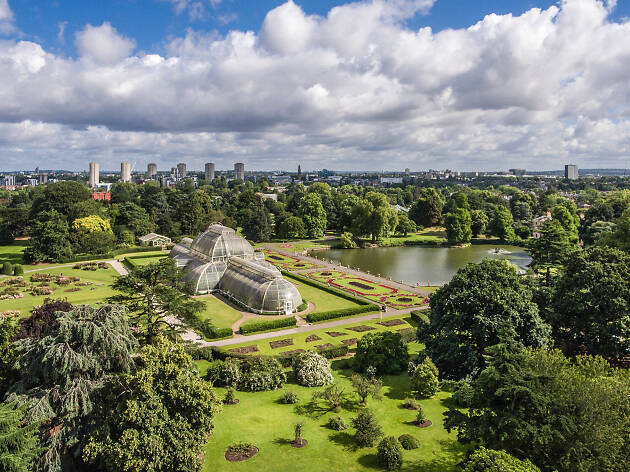 © Andrea Heribanova
It's going to sound like a cliche, but what's best about Kew is the friendly community feeling. Lost on your way to Kew Gardens? Just ask anyone and they will set you on your way. In summer, the garden seats at Tap on the Line just outside the station offer prime people-watching as the world makes its way past, and there's usually someone ready to share a table and chat. They'll be from everywhere across the globe, too. And if you bring a dog, prepare to be popular, we love them! In early December, local shops get together and invite everyone to kick off Christmas at Kew Sparkle, with lights in the village trees, late openings, charity stalls, music and mulled wine to take the chill off. It's the unofficial start of the holiday season! Caitlin Mackesy Davies
Snap up exclusive discounts in London
Time Out's handpicked deals — hurry, they won't be around for long...