Time Out London: now in virtual reality
Your favourite city guide just got a little bit smarter and a hell of a lot more immersive. Here's everything you need to know about accessing Time Out London's new VR channel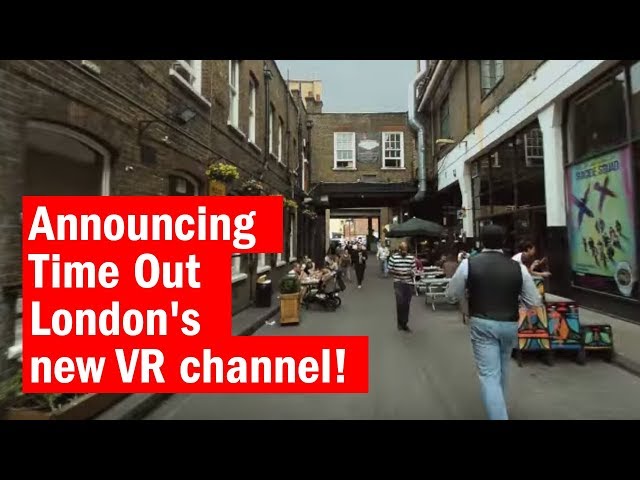 Brace yourself, London, because Time Out is kicking things up a dimension. That's right, we've entered the brave, bold new world of virtual reality.
Working with our pals at Inception, we've created a series of free virtual reality experiences that are so immersive you can practically smell the pulled pork. We'll be bringing you even more in the coming months, too, granting you access to bits of London you never knew existed, taking you behind the scenes at the city's biggest cultural hotspots and dangling you over the edges of tall buildings (because we're nice like that).
You can check out Time Out's new VR channel by downloading the free Inception app on your VR headset or smartphone.
Not into all this new-fangled tech? No problem – you can join the VR party on Facebook, where we'll be hosting our VR experiences as whizzy 360-degree videos that you can navigate simply by clicking your mouse or holding up your phone.
Sponsored listing
The Habit
Given that Nunhead Green has a pub on each of its four corners, it really shouldn't have taken this long for someone in the area to open somewhere decent to nurse a hangover. In this simple role, at least, The Habit succeeds: the welcome is warm, the coffee from nearby Old Spike Roastery is good and strong, and the brightly decorated space lends itself well to rustling through the Sunday supplements.  But while The Habit rejoices in decorative detail – hand-stamped napkins; little bunches of flowers from the local florist – for better or worse, the menu is far less fussy. You'll find no waffly promises of provenance here. Which would be fine, of course, if only it translated to flawless food. The fry-up (not the Full English, not the house brunch – the 'fry-up') was solid, but a nine-quid breakfast really ought to come with more than one egg and something a little more refined than from-a-tin beans.  Families looking for some quick ballast may appreciate the simplicity, but others (and anyone who's been to nearby brunch benchmark Pedler) may feel standards could be higher.