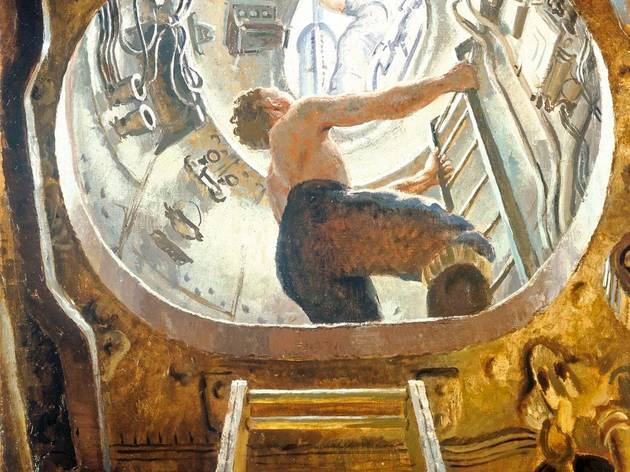 1/10
© National Maritime Museum
On board an S-class submarine: up the conning tower, 1994. Stephen Bone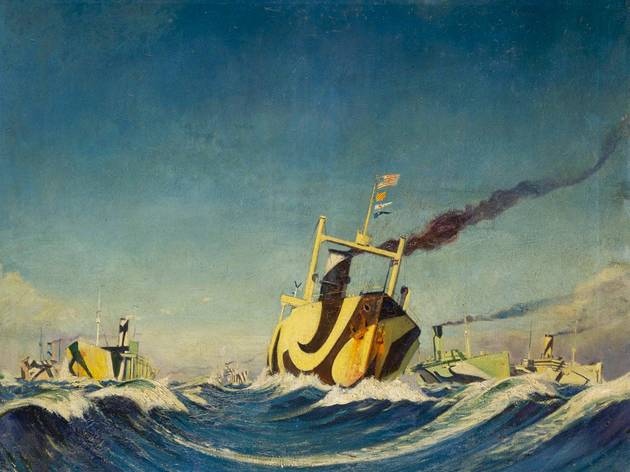 2/10
© National Maritime Museum
A convoy, 1918 by John Everett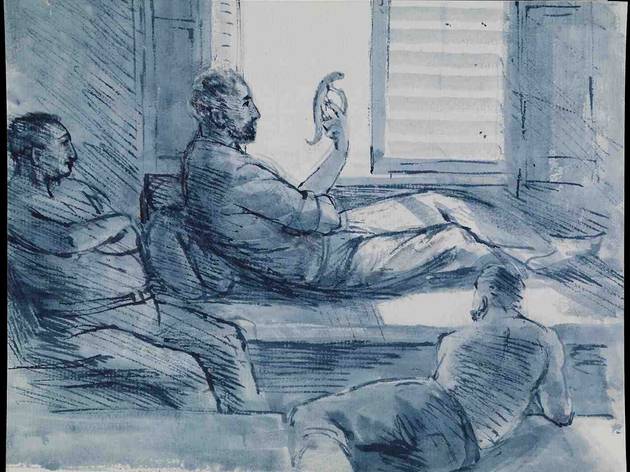 3/10
© National Maritime Museum
Three inmates and a chameleon, 1942, by John Kingsley Cook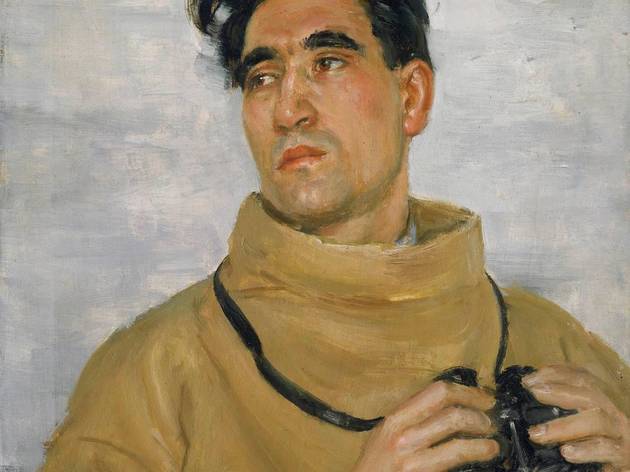 4/10
© National Maritime Museum
W. M. Ladbrooke, Able Seaman, Merchant Navy, 1943, by Bernard Hailstone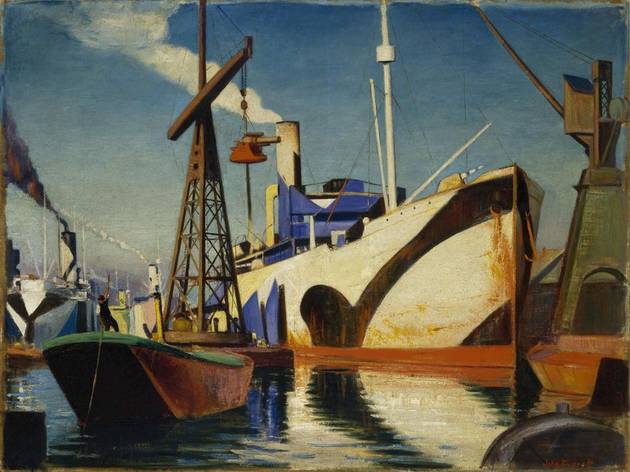 5/10
© National Maritime Museum
Converting a Cunarder to a merchant cruiser, 1918, by John Everett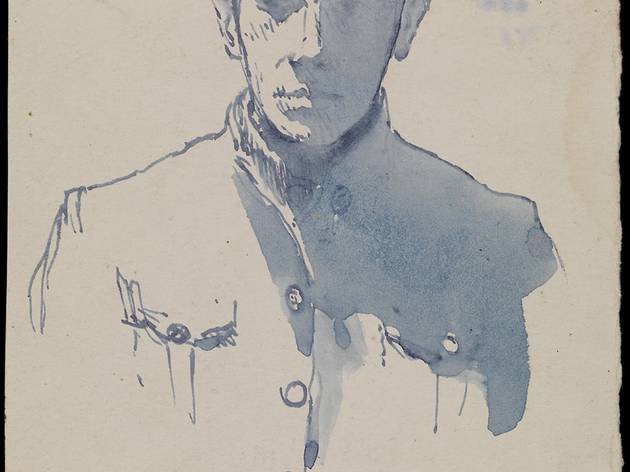 6/10
© National Maritime Museum
Self-portrait at Halifax, 25 March 1941, by John Kingsley Cook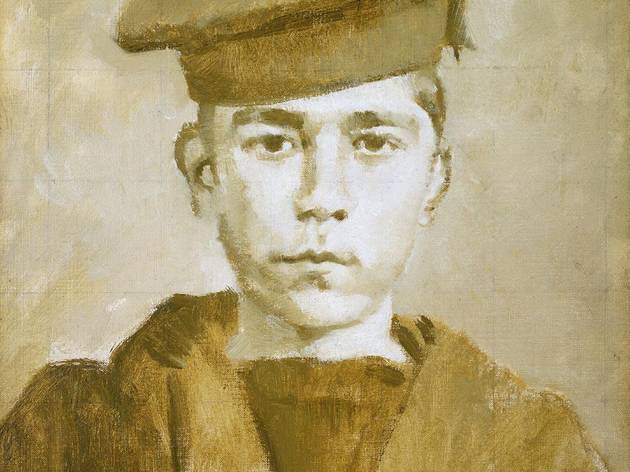 7/10
© National Maritime Museum
John Travers Cornwell, Boy 1st class (1900-16) by Ambrose McEvoy
8/10
© National Maritime Museum
Withdrawal from Dunkirk, June 1940, by Richard Eurich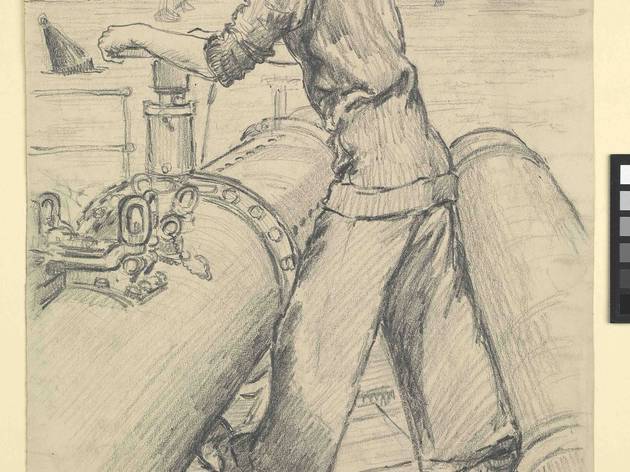 9/10
© National Maritime Museum
Wren torpedoman servicing torpedo tubes, about 1943–44, by Gladys E Reed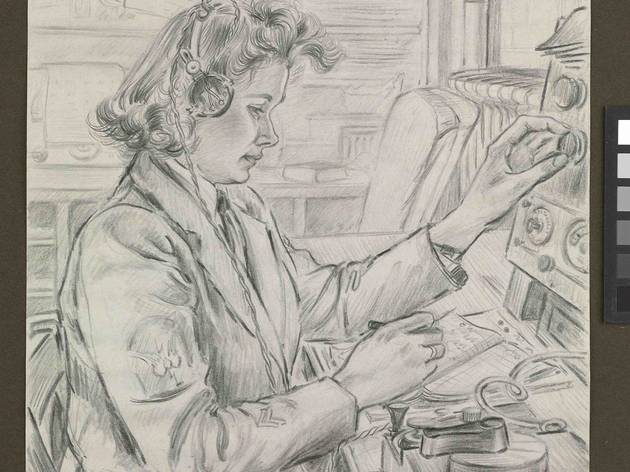 10/10
© National Maritime Museum
Wren wireless telegraphist receiving a message, 1944, by Gladys E Reed
Showcasing a rotating selection of the Royal Museum of Greenwich''s collection of World War I and World War II art, this new exhibition depicts life during conflict and includes work by artists such as Leslie Cole, Eric Ravilious and Richard Eurich. Paintings and sculpture on themes including the home front, action at sea, life above and below deck and the faces of war will be on show for the duration of the show.
From Saturday March 15 to Tuesday July 15 two further rooms will showcase sketches, pastels and watercolours that give an insight into artists' personal stories of war.
A display dedicated to the work of official WW1 artist and deep-water sailor John Everett will be open between Friday August 15 and Monday December 15. At the same time, a second display will concentrate on the
response to modernity of
WWII artists, including Eric Ravilious, who was killed while on duty.
The Queen's House is occasionally closed for private events so check opening times before you visit.