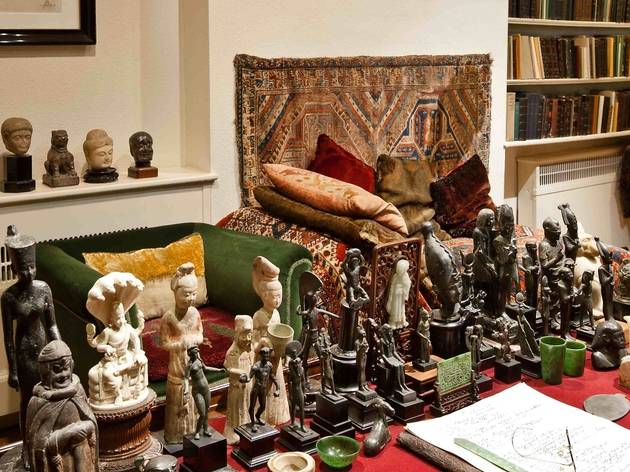 Adding to the capital's growing catalogue of exhibitions to commemorate the centenary of the start of World War I is this thoughtful showcase of the correspondence between Sigmund Freud and Albert Einstein on the subject of war, and whether it could be avoided. Exploring themes of propaganda, disillusionment and the psychological aspects of conflict, the exhibition also features contemporary work by Jane McAdam Freud (daughter of Lucien) and the East London printmakers and considers the Freud family's personal experience of enduring difficult circumstances at home while three sons served on the front line. The exhibition is free with museum admission.
Rating Breakdown
5 star:

1

4 star:

0

3 star:

0

2 star:

0

1 star:

0
As museums throughout the land scramble to dress mannequins in uniforms, what better place to offer an alternative take on the subject of war than the Freud Museum? The displays offer a glimpse into Freud's struggles to find a solution to man's insatiable appetite for violence and destruction. But the exhibition is much more than just 'Freud's War': it opens up a much needed dialogue about why people fight, posing questions rather than offering answers.
The lovingly curated artworks are surprisingly accessible and hugely thought-provoking. Sculptor Jane McAdam Freud's 'Middle Eastern Scream' greets you as you arrive, immediately showing that the subject will not be confined to its usual WWI bubble; this is an exhibition that couldn't be more relevant to the present. Upstairs, patriotic WWI songs play softly while children's mobile of colourful toy bombs hangs from the ceiling; nearby, the unmistakeable silhouette of an Abu-Ghraib torture victim looms hauntingly out of a copy of the Geneva convention.
All in all, a fantastically original contribution to the centenary year.