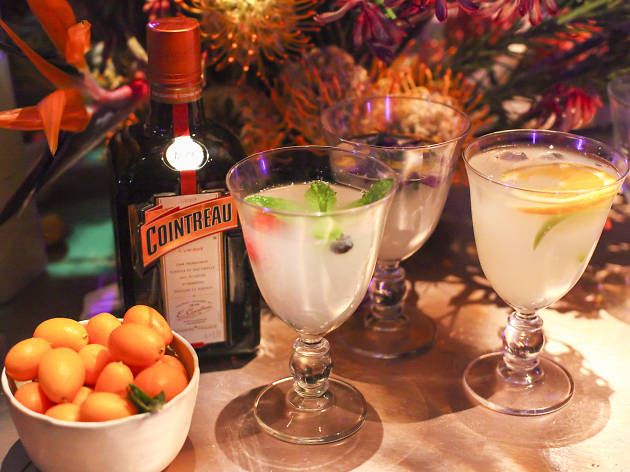 1/2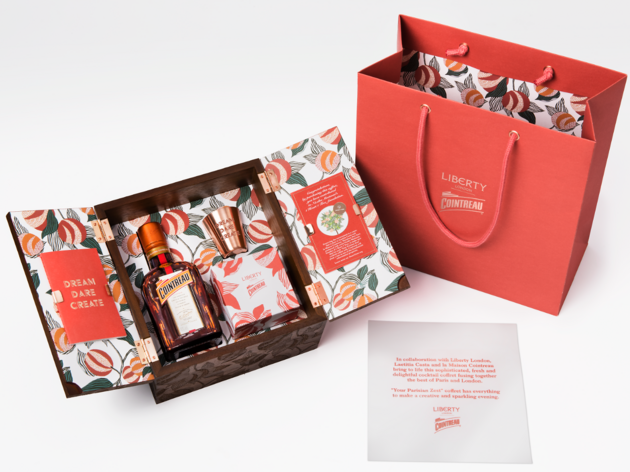 2/2
Win a £250 Cointreau gift box and an exclusive night out in London
Win a £250 Cointreau gift box and an exclusive night out, and star in your own photo shoot in a Liberty London shop window, to support Cointreau's #1orange1tree reforestation project
Design, taste and a passion for our planet are at the heart of one of the most exciting new projects to arrive in W1 this month – as Cointreau teams up with Belgian artist Naziha Mestaoui, founder of the artistic-environmental project 'One Heart One Tree', to create a premium fundraising gift box entitled 'Your Parisian Zest'.
Parisian Zest, biodiverse love
Cointreau's artistic director Laetitia Casta, the #cointreaucreativecrew and Liberty London have collaborated to design an exclusive limited-edition gift box – 'Your Parisian Zest Coffret'. This elegant drinks set marks the launch of Cointreau's #1orange1tree project, working to restore local biodiversity and create a social impact in Senegal. It's a shared passion, because oranges are at the centre of the distinctive flavour of Cointreau's world famous triple sec, and growing the fruit is vital to Senegal's economy.
A very special edition for a very special project
The 'coffret' is presented in an engraved wooden gift box, opening to reveal the unique pattern designed by Liberty exclusively for Cointreau. Each box contains:
• A bottle of the celebrated orange liqueur
• A jigger for ensuring the perfect measurements to make a Cointreau Fizz cocktail
• An orange flower scented candle
• A personal cocktail notebook
Just perfect for Christmas!
Only 50 gift boxes will be available in the UK, and one of them will also hide a ticket for one lucky recipient to get the chance to visit Senegal and personally assist with the reforestation project.
The gift box is exclusively available at Liberty London from November 14, for £250, with all profits from sales going to support the #1orange1tree social project.
Strike a pose in a Liberty London shop window
From Monday November 14 to Saturday November 19, don't miss the unique chance to step into an interactive Liberty window for yourself. Get creative, posing for a picture in the photo booth in the window. Your prop? An orange, of course!
Your photo will be part of a social project in which Cointreau invites one and all to participate in the #1orange1tree project.
Simply share a photo or video of you posing with an orange on social media, using the hashtag #1orange1tree, and nominate friends to do the same. For each post shared, Cointreau commits to planting one tree in Senegal to help restore the country's biodiversity.
WIN a gift box and an exclusive London night out
You could be one of three lucky winners to receive one of these beautiful limited-edition box sets. The prize also includes a night's stay for two people in a prestigious hotel, including dinner and transport, so you can enjoy the festive season in the heart of London.
Enter now
To be in with a chance of winning this exclusive prize, simply answer this question correctly.