There are few pleasures simpler than watching soapbox racing. If a soapbox speeds down the course, navigating obstacles with fearless ease and gliding to the top of the rankings, you're the one cheering them all the way to the finish line. You feel that joy and ecstasy in your very bones.
But if they fail? Well, there are few things funnier than watching a ridiculous and/or ambitious soapbox teeter, fall or break apart before your eyes. In short, as a spectator, soapbox racing is a win-win – it's a phenomenally entertaining day out.
Red Bull holds its iconic soapbox races in cities all over the world, from Almaty in Kazakhstan to Florence, Italy. When the race comes to London, it takes over Alexandra Palace for a day of rickety, gravity-fuelled mayhem.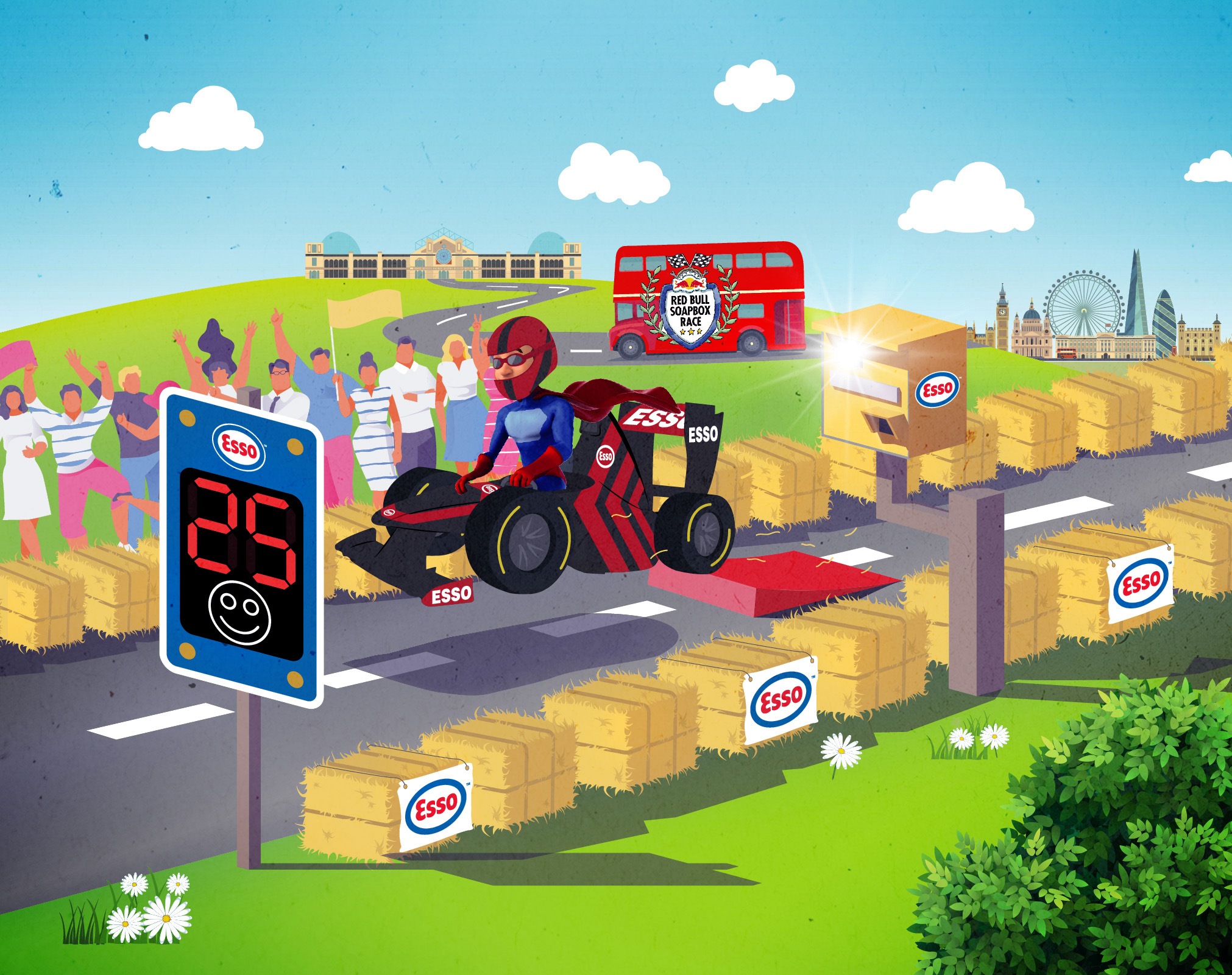 This year's Red Bull Soapbox Race will once again be held at Ally Pally. Sponsored by Esso, it takes place on Sunday July 3, and the 2022 edition won't just feature the usual mix of adrenaline-fuelled racing, delicious food stalls and plethora of drink stands. Esso is bringing some fun activations to the event for attendees to participate in: there'll be an 'Esso Grand Prix Experience Simulator' and an Esso BATAK (a kind of machine that tests your reactions) competition.
And excitingly, we've got some tickets up for grabs. That's right. Esso and Time Out are giving away four pairs of tickets to the Esso Red Bull Soapbox Competition 2022. Which means that you and a mate could witness the pinnacle of non-motor-racing this summer, for free.
If watching precarious things on wheels whizz down a hill on a summer Sunday sounds like your kind of thing (and, to be honest, why wouldn't it?), enter your details below for a chance to win. Each valid entry will also receive 100 Nectar points, what are you waiting for?
This competition has closed. Please see terms and conditions here.