Join our exclusive Taste of the Islands dinner and you could WIN a Caribbean trip for two
Time Out has teamed up with British Airways for an exclusive London dining event. Read on to find out how you can join us at the dinner and WIN an amazing Caribbean trip for two !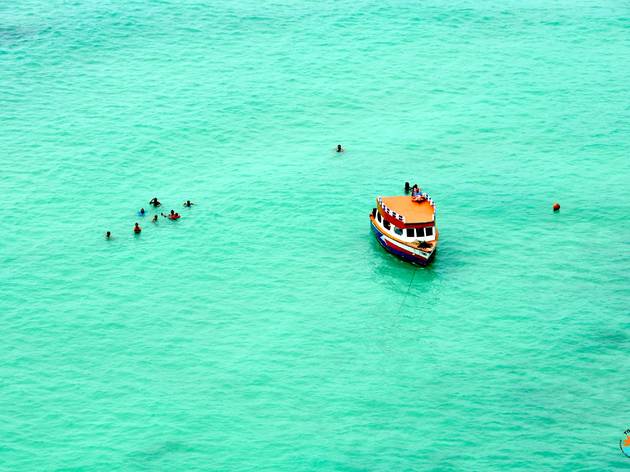 Please note, this competition is now closed. Time Out, May 2017.
White sandy beaches, brilliant blue waters and lush rainforest are the icons of the Caribbean, yet each different island has its own personality and many other hidden pleasures to share.
In partnership with British Airways, your Caribbean travel experts, we want to give YOU a flavour of the perfect holiday in the sun, right here in London – at our special Taste of the Islands event on May 25.
WIN two places at a table for our Caribbean supper
Simply enter the competition below and you and a friend could be sitting down to one of four intimate feasts, each reflecting a different Caribbean island's cuisine.
Held at Tanner Warehouse in Bermondsey on Thursday May 25, Taste of the Islands will feature four feasting tables. Each table's menu will be different and prepared for just 24 diners, so 12 winners will be invited to bring a guest to the island feast of their choice.
From hearty stews with rice and roti to fiery barbecued cuts to colourful creole dishes, the cuisines of Barbados, Grenada, St. Kitts and Tobago bring a world of flavour to any supper. With plentiful seas, fertile land and influences from Asia, India and Europe, each island's menu promises great things. And with only 24 guests at each table, it's set to be a very special night at Tanner Warehouse in Bermondsey.
WIN a Caribbean holiday for two
Making the event extra special, on the night, from the winners at each Taste of the Islands table, we'll be making a random draw and British Airways will give away a week's break for two people!
Of course, to be in with a chance to win one of the holidays to Barbados, Grenada, St. Kitts and Tobago, you have to be at Taste of the Islands…
Enter NOW!
Answer the following question correctly and choose which island's table you'd like to join at our special Taste of the Islands dinner.