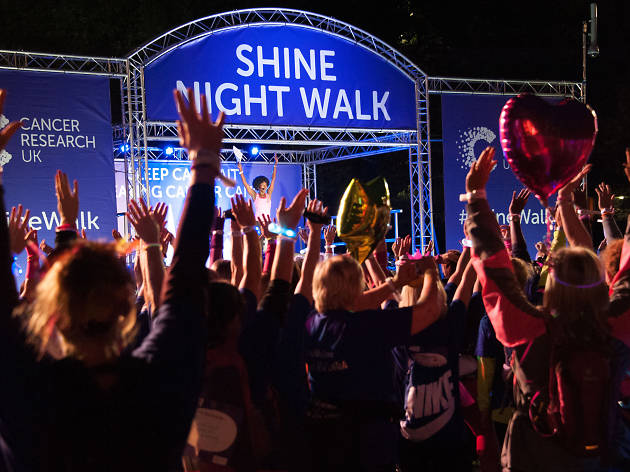 Your time to Shine in the fight against cancer
Take part in Cancer Research UK's Shine Night Walk on Saturday September 26 to raise money for life-saving research
After the huge success of Shine Night Walk in 2014, Cancer Research UK are launching their 2015 event. Be part of this incredible night by signing up for either the full or half night-time walking marathon on Saturday September 26. Gather your friends and family, enter together and join the fight against cancer.
Say 'Stuff sleep!' and stand up to this disease by joining Cancer Research UK and a team from Time Out for a magical night-time walk across London. Beginning at Southwark Park, walkers in bright, shiny clothes carrying lights and glowsticks will follow a route taking in some of the capital's most iconic buildings, floodlit and shining in the dark – including Big Ben, Buckingham Palace and The Shard – before finishing at Old Billingsgate.
Over 16,000 people took part in Shine Night Walk 2014. The result: more than £4 million was raised to fund Cancer Research UK's life-saving work. An outstanding effort, full of hard work and dedication, but this year Cancer Research UK want to do even better. Because the more money they raise, the more chance they have of beating cancer sooner and saving lives.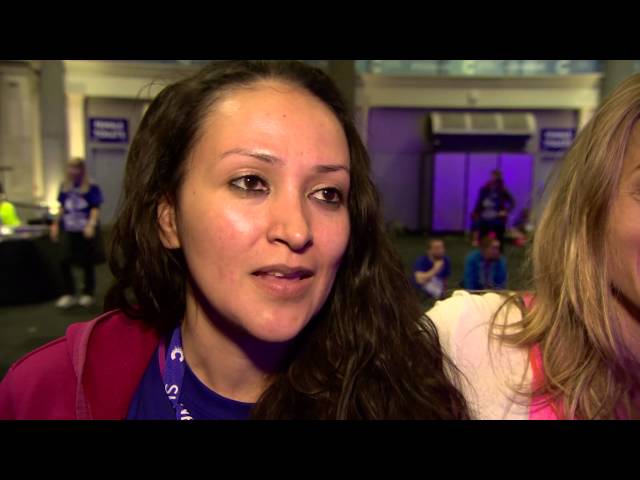 Who can participate?
Anyone over the age of 13 can sign up for Shine Night Walk 2015. You can choose to raise money for one of 12 specific areas of cancer research – perhaps a type of cancer that has affected you or a loved one. Or raise money for Cancer Research UK's life-saving research into all cancers.
How do I register?
To register, visit www.shinewalk.org/timeout.
How do I prepare for the Shine Night Walk?
Whatever your level of fitness, you need to prepare corectly for a walking marathon or half marathon. Cancer Research UK has put together a 16 week training plan to help you along the way.
Shine Q&A with Harry Vickers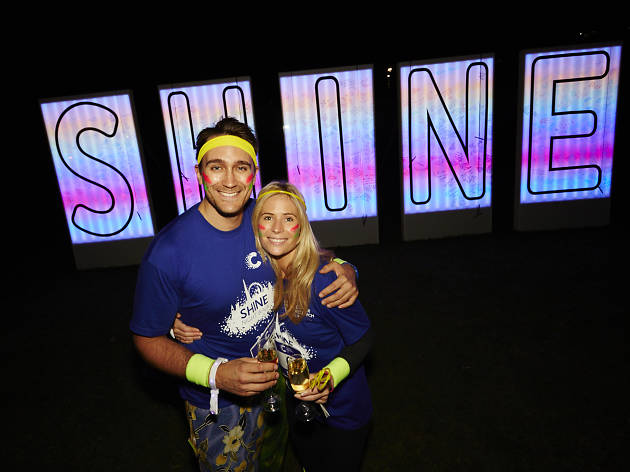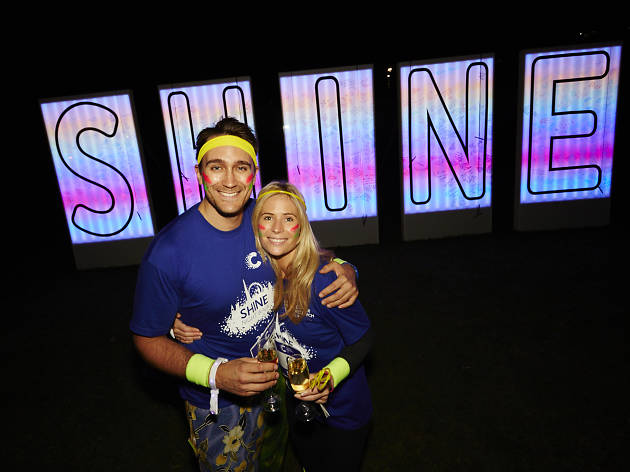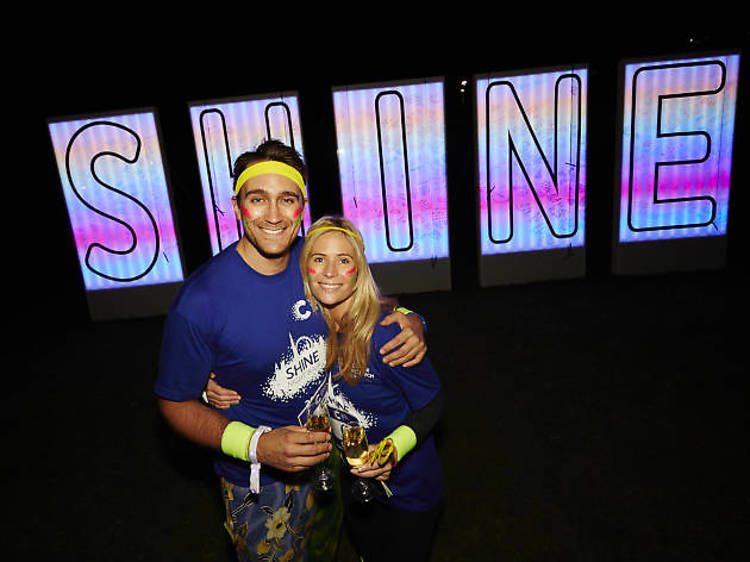 We spoke to Harry Vickers from London about his very special engagement celebration – on Cancer Research UK's Shine Night Walk 2014.
You had to cancel your original engagement party under sad circumstances. What were they?
Just two weeks before the engagement party, my dad, Tony, nearly lost his battle with cancer. The next day, I saw an ad for the Shine Night Walk and noticed the date – it was the same as our party. My soon-to-be wife Ems and I felt we couldn't have a party with Dad so ill, and so it all fell into place.
How did your friends and family react?
The response was phenomenal: 65 people we knew signed up and did a lot of fundraising of their own. Also, the amazing staff at Cancer Research UK got us all registered and ready in a very short space of time.
Did you do much training?
We didn't have any time! I would definitely recommend doing a bit of training, as we were exhausted by the end, but the sheer warmth and enthusiasm of all the participants helped carry us over the line.
How much money did you raise?
Our original target was £1,000, but Dad told me I should aim higher. The final total was £20,000. Dad was right.
What are your top three tips for Shine Night Walk newbies?
1. Talk to the people around you, especially the volunteers. Being amongst people doing something positive to fight cancer is very humbling.
2. Tell everyone about your achievement. We received donations from the unlikeliest of places and people.
3. Wear something bright and shiny. Celebrate the fightback against this terrible disease.
Everything you need to know about the Shine Night Walk ahead of its return to the capital on September 26