Heads up! We're working hard to be accurate – but these are unusual times, so please always check before heading out.
Five places to experience midnight sun
During the summer months the Arctic Circle gets 24 hours of sunlight. Here's where to bask in those nighttime rays around the world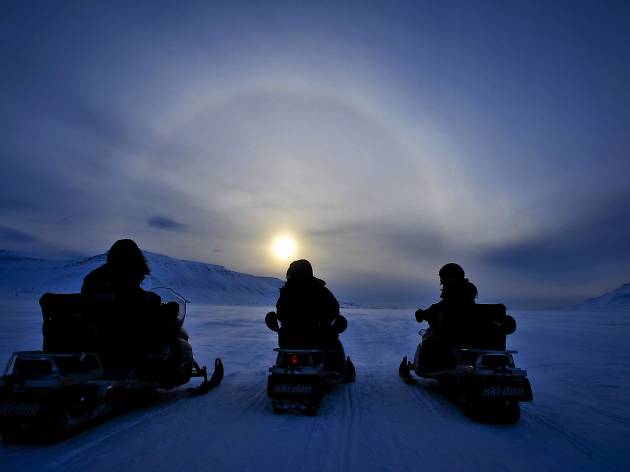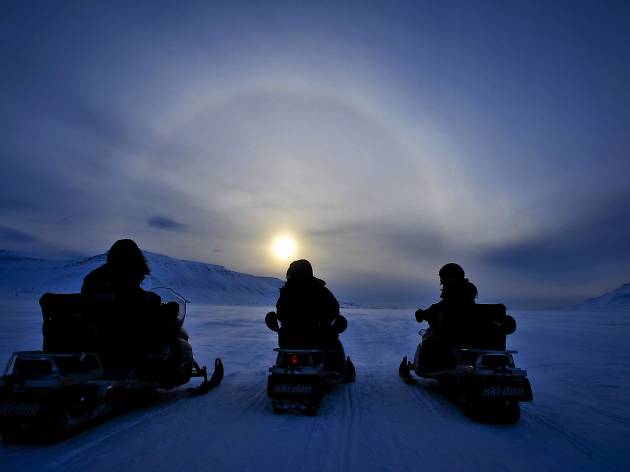 Photo: Ben Birchall
This archipelago, 400 miles off of Norway's mainland, is one of the strangest places on earth. The most northerly year-round inhabited place in the world, it's home to just 2,600 people and 3,500 polar bears. That means leaving the capital Longyearbyen is best done only with an experienced guide armed with a rifle (just in case). But once you've sorted that you can hike the island's glaciers, kayak around the coastline, go dog-sledding or even explore the remarkable abandoned Soviet mining town of Pyridian.

When to visit: mid-April to mid-August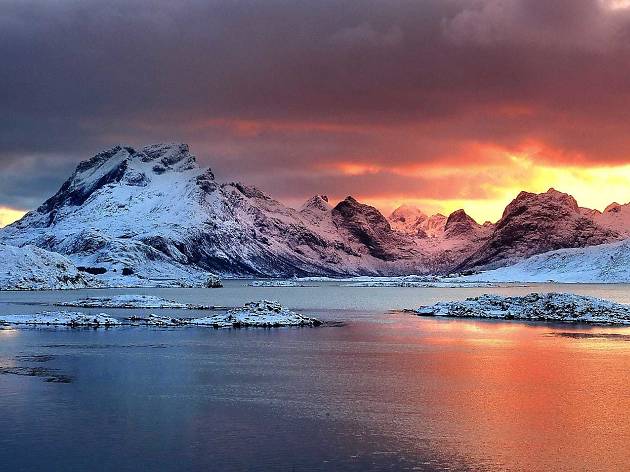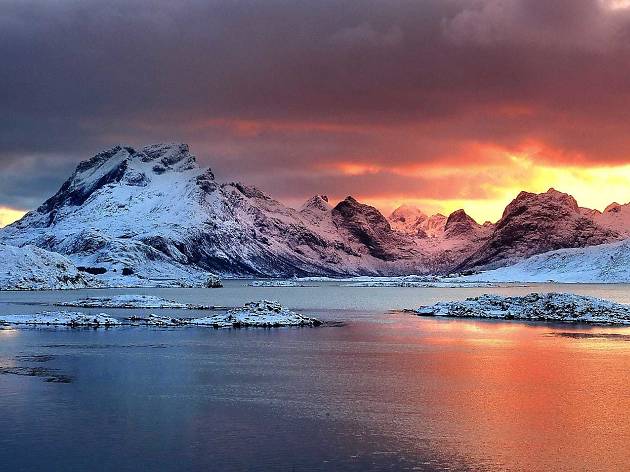 Photo: Russo Francesco
2. Lofoten Islands, Norway
If Svalbard sounds a little too far to travel, you can catch some of those midnight rays closer to home. The Lofoten Islands make up part of Norway's isle-strewn coastline. The scenery here is spectacular: towering granite mountains, deserted white sandy beaches and coastal inlets with clusters of red wooden houses. As well as being a remarkable place to go hiking, it's also one of the most northerly places to catch a wave, and there's even a golf course open 24/7 to make the most of all that sunlight.
When to visit: late May to mid-July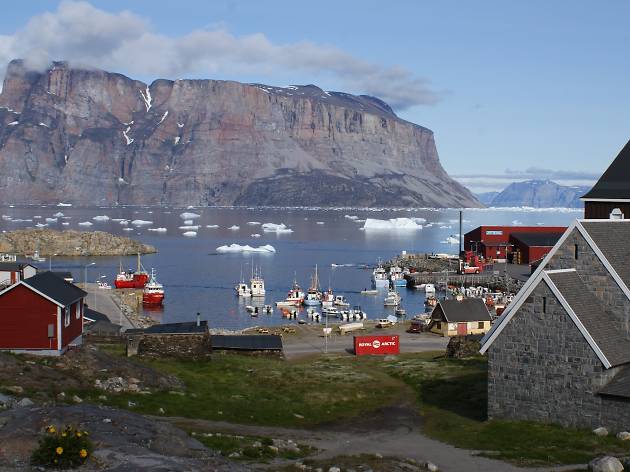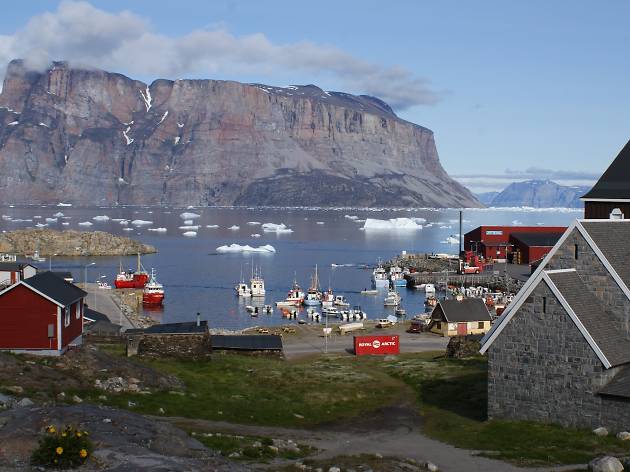 Photo: Wikimedia Commons/Algkalv
How's this for an alternative romantic getaway: translated as 'heart-like place', the Inuit townof Uummannaq in western Greenland gets its name from the twin-topped mountain that rises up behind it. This pretty collection of brightly coloured houses is home to fewer than 1,500 people and is a perfect place to experience Greenland hospitality. Make the most of the neverending days by getting outdoors and kayaking, hiking or taking a cruise up the dramatic, snow-dusted Uummannaq Fjord. Who needs Paris?

When to visit: mid-May to end of July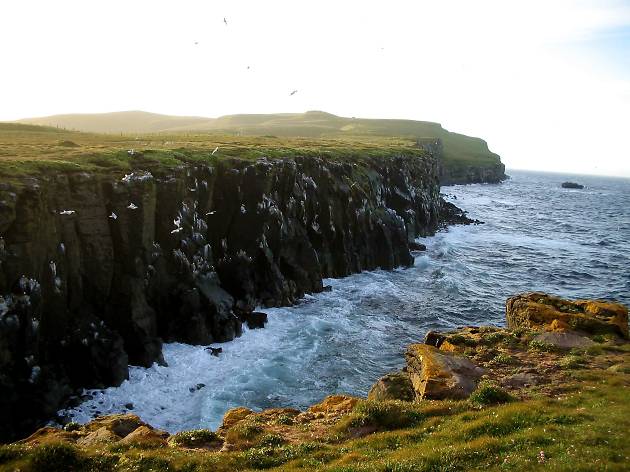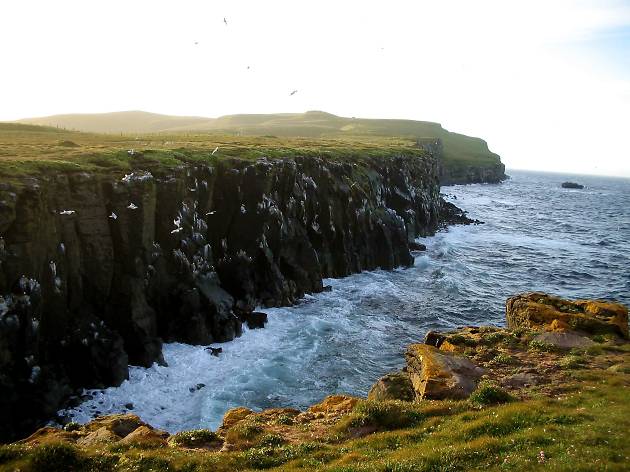 Photo: Wikimedia Commons/MosheA
Iceland's mainland sits just below the Arctic Circle, meaning the only place to experience the true midnight sun is on the tiny island of Grimsey off its north coast. It has a dramatic history – for generations its inhabitants made their living from fishing in the stormy Arctic Ocean. Today, tourists come by ferry or plane to stand on the Arctic Circle, spot puffins or go for a bracing dip in the Atlantic.

When to visit: June-July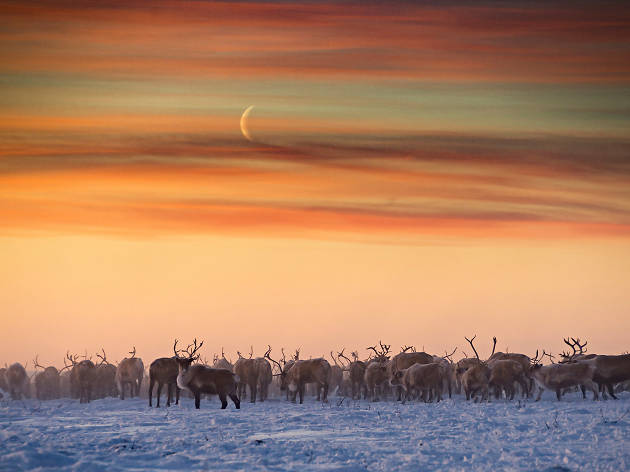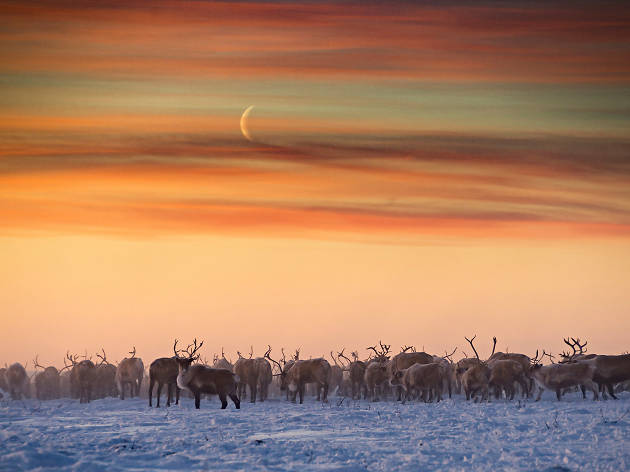 Photo: Flickr/El Gee Cafe
This frontier town in Canada's Northern Territories receives more than 50 days of continuous sunshine in the summer. (And, as payback, a whole month of darkness each December.) The settlement itself isn't something to get too excited about, but it makes a good base for adventurous travellers keen to explore the magnificent nearby national parks. There's also a midnight sun fun run each summer solstice. Try saying that after you've jogged 5k.
When to visit: mid-May to mid-July
London in the sun
If you're gagging to explore the great outdoors, here's where to go to catch an open-air film, take a dip in a local lido or simply wander through one of London's many pretty parks.