Heads up! We're working hard to be accurate – but these are unusual times, so please always check before heading out.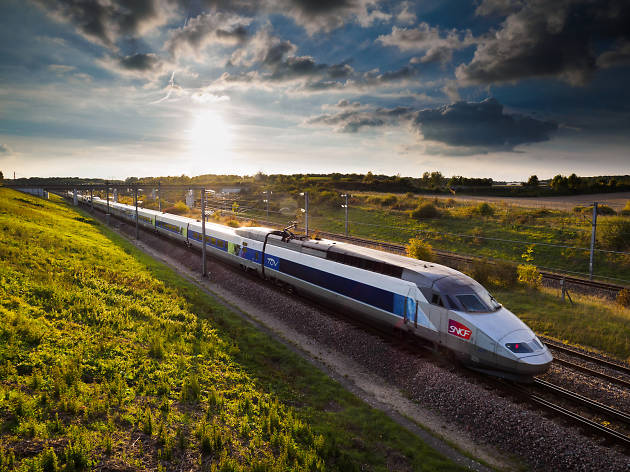 Saucisson, rosé and double-glazed comfort: the romance of London to Avignon by train
Forget being squished on a budget airline or loo-less in a car. Here's how to journey to the South of France by train
It's the end of summer and I'm on the Eurostar, snaking down through France to Avignon. We are sloughing off grotty King's Cross, crawly south-east England, depressing Dover and the flat fields of northern France, like layers of old skin. It feels good. You could spend a lot of money at a spa to try and feel as good as this, and you'd fail every time.
That's because train travel is inherently romantic. Even at my time of life, when gazing and drooling over the view is curtailed, frequently and violently, by my children. Currently, the big one is groaning with boredom, the middle one is gesturing obscenely with what looks like the emergency hammer and the toddler is French-kissing the window. But that's okay: we're on a train. It's not just romantic, it's civilised. As we head south, the adults consume ball after tiny ball of saucisson, and bottle after tiny bottle of French beer and rosé. Pretty soon, we're smiling indulgently at everyone and everything. Life is good on trains. You don't get this on City Jet.
What completely boggles me is why anyone would ever want to travel on any other mode of transport. Cars? Filthy chunks of metal and gas – with no toilets or buffet service. The selfish option. Planes? A laminated parody of human life where the things that make it all bearable – tolerance, freedom of movement, the taste of real chicken – have been extracted and replaced by passive-aggressive bullying and clingfilm. Walking? The province of Theresa May, foragers and fundraisers with competitive corns. (Also, I once saw the damage seamed nylon shorts can do to a man's reproductive organs over several miles of coastal path. Still trying to forget.)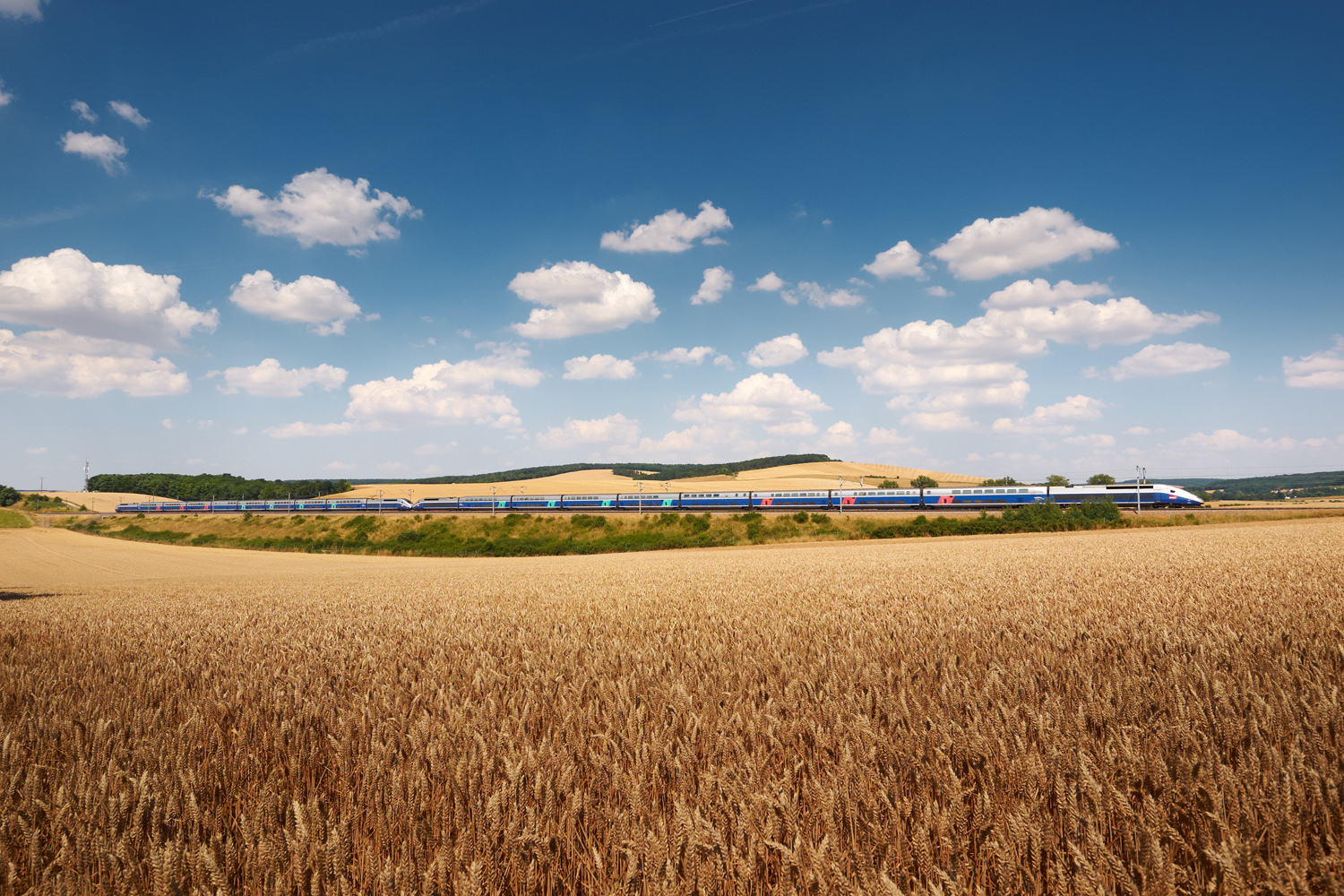 Photo by Enzo Jiang Zheng/Flickr
'You see car parks, shopping trolleys and people's knickers on washing lines. You see where you are, warts and all'
Trains are clean, green, serene, fast and democratic. Like many people, I first fell in love with them as a skint student on Interrail trips through Europe. It's an experience so popular it's become a cliché: like in 'Before Sunrise', you travel spontaneously for thousands of miles on a shoestring ticket, living on baguettes and having obligatory life-changing encounters along the way. This is the headiest phase of train love and always has been: years before the first European rail ticket in 1959, early train-travel literature was basically invented by bunking students who crossed Europe in a fug of goulash, Sobranies and live chickens.
Train travel is less exciting now, but even though I'm older, busier and duller, it always gives me a thrill to see the city disappear out of an oblong window (double-glazed for passenger comfort and security). A train is a moving window on the landscape. You see car parks and shopping trolleys, and people's knickers on washing lines. You see gold mist rise across green fields at dawn. You see where you are, warts and all. Unlike planes, which snobbishly soar high above everything, a railway has its feet on the ground. And unlike driving, on trains you can take time to share the experience with the people who are travelling with you, even when they are very small. Once they stop making rude gestures and snogging the window glass, I'm sure they'll love it as much as I do.
Escape London for a few days
Now lockdown is easing a little we can ditch the city for a (little) bit with one of these great day trips, covering everything from beaches and wild swimming to quaint country pubs.