Day-trips from London
Perfect day-trips and weekend getaways to help you relax, unwind and explore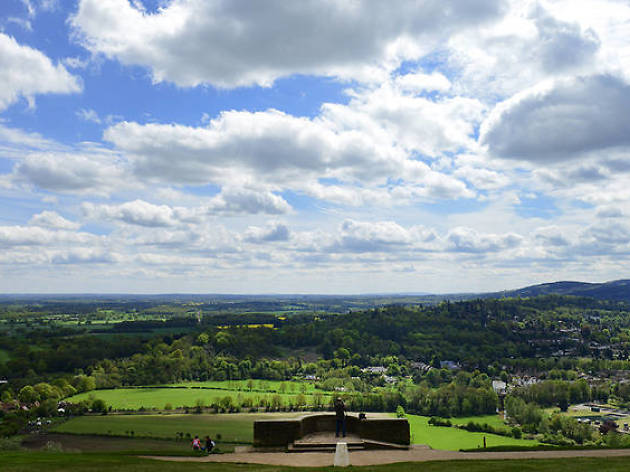 There are loads of great options for day-trips from London, but why would you ever leave? After all, you could easily live to the age of 140 and still not get close to doing absolutely everything there is to do in the city. Well, it does get a bit noisy. Hot, too – especially during the summer. And then there's the tourists – bloody hell, the tourists – and the fact that everything costs twice as much as it does anywhere else.
Basically, city life can get a bit suffocating, which is why every Londoner ought to get the hell out every once in a while, if only just for a fleeting weekend break or even just a day-trip. Handily, London is well located for a variety of different excursions, ranging from blissful beach chill-outs to culturally rich history tours, days out with kids to walks and tours for adults and everything in-between. Here's our guide to making the most of those precious out-of-town hours.
Visiting from out of town? Check out the 100 best hotels in London.
Sponsored listing
Lady Chastity's Reserve, Hackney
This marvellously silly immersive team puzzle (a sort of cross between an escape game and the 'Mumsy' challenge in 'The Crystal Maze') has already spooked and amused many a team at its original venue in Battersea, but will now be challenging the people of Hackney from a dark corner of the People's Park Tavern.  It's from the Handmade Mysteries team that does this kind of thing at venues across London. They know what they're doing. Expect plenty of surreal slants to challenges that can be pretty, well, challenging, and don't be surprised to be surprised either - we're told the immersive elements can be pretty interesting.  They promise to let you out - or help you out - if you get really stuck but still, it might be best to bring some brains and leave your dumbass friends out of it. 
Venue says: "Venture through an hour of hilarious clue-solving as you and your team attempt to win Chastity's fabled aphrodisiac wine."