Day-trips from London
Perfect day-trips, weekend breaks and getaways to help you relax, unwind and get the hell out of London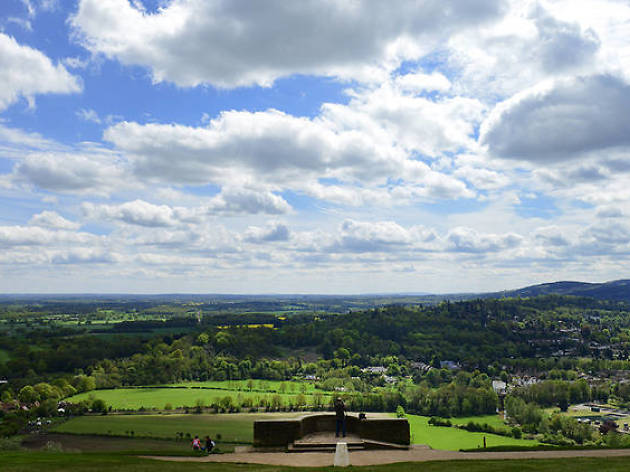 There are loads of great options for day-trips from London, but why would you ever leave? After all, you could easily live to the age of 140 and still not get close to doing absolutely everything there is to do in the city, with all its attractions and whatnot. Well, it does get a bit noisy. Hot, too – especially during the summer. And then there's the tourists – bloody hell, the tourists – and the fact that everything costs twice as much as it does anywhere else.
Basically, city life can get a bit suffocating, which is why every Londoner ought to get the hell out every once in a while, if only just for a fleeting weekend break or even just a day-trip. Handily, London is well located for a variety of different excursions, ranging from blissful beach chill-outs to culturally rich history tours, days out with kids to walks and tours for adults and everything in-between. Here's our guide to making the most of those precious out-of-town hours.
Visiting from out of town? Check out the 100 best hotels in London.
Sponsored listing
Herman Ze German
This mini-chain specialising in authentic German sausages certainly boasts a pretty good reputation - we gave the Soho branch a glowing review, and all three venues, including this Villiers Street branch, are usually pretty busy. Most people are heading down for the wurst, brought in from the Black Forest where they're made by a butcher called Fritz - it could hardly get more German. There are three types available: a bockwurst (a smoked pork sausage), a bratwurst (a minced pork and veal combo) and a chilli beef sausage, made with pork, beef and a hit of chilli.  You can order them in a roll or with a salad, and you can jazz them up with things like mustard, jalapenos, crispy onions, sauerkraut, cheese and curry sauce. Schnitzels, veggie options and sides of fries, potato salad and coleslaw also feature.  
Venue says: "Born out of a love of our traditional German dish, Herman ze German is the perfect pit stop for breakfast, lunch or dinner!"