Blandings
Sun Feb 17, 6.30pm, BBC1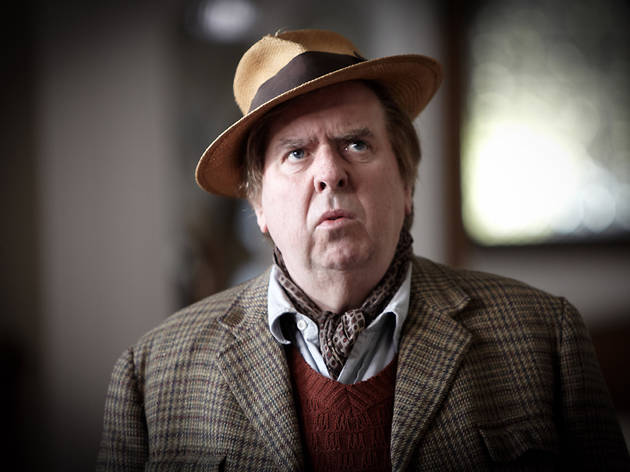 Series one, episode six
This series based on the PG Wodehouse stories rolls to a close with houseguest Lady Littlewood (Jessica Hynes) in suspiciously hot pursuit of Timothy Spall's borderline-amnesiac Earl of Emsworth. It's about as close to actual intrigue as this slice of inter-war frippery has got, relying as it does on stock storylines and stubbornly recurring themes (a prominent one being the digestive trials and tribulations of the Empress, the Earl's pet pig).

Guy Andrews's adaptations didn't need to be so straightforward and predictable – there's an awful lot of original 'Blandings' material to mine and the show could have been denser than Lord Emsworth himself. But the advantage of the undemanding plot is the space it allows to wallow in the characters' gloriously ad hoc idiom: the endless variations on his suitor's name as misremembered by Emsworth, the way his son Freddie describes himself in his half-cut state as being 'tight as an owl', and the impending threat of the Empress morphing into 'tragic sausages' on the breakfast table.
Sponsored listing
Battersea Pie
With bargain prices and proper British food, this pie and mash house is something of an anomaly among the tourist traps of Covent Garden Market. It's housed in one of the refurbished subterranean arches, keeping the traditional exterior and flagstone floor, but the fixtures and fittings are stylish and modern: bright white tiles, polished marble tables and a shiny counter. Besides the traditional fillings such as steak and mushroom with stout, minced beef and onion, or chicken and mushroom are less expected versions such as butternut squash and goat's cheese or salmon, cod and prawns. They all have pleasingly firm crusts. A chicken and mushroom costs a mere fiver and creamy, well-whipped mash an extra £2.75. Rich red-wine gravy arrived separately in a miniature jug. Ingredient quality was exemplary throughout – so much so that, even though full, we attempted to finish a sticky toffee pudding (£4.75 and also tip-top) between two of us.  Even for a counter-service place this little caff is terrific value – and is the exception to the rule that central Covent Garden is best avoided by the bargain hunter.