Blandings
Sun Feb 17, 6.30pm, BBC1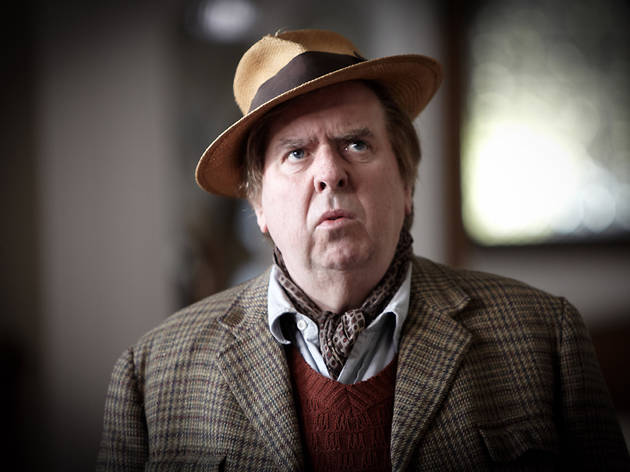 Series one, episode six
This series based on the PG Wodehouse stories rolls to a close with houseguest Lady Littlewood (Jessica Hynes) in suspiciously hot pursuit of Timothy Spall's borderline-amnesiac Earl of Emsworth. It's about as close to actual intrigue as this slice of inter-war frippery has got, relying as it does on stock storylines and stubbornly recurring themes (a prominent one being the digestive trials and tribulations of the Empress, the Earl's pet pig).

Guy Andrews's adaptations didn't need to be so straightforward and predictable – there's an awful lot of original 'Blandings' material to mine and the show could have been denser than Lord Emsworth himself. But the advantage of the undemanding plot is the space it allows to wallow in the characters' gloriously ad hoc idiom: the endless variations on his suitor's name as misremembered by Emsworth, the way his son Freddie describes himself in his half-cut state as being 'tight as an owl', and the impending threat of the Empress morphing into 'tragic sausages' on the breakfast table.
Sponsored listing
The Phoenix
This popular central London boozer is a good place to drink and an even better place to party. The venue hosts numerous club nights and nightlife events that are focused firmly on full-fat fun, from quirky karaoke, indie nights and live music to comedy, awards shows and even storytelling. And if you need sustenance? There's a food menu influenced by the USA. That means wings, burgers, a range of mac 'n' cheese, steamed buns with black treacle bacon belly and ancho relish, oak-smoked brisket chunks and nachos, served with all the trimmings. 
Venue says: "Catch Matt Richardson and Ivo Graham at our last previews of the summer on Sunday July 30 for just £6."
You might also like