Boss
Thu Mar 21, 11pm-12.15am, More4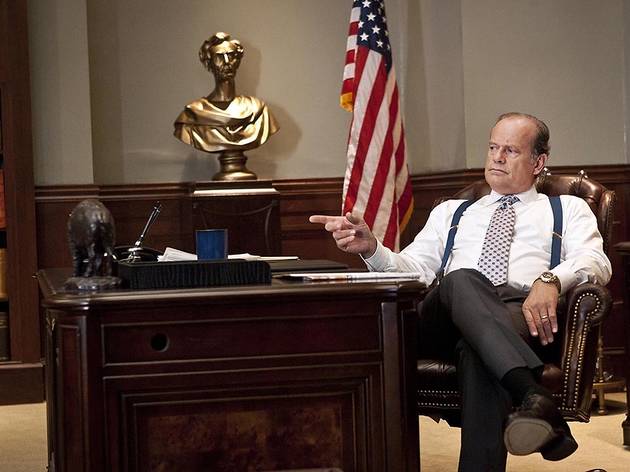 Series one, episode one
What would Frasier Crane make of Tom Kane? We shudder to think, as Kane, Kelsey Grammer's Machiavellian mayor of Chicago, receives a brutal diagnosis with jaw set and self-pity absent: he has a degenerative brain disorder. Bad timing, with a governatorial election to manipulate, a crisis on a building project to manage and an estranged wife and daughter to keep onside.

The set-up recalls both 'The Sopranos' and C4's own 'The Fear', as an all-powerful puppetmaster is brought low by failings of body and/or mind. Grammer is spectacular as Kane, a strutting, scowling kingpin radiating dangerous charisma. And, with a supporting cast including wife Connie Nielsen and protegé Martin Donovan, as well as Gus van Sant behind the camera, it grips like a vice. Dense, dark and unsettling – 'Boss' lasted a mere two seasons in America, but there's more than enough here to make you hope the mooted spin-off film comes to fruition.
Sponsored listing
House of Vans
Taking over what used to be the Old Vic Tunnels, the House of Vans has turned the space below Waterloo station into a hot new destination for skateboarders, and promises a variety of diversions that will also appeal to those with no particular ambition to execute a credible 360 flip. The underground venue is sister to House of Vans Brooklyn where tickets for the free, all-ages summer concerts go like hot baked goods. The London branch also boasts a live music stage, as well as two tunnels' worth of purpose-built skate park and an art gallery that will open with 'Scissors & Glue', an exhibition documenting the brief history of zines (till September 20). There's a café, bars and cinema space and a regular programme of talks and workshops is planned. Skate sessions are free and open to all ages (there are lessons with The Skateboad School on Saturday mornings) but to be sure of entry book in advance on the House of Vans website where you'll also find updates on upcoming gigs.