Boxing at the Movies: Kings of the Ring
Sun Mar 3, 9-10pm, BBC4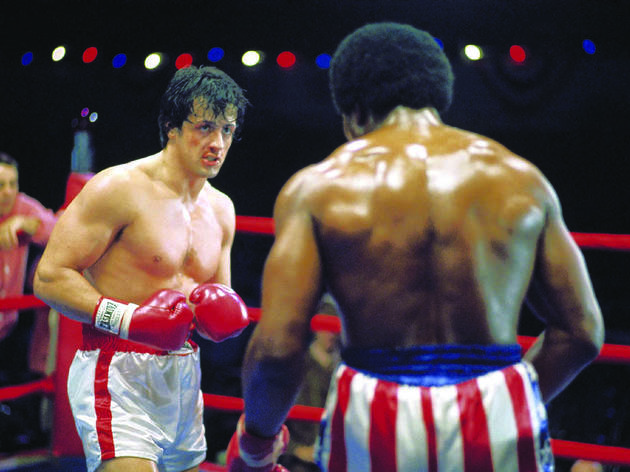 By exploring classics of the genre ('Rocky', 'Raging Bull') and lesser-known efforts ('Body and Soul', 'The Set-Up'), Leigh posits the idea that the boxing is the least important aspect. For Jake LaMotta, 'the ring is everywhere'. And so it is, to a lesser degree, for all of us – by exploring race, corruption, mortality, courage and redemption, the best boxing films manage to universalise this most singular and intense of pursuits. Leigh's clearly a fan and his passion shines through – by the end, he's made a persuasive case.
Sponsored listing
Huckle the Barber Shoreditch
You don't always get what you pay for with a haircut. Oftentimes a pseudo-sexual head massage and the dubious whiff of heritage are enough to double the price of a snip. So, at Huckle, a no-nonsense barbershop that still charges £35 an appointment, you'd expect the service to be damn good. Luckily, it is. Chris Ward, my barber, and the shop's owner, pays attention to the twist of my crown, styles a trendy sweep across my forehead (we are in the middle of Shoreditch after all) and even shaves off my neck fluff during a 45-minute appointment. The in-trim entertainment is limited to zeigeist-y dream-pop on the stereo, Chris's easy conversation and some locally brewed Howling Hops craft beer, or a glass of Balvenie whisky. The barbershop is located on the site of the recently departed Murdock, and most of the staff have migrated from there. But this is a very different beard-trimming beast. With butchershop-white tiles and swanky but austere Belmont chairs the design avoids the old-fangled clutter of other premium barbers. The attitude at Huckle is that men are grown-up enough to care about grooming without having to pretend to be in 'Mad Men'. 'Guys don't particularly like getting their hair cut,' admits Chris. But in this case, they had us at Howling Hops.
Venue says: "No gimmicks, independent male grooming of the highest quality with no pretence. Two shops to choose from: Shoreditch and Holborn."