Britain's Secret Shoppers
Thu Feb 14, 8-9pm, C4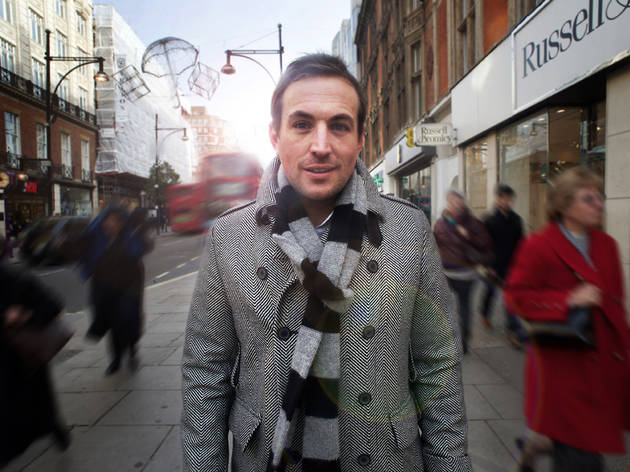 Episode one
Along with asking the waiter to surreptitiously stow your leftovers in a takeaway box after a restaurant meal, haggling is feared and avoided by swathes of the British population. But if cheeky butcher-cum-businessman Justin Preston gets his way, soon we'll all be refusing to pay sticker price for anything. With helpful hints for failing businesses, rules for negotiating a good deal on a car and tips on how to get a good deal for everything from theatre tickets to antiques, this is a timely offering with some sound practical advice.

It would certainly benefit from more tips on day-to-day haggling, and some sections will inevitably be more helpful to you than others, but this is still very watchable and potentially very useful. Plus, if you see someone in the supermarket holding everyone up as they argue over a bag of Hula Hoops, you'll know who to blame.
Sponsored listing
Burger & Lobster Bond Street
Please note, Burger and Lobster's menu is now full a la carte and prices have changed. Time Out Food editors, January 2018. This Bond Street branch of Burger & Lobster has its lobster tank on view, so you can see what you'll be eating, if you're into that kind of thing. Alternatively you can watch the bartenders whip you up a fancy cocktail from the comfort of a barstool, or sit down to a more private meal at your own table. Born from the minds of four schoolmates on a rooftop in London, this restaurant chain grew from a pop-up in a Mayfair boozer to ten branches London-wide, and more to boot around the the world. In case the name isn't enough of a hint, these guys specialise in lobsters and burgers. It might come across gimmicky, but ignore that initial impression because if you're after good lobster, you'd be hard pressed to find it at better value for money than here. You can get a lobster (boiled, grilled or in a brioche roll with mayo) with a substantial salad and french fries for £23-£31, depending on how you have it and which branch you're in. For a smaller budget, the beef burgers will set you back £16.
Venue says: "Simply the best burger and lobster in town. See our Facebook page for the latest news and updates."