Common Ground
Mon Feb 4, 9-9.30pm, Sky Atlantic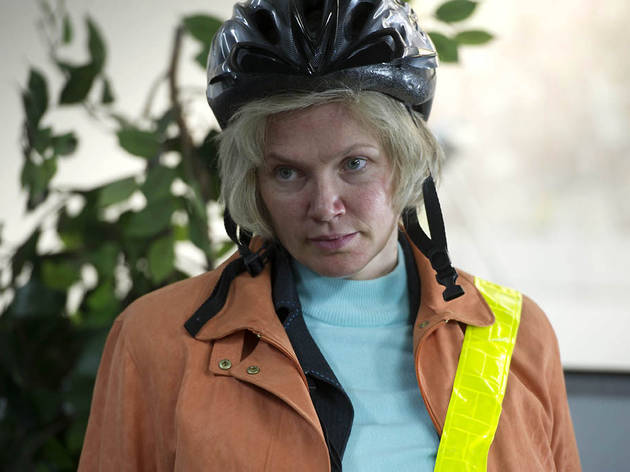 Series one, episodes one and two
Given the success of Sky1's 'Little Crackers' and the broadcaster's reputation for giving its talent a free creative hand, this new series of short comedies comes as no surprise. Both 'Floyd' and 'Patricia' (at 9.15pm) demonstrate the pros and cons of this approach, as good ideas are allowed to drift without a firm editorial hand.

Floyd (Charles Dance) is a retired tour manager living with his son's family and stuck in a weed-induced loop of nostalgia and misplaced rebellion. Dance has a ball in an unfamiliar guise and there are a few chuckles, but also an over-reliance on the classic rock soundtrack to segue between scenes that seldom last longer than 30 seconds.

Later, Jessica Hynes casts herself in a spectacularly unflattering get-up in 'Patricia', the story of a local Tory councillor with fingers in pies, head in clouds and feet in mouth. When a snafu envelops a new housing project, a traffic accident and her uppity new press officer, she's singularly ill-equipped to cope. Again, the laughs are gentle but the series potential is such that we may yet see Floyd and Patricia again.
Sponsored listing
Royal Standard
First established in 1787, the Royal Standard had a modern refurb in 2016 and is now an inviting, family-friend corner pub. The big windows let light stream in to show off the fun graffiti-style artwork on the walls (and ceiling) and industrial-chic decor. Food includes options for meat-lovers, fish-lovers and veggie-lovers, with the likes of barbecued ribs, pan seared tuna and butternut squash and blue cheese strudel propping up the menu. There's also a meal deal for the little 'uns comprising a main and dessert for £7.90.  Drinks include South African, French and Italian wines, as well as cocktails, and beers such as Estrella, Big Wave Golden Ale and Belgian Bavo on tap.
You might also like