Common Ground
Mon March 4, 9-9.30pm, Sky Atlantic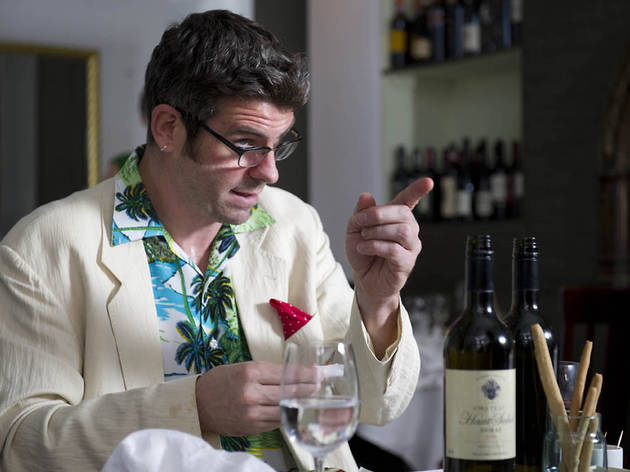 Series one, episode seven
Made by Steve Coogan's Baby Cow stable, 'Common Ground' is a collection of ten 15-minute comedy shorts, each set in a neighbourhood in south London. Having featured Simon Day, Amelia Bullmore, Jessica Hynes and Charles Dance in previous weeks, the series concludes firstly with 'Barry' – based around Alex Lowe's octogenarian little Englander character which he honed by calling in to Iain Lee's LBC programme in the mid-2000s. With his wife having run off with a retired financial advisor, Barry embarks on a bucket list with his grandson.

It may not be earth-shatteringly original, but it's worth it just to hear Barry's view on pink candy floss: 'It's like eating Barbara Cartland's minge.' A (fictional) former member of So Solid Crew takes over a church choir in the far-funnier 'Nell, Ted and Marlon'. It quickly descends into a creepy love triangle (with 'One Foot In the Grave' actress Annette Crosbie occasionally chiming in with some unexpected filth); the humour is sharp, surreal and pleasantly wicked in places.
Sponsored listing
Miki's Paradise
If you're after somewhere to stop for something sweet with a cuppa or a cooling beverage in north London, then consider heading to Holloway Road. There you'll find the light and airy milkshake and juice bar Miki's Paradise, with its cushioned benches and shabby chic decor. The more standard menu options include fruit smoothies, juices, teas and coffees, but the best reason for visiting is Miki's 'freakshakes'. These are jars of milkshake topped with all kinds of treats, including ice cream, pretzels, whole brownie squares, Oreos and ice cream cones. Sweet and savoury crepes are also on offer, as well as croissants and the brownie and shortbread toppers, which you can buy individually.
You might also like