First Time Farmers
Fri Jan 25, 8-9pm, C4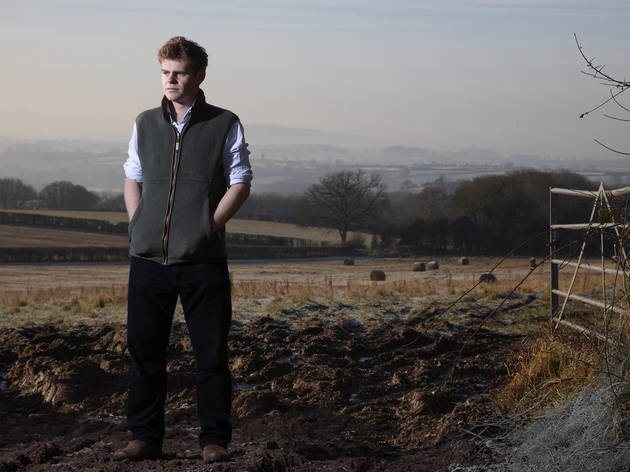 Series one, episode three
A 'Made in Chelsea' for the Borough Market brigade, C4's amiable ramble through the lives of Britain's young farmers introduces us to yet more telegenic soil-tillers facing the Sisyphian challenges offered by modern agriculture. This week we get to meet an 18-year-old cattle farmer who likes the odd pint (favoured nightspot: 'Chicago Rox'); and a ruddy-faced young chap with a combine harvester fetish and a hotline to Prince Charles. Rounding things out are three brooding, warring brothers who look like Fleet Foxes in shit-flecked blue overalls, and who the producers are clearly hoping become a breakout hit with the ladies. All three strands are gently twanged until some form of problem or dilemma wobbles into view, but all are summarily resolved with little-to-no drama. Still, everybody's very affable, and the whole enterprise serves as a welcome reminder that not every twentysomething in Britain harbours Nathan Barley-esque aspirations of becoming a marketing hotshot, a fully-synchronic media node or an advertising 'creative'.
Sponsored listing
Sam & Alberto @ Aveqia
No two dinners at the Chef Table are the same, namely because the intimate experience is catered to ten diners at a time. At Aveqia, in the City, is where the said table can be found, along with chefs Sam and Alberto. The vibe is very much visiting a friend (who happens to be a chef) for dinner and chatting in the kitchen while they cook. Utilising fresh, local produce from the 'sea, land, grain and plant', Sam and Alberto provide a six-course tasting menu, accompanied by an explanation about the sourcing and serving process. There's also a sommelier on hand to advise you on the selection of French, Spanish and Italian wines. Bookings can be made for even numbers between two and ten on Fridays and Saturdays for lunch or dinner.
Venue says: "Still a few more tables for this weekend! New space, New tables, New menu, book your space now!"
You might also like