First Time Farmers
Fri Jan 25, 8-9pm, C4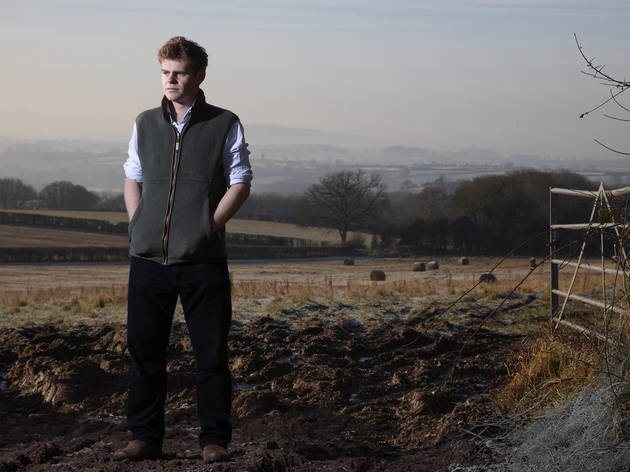 Series one, episode three
A 'Made in Chelsea' for the Borough Market brigade, C4's amiable ramble through the lives of Britain's young farmers introduces us to yet more telegenic soil-tillers facing the Sisyphian challenges offered by modern agriculture. This week we get to meet an 18-year-old cattle farmer who likes the odd pint (favoured nightspot: 'Chicago Rox'); and a ruddy-faced young chap with a combine harvester fetish and a hotline to Prince Charles. Rounding things out are three brooding, warring brothers who look like Fleet Foxes in shit-flecked blue overalls, and who the producers are clearly hoping become a breakout hit with the ladies. All three strands are gently twanged until some form of problem or dilemma wobbles into view, but all are summarily resolved with little-to-no drama. Still, everybody's very affable, and the whole enterprise serves as a welcome reminder that not every twentysomething in Britain harbours Nathan Barley-esque aspirations of becoming a marketing hotshot, a fully-synchronic media node or an advertising 'creative'.
Sponsored listing
The Goodlife Centre
This independent learning space offers a wide range of classes for people who want to learn practical craft skills. Make a lampshade, upholster a footstool or even learn basic plumbing in their workshops, which are taught by skilled craftspeople who leave you with all the skills you need to use your new talent at home.
Venue says: "Join us this weekend for a beginners workshop in DIY, woodwork, furniture restoration, upholstery, sewing or traditional crafts."
You might also like