Funny Business
Sat Feb 23, 10.30-11.30pm, BBC2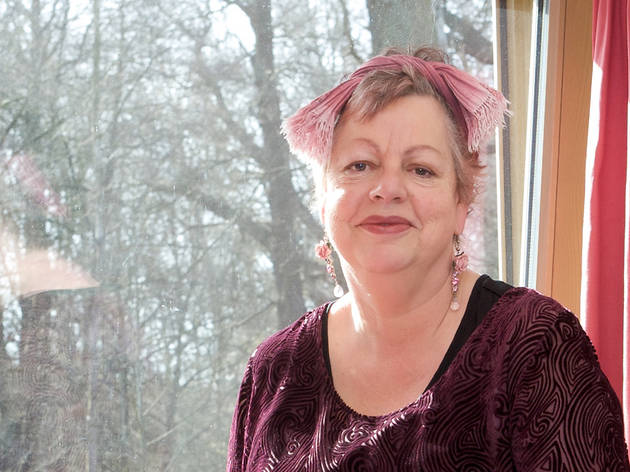 Series one, episode three
'Cruising is the gig to have,' says black American comic Percy Crews 2, 'Cruising, now, is like the new Las Vegas.' No, he's not talking about searching for an anonymous fuck; the third and final episode of BBC2's doc series about the comedy industry focuses on the lives of cruise-ship comedians, and the big bucks they can earn at sea.

Through interviews with old-school entertainers like Nicholas Parsons and Tom O'Connor, we learn what's required to keep the passengers amused, and how being aboard with your audience means you're on stage even when on deck. What's the secret? 'It's getting as old as most of the passengers,' jokes one-man-band performer Bruce Thompson. But the cruise industry has inevitably changed over the last 30 years. Those loyal older passengers still want the safe veterans, but a new younger audience are coming aboard, and that's where Percy Crews 2 comes in, playing edgier, late-night shows on the more party-centric ships.

But we know this goes on, and if we didn't, it's not exactly a huge surprise. Interesting enough, but not the eye-opener we were hoping for.
Sponsored listing
Meraki
Meraki takes the sun-drenched flavours you might find on an island in the Aegean and serves them to businessmen in Fitzrovia. The transition is seamless. Solicitous Mediterranean staff welcomed me at the door of this smart spacious restaurant on Great Titchfield Street,  took my coat and sat me between two sets of suited Americans striking deals. From my little blondewood table I could spy into the gleaming open kitchen and anticipate all the light, Grecian flavours I would soon be consuming in luxury. It felt nice. I started with cold mezze – here, they bring you a platter of dips to choose from on a lovely wooden tray (it's a nice touch). Barrel-aged feta was insanely good, served with chilli pitta crispbreads and sprinkled with a little red 'secret' dust that tasted a bit like dukkah, but more seductively sour. A deconstructed spanakopita was less impressive: basically just creamed spinach with more crispbread. This was an example of a trad dish that shouldn't have been fiddled with. Of the larger plates, the absolute highlight was a salad of young samphire topped with warm manouri cheese and drizzled with lemony butter. Prawn ceviche, too, was wonderfully fresh, but over-salted (other disappointments included some wildly over-battered courgette fritters). Meraki is at its best when it keeps things simple. Like that aged feta dip. I can't stop thinking about that dip.
Venue says: "In Greece Sundays are for family, so honouring this tradition we're now open on Sunday. With special dishes and a kids' menu."