Heads up! We're working hard to be accurate – but these are unusual times, so please always check before heading out.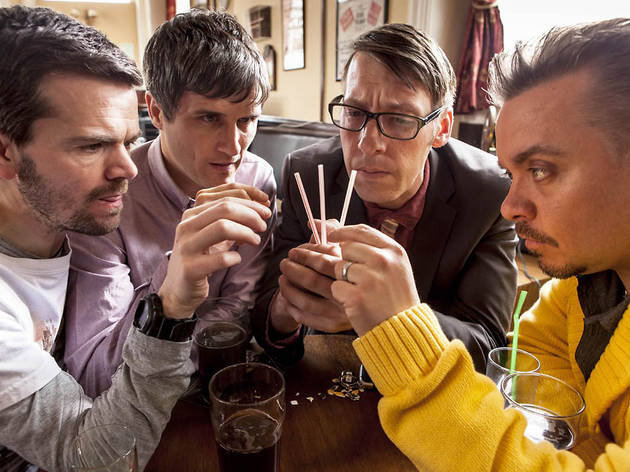 Great Night Out
Fri Jan 18, 9-10pm, ITV1
Series one, episode two
For the first time in two years, Glyn has got a job. It may involve running errands for the local gangster, but the lads have to celebrate this occasion. Cue a saccharine slow-motion shot of the boys laughing and jumping on each other en route to the pub, before hunkering down for a series of cheap gags and bad plans. The plot is paper thin, so you can see each 'twist' coming a mile off. What else could you get by putting a drunkard with a guard dog other than a bite on the bum? And where do meat raffles lead you? To dick jokes, of course. Trying to get your mad boss's wasted girlfriend home safely? Well, that's just asking for trouble. This is humour at its basest, centered in a place where men get mercilessly teased for wearing anything but jeans and T-shirts, the kids are all snide little grifters and the women are either tarts or plain Janes. We can't imagine you'll ever want to go back.