Howard Goodall's Story of Music
Sat Feb 2, 9.30-10.30pm, BBC2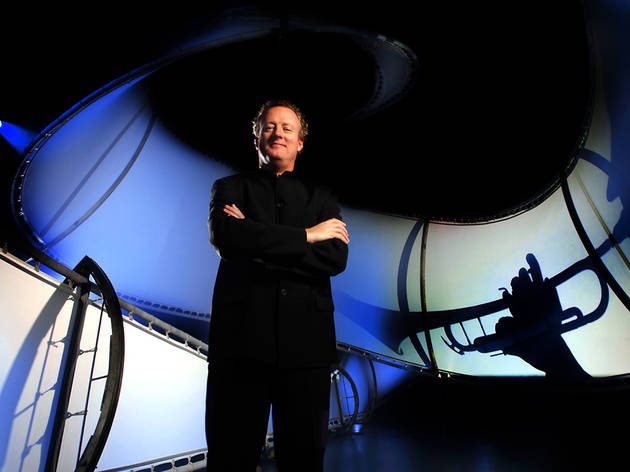 Series one, episode two
The modern violin, the piano, the symphony, the soloist, equal temperament, Bach, Handel, Vivaldi: the century from 1650 to 1750 effectively saw the creation of what we understand today as Western classical music. Covering this in an hour was never going to be easy, and you can sense Goodall champing at the bit to lay the full import of this explosion of harmonic invention on us cloth-eared twits.

Unfortunately, his 'Story of Music' often slips into a kind of faux-naif simplemindedness, as 'popularised' by Alex James in his god-awful 'A to Z of Classic FM Music'. So JS Bach is described as a 'brainbox' while some of his choicer fugues are teased out on a keyboard on a setting surely called 'Blake's 7', which even a prole like me knows is underselling him slightly. So what? you ask. Well, exactly. All music is ill served by TV, but instrumental classical music gets a particularly raw deal, and this could have been a lot more ballsy.
Sponsored listing
Dose Espresso
Dose is a micro-dose, with seating for about a dozen bodies, but it was still a bit of a shock to see it nearly full at 10.30am. The clientele is diverse, ranging through suits, the Clerkenwell cool crowd and staff from nearby St Bart's. Some very tempting food includes imaginative sandwiches, as in organic ciabatta with dry-cured bacon, grilled halloumi and spiced avocado. Sweet things also beckon – the cheesecake is a killer – and there's also own-made muesli and yoghurt fruit compotes. Tea, taken very seriously here, is offered either hot or cold. A cold lemongrass was expertly brewed and had exactly the right (tiny) amount of sugar added. Coffee beans come from Square Mile, but there's a changing selection of guest espresso. On our visit it was a single-estate washed Colombian, which was sensationally good: deep berry flavours and velvety-smooth. Had the crema been a little more sprightly, this would have been a candidate for espresso of the year. A small complaint in the context of a mega-dose of quality.  
Venue says: "Today's guest espresso is 'bonkers', the head barista's actual words! San Pasqual, by Yallah roasters in Cornwall. Get some!"