Howard Goodall's Story of Music
Sat Feb 2, 9.30-10.30pm, BBC2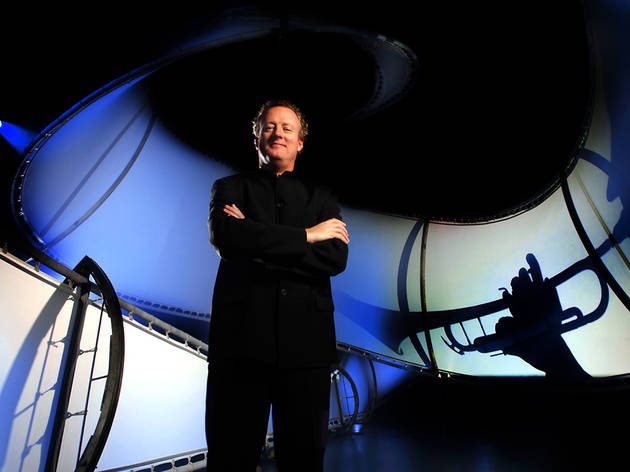 Series one, episode two
The modern violin, the piano, the symphony, the soloist, equal temperament, Bach, Handel, Vivaldi: the century from 1650 to 1750 effectively saw the creation of what we understand today as Western classical music. Covering this in an hour was never going to be easy, and you can sense Goodall champing at the bit to lay the full import of this explosion of harmonic invention on us cloth-eared twits.

Unfortunately, his 'Story of Music' often slips into a kind of faux-naif simplemindedness, as 'popularised' by Alex James in his god-awful 'A to Z of Classic FM Music'. So JS Bach is described as a 'brainbox' while some of his choicer fugues are teased out on a keyboard on a setting surely called 'Blake's 7', which even a prole like me knows is underselling him slightly. So what? you ask. Well, exactly. All music is ill served by TV, but instrumental classical music gets a particularly raw deal, and this could have been a lot more ballsy.
Sponsored listing
Polo 24 Hour Bar
Immediately opposite the main entrance to Liverpool Street station, this 24-hour café tempts all day and all night. It serves classic breakfast and brunches alongside an evening menu focusing on British favourites. The drinks list ranges from Twinings teas and Italian coffees to local craft beers, English ciders, wines from the new world and champagne. Our most recent visit was on a Sunday morning. The seating on the first floor can be cramped; avoid the corridor perches if you can, as this can feel like dining on a crowded commuter train as customers and waiting staff jostle by. Our breakfasts took a while to arrive, and although the chef might not be a finalist for MasterChef, the meal the job: filling, and competently made. The quality of the maple syrup and the hollandaise sauce could have been a little less like catering pack fare, but with dishes costing under a tenner, you can hardly expect Gregg Wallace and John Torode to be regulating the ingredient quality. Polo is a fast turnaround caff that should set you up for the day ahead, at whatever time of day you're dropping by.  
Venue says: "Serving alcohol 24 hours a day, seven days a week, this round-the-clock dining and drinking spot delivers classic and kooky culinary combos."