Murder on the Victorian Railway
Thu Feb 21, 9-10pm, BBC2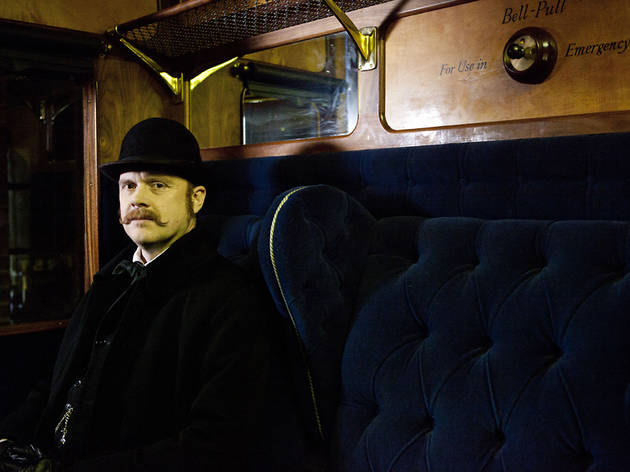 The morning commute instils murderous feelings in us all from time to time. But if you were to act on your impulse, you'd be joining an inglorious tradition dating back to 1864, when banker and pillar of society Thomas Briggs was thrown to his death at Hackney Wick on the North London Line, and became the first murder victim on Britain's railways. Amid swirling anti-German sentiment and unreliable evidence, an impoverished German tailor was hanged for the deed. Christopher Durlacher's docudrama (based on Kate Colquhoun's book, 'Mr Briggs' Hat') employs news reports, court transcripts and contemporary accounts to piece the case together.

The details are compelling, but wider issues are only sketchily addressed and with no great insight: the expanding railway network was a cause of excitement and fear; the popular press was booming; the wealth divide was gigantic. Who knew? But at least the parade of unknowns playing parts including the police inspector, the cabbie and the prostitute avoid the worst excesses of hammy silliness all too common in such films. 'The Suspicions of Mr Whicher' covered similar ground to greater effect (and, in fairness, on a far bigger budget), but this is still a sound if inessential slice of the capital's social history.
Sponsored listing
Lady Chastity's Reserve, Hackney
This marvellously silly immersive team puzzle (a sort of cross between an escape game and the 'Mumsy' challenge in 'The Crystal Maze') has already spooked and amused many a team at its original venue in Battersea, but will now be challenging the people of Hackney from a dark corner of the People's Park Tavern.  It's from the Handmade Mysteries team that does this kind of thing at venues across London. They know what they're doing. Expect plenty of surreal slants to challenges that can be pretty, well, challenging, and don't be surprised to be surprised either - we're told the immersive elements can be pretty interesting.  They promise to let you out - or help you out - if you get really stuck but still, it might be best to bring some brains and leave your dumbass friends out of it. 
Venue says: "Venture through an hour of hilarious clue-solving as you and your team attempt to win Chastity's fabled aphrodisiac wine."