Storyville: Expedition to the End of the World
Mon Feb 11, 10-11pm, BBC4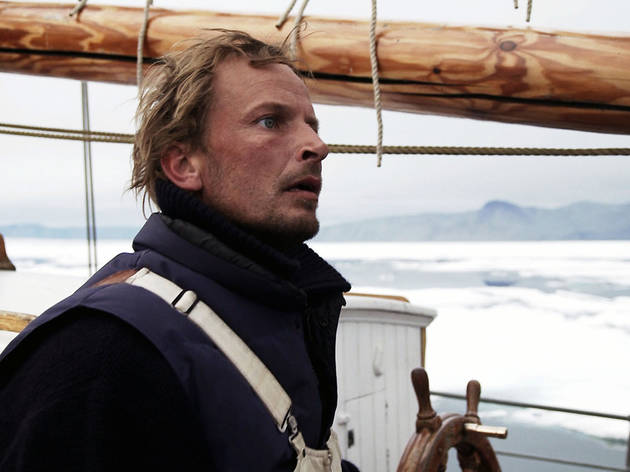 Veering from sublime wonder to slapstick idiocy, sometimes in the same shot, Daniel Dencik's remarkable documentary offers yet another reason to say 'Tak' to Danish television. Dencik tags along as a team of scientists and artists venture to north-east Greenland on a three-mast schooner to observe the impact of melting ice on the landscape and its occupants.

For all the occasional pratfalls (a near-disastrous tumble on the ice, confusing the carcass of a musk ox for a polar bear), their mission is deadly serious, exposing both the realities of climate change and how art and science – equally important, in their very different ways – can work together for the common good. The photography is frequently astounding and their observations by turns bathetic and profound. For polar antics on the other side of the world, there's also 'Penguin: Spy in the Huddle' at 9pm on BBC1.
Sponsored listing
The Ship
This traditional boozer on Hart Street, close to Fenchurch Street, looks like it's fighting a one-pub battle against the City, its characterful sliver of a facade squeezed but resolute between two modern buildings. The decor inside sticks to the outside's traditional look. True to the feel of the place, it's mostly about the booze, with beer a particular focus. Expect a regularly changing list of cask ales, with more by the bottle. A short wine list includes bottles from France, Chile, Italy, Australia, South Africa and Argentina, with most available by the glass. The main food menu draws influence from across the globe too, with dishes ranging from Welsh rarebit and ham, egg and chips to shredded duck wraps, vegetable spring rolls and chilli con carne. A range of burgers do brisk business, with beef alongside lamb, cajun chicken, cod and a veggie option made with chickpeas, mixed beans, aubergine and couscous.
Venue says: "Come and try our new menu with a fantastic two main courses for £20 offer! Available Monday to Wednesday lunchtimes."