Underemployed
Wed Feb 13, 9-10pm, MTV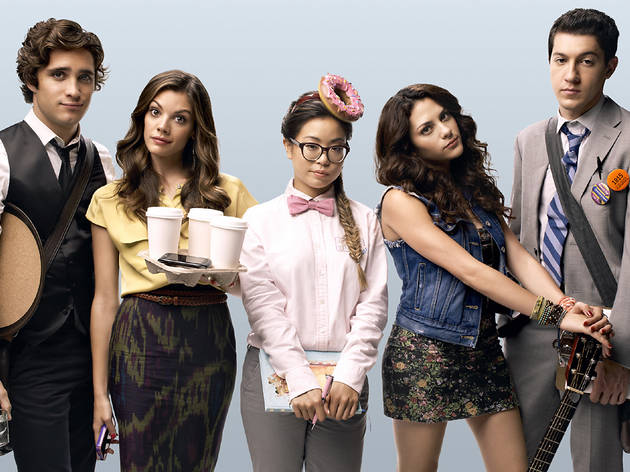 Series one, episode one
More drama than comedy, but still not enough of either, 'Underemployed' focuses on the travails of five young American graduates who've all failed to achieve their dreams. Whether it's being the face of Calvin Klein, writing a successful novel or making it big in the music industry, their ridiculously optimistic ambitions are all thwarted.

While the subject matter feels relevant and zeitgeist-y, the execution leaves a lot to be desired, not least due to the show's huge personality vacuum. The generic, good-looking characters are essentially interchangeable, unless of course you include being pregnant as a personality trait.

Despite what 'Underemployed' would like you to believe, there's no real tension at the show's heart, while the jokes are weak and thin on the ground. Glitzy and idealistic it may be; gripping and funny it certainly isn't.
Sponsored listing
Mercante
Hotel restaurants don't always scream character, but this laid-back Italian in the Sheraton on Piccadilly almost makes you forget you're within stumbling distance of a few hundred quietly buzzing minibars. Sitting somewhere between upscale deli-café and full-on restaurant, Mercante has a punchy, concise menu, allowing you to choose whether to snack or stuff yourself silly. Dive straight in to large helpings of rib of beef and rabbit, or graze on smaller plates like I did. The young staff are lively and helpful: clearly passionate about food. My waiter had even made the house limoncello himself, which was exciting to hear but came with a downside. Call me naïve, but when a waiter offers you a limoncello 'to try', wouldn't you expect it to be free? Not here – our 'yes' meant £10 being added to our bill. Suddenly it felt like I was very much in a hotel – the sort that charges for wi-fi and punishes you for drinking over-priced mineral water in the middle of the night. It was a silly mistake, but it left a very un-limoncello sour taste in the mouth after an otherwise fun meal.
You might also like