999: What's Your Emergency?
Mon Oct 7, 9-10pm, C4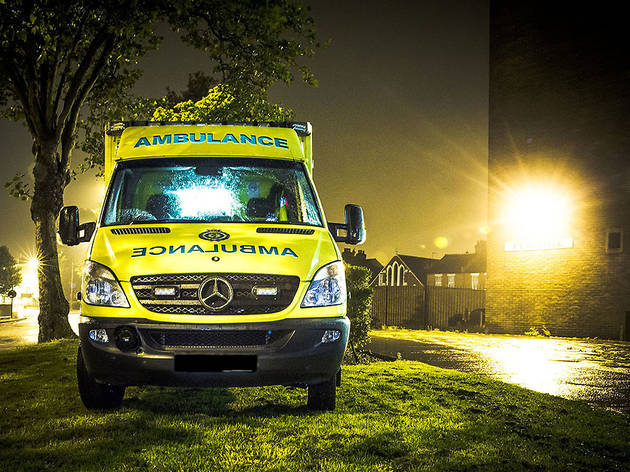 Series two, episode one
Ambulance paramedics are no longer issued with anti-stab vests as standard. This means that when they're called to stabbings, they have to hang back until the police arrive. 'It's because of government cuts,' states one paramedic. 'I shouldn't say that, should I?' On the contrary, preach on sister. We need to know these things.

It's moments of illuminating frankness such as this that save this second-series opener from being just another lazy, formatted wallow in dysfunction. These calm, kindly and compassionate public servants are full of wisdom acquired the hard way: by patching up the victims of violence, pumping the stomachs of the drunk and despairing, and placating the desperate and angry. The cases they attend here – from postcode turf wars, to a sad teenage girl who has drunk bleach – are grim affairs. But the film itself isn't. Indeed, it's reassuring to know that – at our worst moments – we're in such good hands.

In our rush to poke holes in the NHS, we forget about people like these, continuing to do their best with what they've got and getting precious little appreciation in return.
Sponsored listing
Macellaio RC Union Street
Macellaio RC bills the third of its meaty Italian eateries as a 'lovingly hand-crafted dining theatre, in-house butchery and open air Ligurian bakery'. If that doesn't make you want to hot-foot it to Southwark to find out more (or Google 'Liguria', at least), I don't know what will. In truth, the thrilling description pips the place itself. We were seated on a long table with a dropped walkway down the middle, along which the wait staff shuffle to a pulsating soundtrack, like models pacing a catwalk. Theatrical? Perhaps. But really it just created a disjointed dynamic between diners who either had to shout across the aisle to chat or twist awkwardly to speak to the person next door. The cooking was more of a hit. A starter of steak tartare was silky smooth, and a crisp, Stracchino-cheese-filled focaccia was nicely gooey. And the glistening beef rib we had for our main course, prepared by a butcher in a red leather apron on a raised counter at the head of the table, was supple and soft and totally sublime, though we could easily have eaten another half again. Focus on the food and Macellaio RC is enjoyable enough. Beyond that, it doesn't quite deliver on the promised drama.
Venue says: "Italian restaurant, butchery and bakery. Lunch: pissa, pasta or focaccia and a drink, £6.99."
You might also like