Alice Walker: Beauty in Truth
Sun Jul 7, 9-10pm, BBC4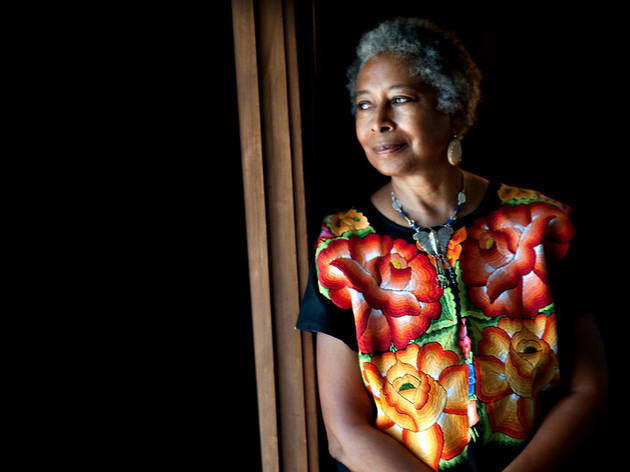 Regardless of how you feel about her writing, Alice Walker's story is a remarkable and telling slice of twentieth century Americana. Born into southern poverty and racism, she was the beneficiary of a mother who tigerishly defended her daughter's right to an education. Walker saw a way out of her family's difficult circumstances via the written word; inevitably her gift led her towards both feminism and the civil rights movement.

But even within what must have seemed likely to be potentially sympathetic environs, Walker didn't quite fit in; usually the sign of a truly unique figure. Her marriage to a white man attracted opprobrium on both sides of the racial divide and her bisexuality didn't help either. The ultimate impression left by Pratibha Parmar's eloquent film is of a courageous life full of risk but full of joy too.

Sponsored listing
Small & Beautiful
This Kilburn High Road restaurant and bar is certainly small - whether you think it beautiful depends on your view of dining rooms with an informal hint of the Med about them. Chairs hanging from the skylight, a colourful ceiling print and a copy of Botticelli's Birth of Venus give things an intriguing bit of quirk.  There's an Italian slant to the food menu, though cuisines from elsewhere are an influence too. Expect an offer ranging from antipasto misto, tricolore salads and spaghetti carbonara to fish cakes with coriander, spring onions and a sweet chilli sauce, pork schnitzel and 'puffy duck' - a dish of roast duck with leek honey and mixed herbs wrapped in puff pastry and served with a Grand Marnier sauce.  A keenly priced wine list features a good selection by the glass - kicking off with house red or white at £3.45. The list focuses on the old world, though bottles from South Africa, Australia, Chile and even Brazil also feature.  Keep an eye out for live music on occasion, too. 
Venue says: "Serving Italian and European classics. Any pizza with a glass of house white or red wine, £8.95."