American Horrorshow: Coven
Tue Oct 29, 10-11pm, Fox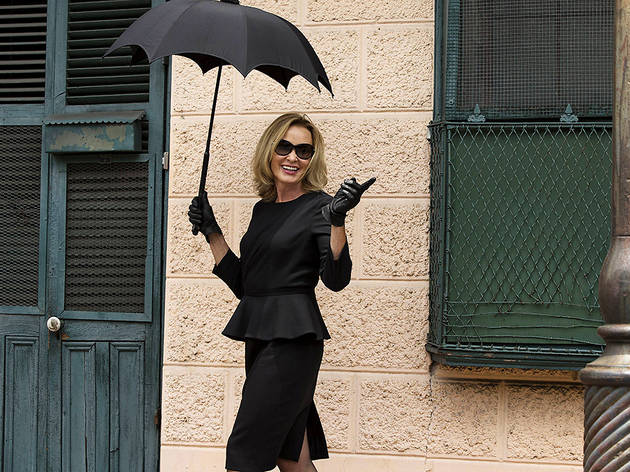 Series three, episode one
Mutilation. Beatings. Gang rape. When a woman mounts a man in a coma towards the end of tonight's season three opener, it's tempting to believe that 'American Horrorshow's' carefully judged provcations-cum-degradations can aim no lower. Students of previous series may wish to withhold judgement, however, as we join many of the regular 'AHS' cast (Jessica Lange, Sarah Paulson, Dennis O'Hare) in new guises and a new location.

Taissa Farmiga is our route into the story: after discovering her strange abilities when she loses her virginity, she is sent to a New Orleans coven disguised, not very subtly, as a finishing school. Mother and daughter Lange and Paulson are locked in dispute over the future of the school: Lange is keen to go on the offensive, Paulson favours hiding in plain sight. The girls themselves, meanwhile, amuse themselves by practising their skills (telekineses, pain transference) on each other or on odious frat boys, and flashbacks to the 1830s begin to unravel a rivalry between a serial killer vivisectionist (Kathy Bates) and voodoo queen (Angela Bassett).

Ryan Murphy and Brad Falchuk, creators of 'AHS' (and, remarkably, 'Glee'), look like they've done it again: remixed stock horror tropes in innovative new ways while paying tribute to past masters. Creepy, camp and gleefully sordid.