Ancient Greece: the Greatest Show on Earth
Tue Aug 27, 9-10pm, BBC4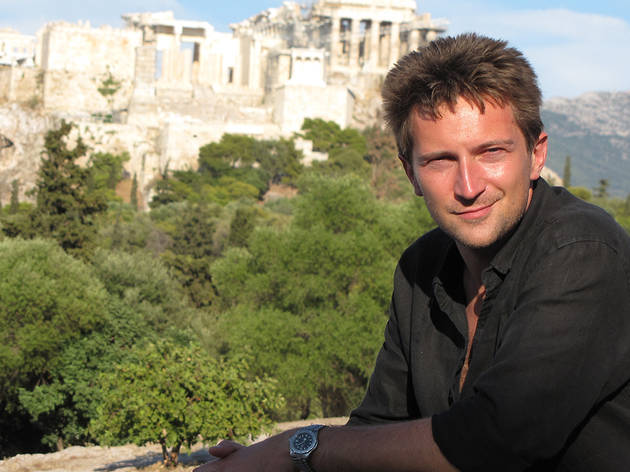 Episode one
The modern age owes an enormous amount to the ancient world – for one thing, without it, how would BBC2 and BBC4 fill their schedules? But the twin inventions of democracy and drama are among Greece's most significant bequests, as easy-on-the-eye boffin Michael Scott explains in this three-part series.

Beginning with the founding fathers of theatrical drama, Aeschylus, Sophocles (how proud he must be of his 'Apprentice'-starring descendant, Michael) and Euripides, Scott weaves an enthralling tale of a fledgling political concept being fostered and held to account by the popular art of the day. Through comedies, tragedies and historical narratives, these three laid the groundwork for future dramatists both in the themes they tackled and manner in which their work was staged.

Neatly animated synopses of the plays under discussion mix things up, while Scott's lightly worn knowledge establishes this as a very engaging opener.
Sponsored listing
Senor Ceviche Charlotte Street
Señor Ceviche has struck gold with the location of this, its second branch. Set in a lovely townhouse on Fitzrovia's Charlotte Street, there's a little terrace out front, but the best seats are actually inside, up the stairs. Here, plants drape exotically down the walls and diners sit at green marble tables looking out over the rest of the restaurant. Drink more than two pisco sours and you could almost kid yourself you're in Peru. Ceviche – raw fish cured in citrus juice – is the speciality (obvs), and the best here is the signature 'Señor Ceviche'. Sea bass and octopus marinated in creamy, spicy tiger's milk; the fish itself was delicate, infused with notes of tangy citrus, chilli and sweet red onion that unfurled and rolled deliciously across the tongue with every bite. Also excellent was lamb rump served in hunks so sticky and plump they looked like slabs of chocolate. Now, for the low points. Barbecued artichoke came too hard and quinoa salad was too dry, but most disappointing of all was a waiter who kept trying to strong-arm us into buying more drinks. The setting and the ceviche made up for it, though. I've gone back twice.
Venue says: "Join Señor for free-flowing peach bellinis, Peruvian BBQ, unlimited ceviche and many more delights every Saturday, 11am-3pm."
You might also like