Ancient Greece: the Greatest Show on Earth
Tue Aug 27, 9-10pm, BBC4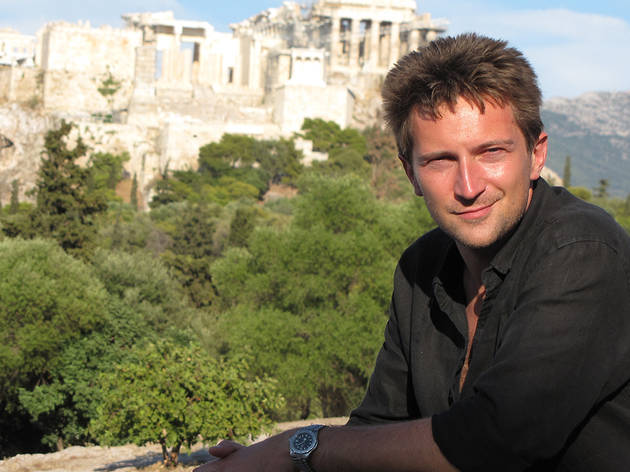 Episode one
The modern age owes an enormous amount to the ancient world – for one thing, without it, how would BBC2 and BBC4 fill their schedules? But the twin inventions of democracy and drama are among Greece's most significant bequests, as easy-on-the-eye boffin Michael Scott explains in this three-part series.

Beginning with the founding fathers of theatrical drama, Aeschylus, Sophocles (how proud he must be of his 'Apprentice'-starring descendant, Michael) and Euripides, Scott weaves an enthralling tale of a fledgling political concept being fostered and held to account by the popular art of the day. Through comedies, tragedies and historical narratives, these three laid the groundwork for future dramatists both in the themes they tackled and manner in which their work was staged.

Neatly animated synopses of the plays under discussion mix things up, while Scott's lightly worn knowledge establishes this as a very engaging opener.
Sponsored listing
House of Vans
Taking over what used to be the Old Vic Tunnels, the House of Vans has turned the space below Waterloo station into a hot new destination for skateboarders, and promises a variety of diversions that will also appeal to those with no particular ambition to execute a credible 360 flip. The underground venue is sister to House of Vans Brooklyn where tickets for the free, all-ages summer concerts go like hot baked goods. The London branch also boasts a live music stage, as well as two tunnels' worth of purpose-built skate park and an art gallery that will open with 'Scissors & Glue', an exhibition documenting the brief history of zines (till September 20). There's a café, bars and cinema space and a regular programme of talks and workshops is planned. Skate sessions are free and open to all ages (there are lessons with The Skateboad School on Saturday mornings) but to be sure of entry book in advance on the House of Vans website where you'll also find updates on upcoming gigs.