Arne Dahl
Sat Apr 20, 9-10.30pm, BBC4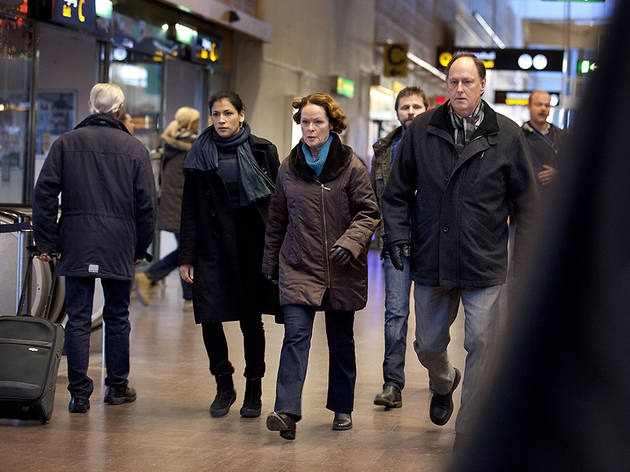 Series one, episode three
This latest Saturday night crimefest might be superficially comparable to the likes of 'The Killing' and 'The Bridge'. But actually, its own distinct identity is becoming clearer. 'Arne Dahl' is very much an ensemble piece and, as such, likely to be a grower – we'll care more about this posse of cops once their individual quirks become apparent.

Tonight, in part one of two-parter 'Bad Blood', they're on the trail of an American serial killer who has managed to sneak into Sweden. He's prolific and brutal – his modus operandi involves the judicious use of a pair of specially made pliers. But all the while, the team have their own worries – Hjelm's wayward son, Norlander's loneliness and Kerstin's concerns about the job's toll on her soul all crop up tonight. And look out for another small-hours visit from the enigmatic Persian cleaner who, it seems, appears only to Gunnar. Early days, but this dark, complex show already has plenty to recommend it.
Sponsored listing
Icon Balcony Bar
The Icon Balcony Bar is part of the Casino at the Empire complex. The candlelit cocktail lounge, with a balcony overlooking Leicester Square, is decorated in a style reminiscent of a French boudoir, with chandeliers, antique wallpaper, exposed brickwork and opulent crimson furnishings. The bar has an eclectic drinks list including boutique beers from around the world, plus a decent wine selection. Classic cocktails also feature – think black russians, mojitos, cosmopolitans, Champagne cocktails and old fashioneds.