Banshee
Mon May 6, 10.15-11.25pm, Sky Atlantic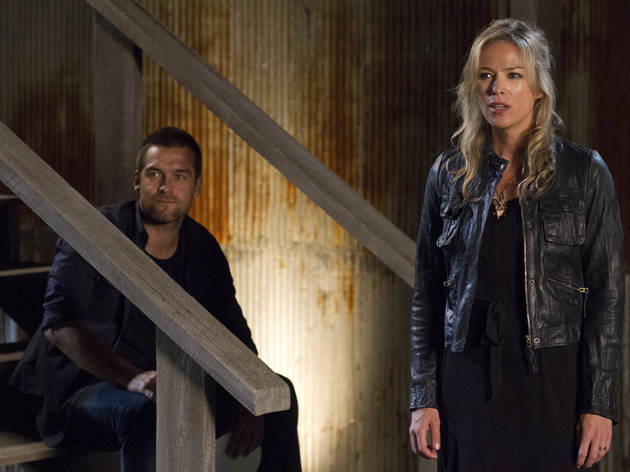 Series one, episode two
There's more than a touch of 'Justified' about 'Banshee' – a troubled outsider taking over law and order in a hostile backwater – but it possesses nothing like that show's thick atmosphere or sense of place, and sorely lacks a character worth rooting for. Nor does 'Banshee' seems certain whether to go batshit crazy (like exec-producer Alan Ball's 'True Blood') or keep things grounded in the manner of a traditional procedural, making it a weirdly schizophrenic show to watch.

But it's diverting enough, as crook-turned lawman Lucas Hood tries to exert control over the town of Banshee by force. Which tonight means breaking up a rave, facing down colleagues and restoring contact with his reluctant former partner-in-crime Carrie. It's proficiently put together, and it's hard to entirely take against a series with an evil Amish kingpin at its rotten heart, but this is underwhelming so far.
Sponsored listing
bbar
Beside but not attached to the Rubens Hotel, the Bbar exudes cultured Africana: black-and-white photographs of elephants and big cats, leopard-spotted lampshades, South African wines on the hundred-strong, categorised-by-taste wine list. Some of the cocktails also have a springbok in their step, if in name alone: take, for instance, the Cape Town (Sazerac rye, Lillet Blanc, blue curação and bitters), named in honour of South Africa but otherwise bearing no trace of it. The 40-plus cocktails are mostly fuelled by quality spirits, with Hendrick's gin combined with rosewater and lychees in an appealing rose petal martini. Although the bottled beers also bear African labels (Namibian Windhoek), the food is international: burgers on naan bread, chicken liver pâté with melba toast and the like. The clientele are typical of the neighbourhood.
Venue says: "Visit Bbar for the best South African restaurant and bar in Victoria. Pre-theatre menus available daily noon-3pm and 5pm–7pm. Book now!"
You might also like