Banshee
Mon May 6, 10.15-11.25pm, Sky Atlantic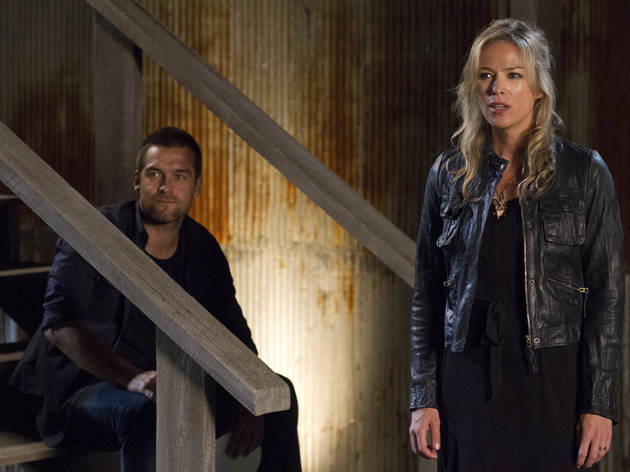 Series one, episode two
There's more than a touch of 'Justified' about 'Banshee' – a troubled outsider taking over law and order in a hostile backwater – but it possesses nothing like that show's thick atmosphere or sense of place, and sorely lacks a character worth rooting for. Nor does 'Banshee' seems certain whether to go batshit crazy (like exec-producer Alan Ball's 'True Blood') or keep things grounded in the manner of a traditional procedural, making it a weirdly schizophrenic show to watch.

But it's diverting enough, as crook-turned lawman Lucas Hood tries to exert control over the town of Banshee by force. Which tonight means breaking up a rave, facing down colleagues and restoring contact with his reluctant former partner-in-crime Carrie. It's proficiently put together, and it's hard to entirely take against a series with an evil Amish kingpin at its rotten heart, but this is underwhelming so far.
Sponsored listing
Noak SE4
This Brockley restaurant is from a Brockley local, who was keen to give the area a proper neighbourhood restaurant. It's open from breakfast right through to dinner, from Wednesday to Sunday. Diners are invited to 'build their own' breakfast plate, with smashed avocado, roast tomatoes, eggs any way, grilled halloumi, cheddar, grilled bacon, house smoked salmon and grilled chorizo on offer. All come with sourdough toast. Brunch and lunch options include lentil ragu, garlic-baked mussels and an 'open' bacon sandwich with cheddar rocket and chilli jam. A short evening menu features seared scallops with fennel, chicken liver parfait, beetroot ravioli with spinach puree, pork neck with garlic mash, kale and kohlrabi and calf's liver with polenta, confit onion, roast tomato and sage. 
You might also like