Bill Bailey's Jungle Hero
Sun Apr 21, 8-9pm, BBC2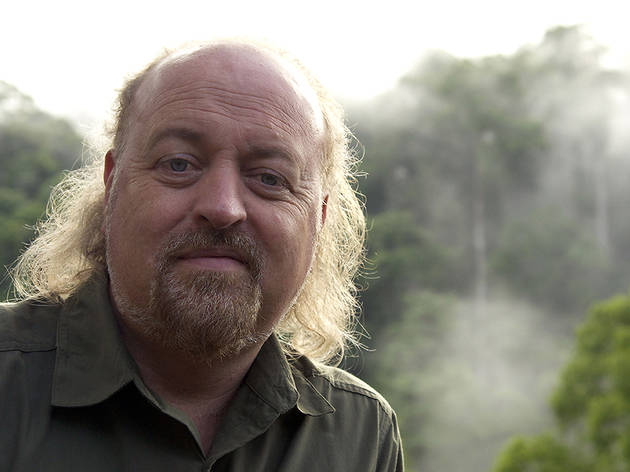 Episode one
So who might this jungle hero be? Goldie? Ed Rush? General Levy? Nope. It's Victorian naturalist Alfred Russel Wallace, the Pete Best of evolutionary theory. Charles Darwin, with his influential but, as it turns out derivative 'On the Origin of Species', got all the glory. But Bill Bailey's keen to celebrate this intrepid scientist who, while Darwin was swanning around the Galapagos islands, was going native in the jungles of Borneo, gorging himself on the stinky durian plant, being driven to distraction by the natives' music and collecting thousands and thousands of insects.

Bailey makes the trip too, in considerably more comfort, one imagines. But still, he throws himself into the assignment with great enthusiasm; a dilettante, but a mightily enthusiastic and likeable one. Maybe he can finally secure Wallace the recognition he clearly deserves.

Sponsored listing
ClueTrace
One of London's many escape games on offer, following the same sort of vibe: there's a theme, you form a team and use your mind to get out of a locked room. At this east London game a group (minimum two, max five) of you are invited into the mind of a 'white collar criminal' to search his thoughts for a secret code. It sounds a little 'Black Mirror' esque, but hopefully you'll do better than John Ham and won't get trapped. Within 60 minutes participants will be faced with puzzles, challenges and mysteries, which all need to be solved in order to escape in time.