Borgen
Sat Dec 7, 9-11pm, BBC4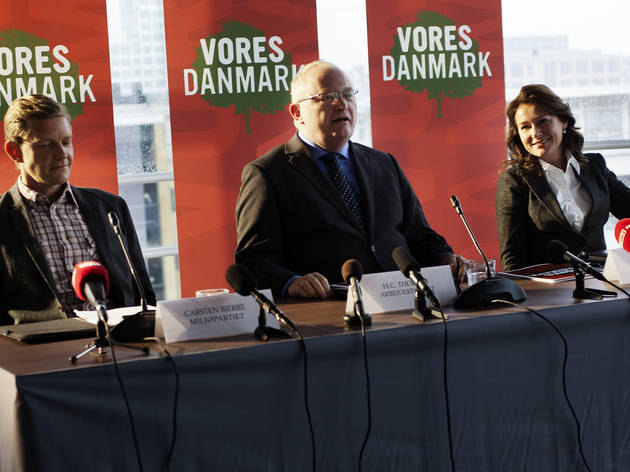 Series three, episode seven
After six hours of build-up, 'Borgen' explodes into glorious life when Lars Hesselboe makes an announcement that puts everything up for grabs. Birgitte's condition and Torben's desperation are set on a collision course, with both duly courting triumph and catastrophe. The distillation of the political and the personal becomes permanent as bunk-ups become more frequent, more frantic and ever more ill-advised. And a traitor emerges in the ranks of the New Democrats.

This latter development strikes the only false note in an otherwise impeccably plotted and paced double bill, with all the set pieces, pantomime villains and heroic self-sacrifice you could wish for. After two hours of cringing, cheering and gasping and the conclusion next Saturday, a week in politics will never have seemed so long.

Sponsored listing
Condesa
It's always a good sign when the waitress insists you start your night with a sherry. This little tapas joint off Covent Garden has dark wooden tables for two opposite the bar, and larger tables lining the wall at the back. The menu is small but varied. Pick up citrusy pulled pork quesadillas or spicy chicken chipotle bocadillo sandwiches for lunch, or come for dinner specials that change weekly and, of course, a glass of sherry. Condesa takes its tapas inspiration from across Spain and Latin America, so you might find unexpected dishes on the menu, such as the little pan of grilled provolone cheese – a typical Argentinian tapa. It's not good for your cholesterol levels, but it spreads so easily over fresh bread, your doctor would surely understand. Pork cheeks were succulent, with strands of meat falling into a puréed carrot sauce; however, seasoning was timidly applied. Mole tacos had a dense, meaty filling wrapped in the softest of corn tortillas. We loved the half carafes of wine too, as they provide a convivial way to graze across the menu and pair wine accordingly.  
Venue says: "New exciting specials on our menu. Plus we're preparing paella for lunch."
You might also like