Chasing Ice
Sat Apr 20, 8-9.30pm, National Geographic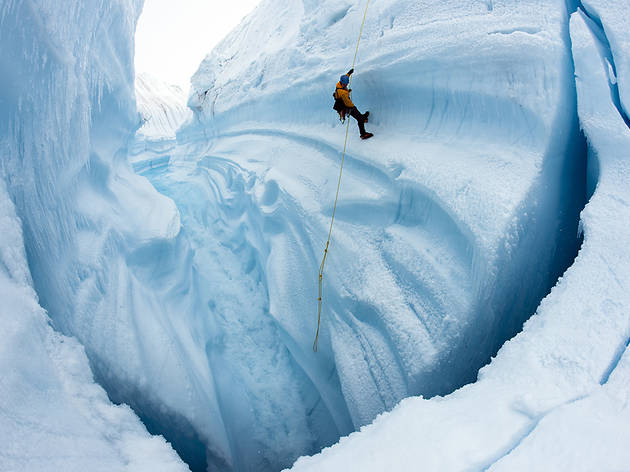 Over repeated visits to northern climes, he could see for himself that these long-lived ice-sheets were shrinking, but he realised the only way to quantify their decline was to record it over a period of time. Jeff Orlowski's otherwise unassuming documentary takes the viewer on that journey too, as frozen cameras and Balog's wrecked knee-joints provide modest nuggets of drama before the film's raison d'être: staggering images of massive glaciers in Alaska and Greenland melting away before our eyes like ice-creams on a hot pavement.

Still an eco-sceptic? Clap your eyes on this lot. Awe-inspiring, terrifying, transcendently beautiful, and absolutely weighted with significance for the future of the planet. The term 'game changer' barely does the film justice.
Sponsored listing
Bistro Aix
This French bistro has been serving Crouch Enders since 2002. It's owned and run by the chef, Lynne Sanders, who has been running it since its inception. There's a classic bistro look to the dining room, and the garden features a trompe-l'œil mural. Dishes range from small plates of seared chicken livers with red wine sauce and garlic toasts to steak tartare, escargots, pan seared foie gras, duck leg confit and calves liver with devils on horseback, a red wine jus, onion marmalade and potato purée. Desserts include fresh fruit millefeuille, crème brulée and apple tarte-tatin flambéed with calvados.  The wine list is almost exclusively from small French producers, biodynamic and organic. 
You might also like