Children in Need 2013
Fri Nov 15, 7.30-10pm & 10.35pm-2am BBC1; 10-10.35pm BBC2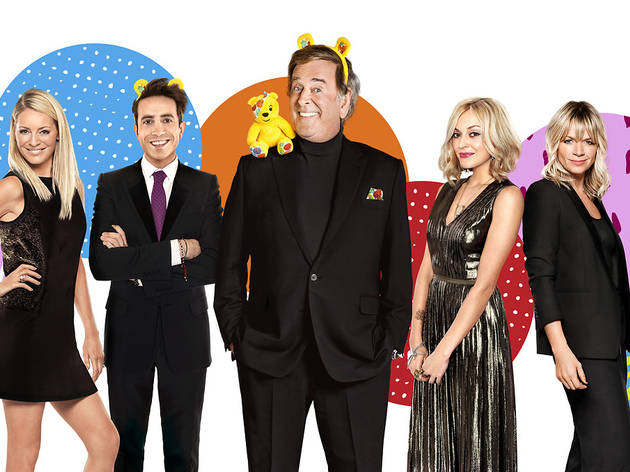 Extracts from 'Matilda', hits from JLS and a 'Doctor Who' teaser from 7.30pm. Torvill v Dean in a 'Strictly' face-off (8pm). One Direction, Gary Barlow and Frank Skinner from 8.30pm. Hoofing from Albert Square and the 'Call the Midwife' team, from 9pm, plus Harry Hill reinventing a 1980s pop classic. More music (including Tinie Tempah and more One Direction) from 10pm on BBC2.
Catherine Tate on 'Holby City' from 10.35pm back on BBC1. Busted, McFly and 'What Does the Fox Say?' from 11pm. 'Spamalot', Dido and J-bloody-LS v McFly from 11.30pm. But don't go to sleep at midnight! Otherwise you risk missing Wet Wet Wet singing You Know What, the cast of 'The Commitments' and 'a comedy lip-sync duel' between Russell Kane and Greg James.
A suitably bathetic note on which to end proceedings, you might think. And you'd be right. Our advice, as ever, remains the same. Head to
the CIN website
, give generously, then go to the pub.