Count Arthur Strong
Mon Jul 15, 8.30-9pm, BBC2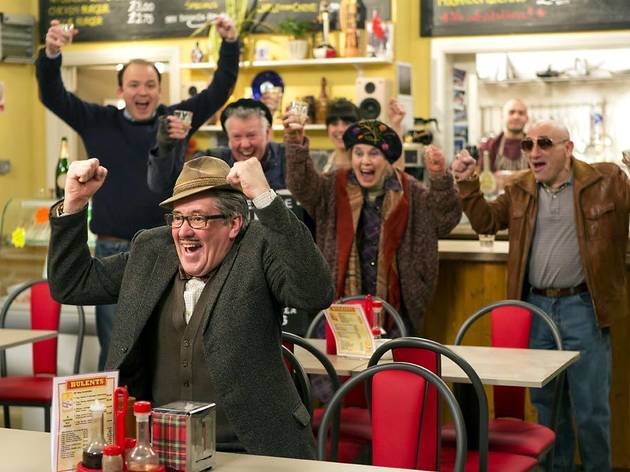 Series one, episode two
You can see why 'Count Arthur Strong' has been granted a second series already. The Graham Linehan factor. The evidently tight budget, smartly expended. And an edge that tends to be missing from pre-watershed sitcoms. It remains a slippery beast, at once anachronistic (Arthur's body induces nausea at a life-drawing class) and forward-thinking (Arthur is introduced to the internet, with disastrous results).

Steve Delaney's word-mangling, monologue-dispensing throwback might have struggled to sustain a TV sitcom alone, but stalwart support from Rory Kinnear (as Michael), among others, adds essential layers to the comedy. And a superbly sustained gag about Michael's inadvertent racism keeps the chuckles bubbling along, climaxing in a Jack the Ripper tour by ice-cream van that defies easy explanation by a humble TV reviewer. Odd, but undeniably likeable.
Sponsored listing
Lady Chastity's Reserve, Hackney
This marvellously silly immersive team puzzle (a sort of cross between an escape game and the 'Mumsy' challenge in 'The Crystal Maze') has already spooked and amused many a team at its original venue in Battersea, but will now be challenging the people of Hackney from a dark corner of the People's Park Tavern.  It's from the Handmade Mysteries team that does this kind of thing at venues across London. They know what they're doing. Expect plenty of surreal slants to challenges that can be pretty, well, challenging, and don't be surprised to be surprised either - we're told the immersive elements can be pretty interesting.  They promise to let you out - or help you out - if you get really stuck but still, it might be best to bring some brains and leave your dumbass friends out of it. 
Venue says: "Venture through an hour of hilarious clue-solving as you and your team attempt to win Chastity's fabled aphrodisiac wine."
You might also like