Da Vinci's Demons
Fri Apr 26, 10-11.10pm, Fox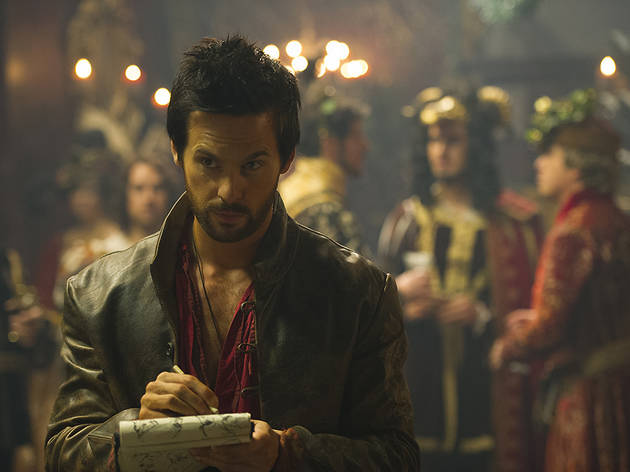 Series one, episode two
It's hard to believe, we know. But back in the day, the Catholic Church wasn't quite the model of restraint and probity that we recognise today. Tonight, young Leonardo learns that the hard way as the Pope's dastardly nephew Girolamo Riario turns up in Florence and starts to try out his various instruments of torture. But surely he won't be able to outwit Leo, portrayed here as shagger, warrior, inventor, detective, artist and wit par excellence.

Much of 'Da Vinci's Demons' – the 'Janet and John'-level symbolism, the clunkily colloquial script, the pantomime action sequences – is utterly ridiculous. Its role model was presumably 'Rome' – period gravitas plus seethingly grubby sex and brilliantly gory ultraviolence equals primetime paydirt. In reality, it just about surpasses 'The Tudors' – but it's damnably watchable, all the same.
Sponsored listing
L'Anima Café
When one of the smartest Italian restaurants in the Square Mile decides to do a casual spin-off, it doesn't mean you can show up in your flip-flops or bring the kids. So don't let the rustic harvest festival-esque display or cute table bouquets of herbs and fruit fool you either. L'Anima's little sister might have a softer look and more relaxed menu than the white and chrome flagship, but it's every bit as City slick.Located just one street away from chef Francesco Mazzei's original restaurant, this expansive, glass-fronted spot boasts more than just a 'less formal' eatery. There's also a bar with all-day dining to soak up those after-work drinks or cheeky afternoon pints, and a deli is packed with take-away Italian salads, pizza by the slice and sweet snacks for lunching office workers.Soon after we sat down a welcome trolley arrived. It was loaded with excellent own-made breads ranging from cheesy grissini to swirls of 'nduja (a spreadable, spicy Calabrian 'sausage') plus dips such as roasted aubergine, and an anchovy and tomato version of the ancient Roman fermented fish sauce, garum. There's no such thing as a free breadstick in the City, though, as this costs £3.75 for a selection. As with L'Anima, the restaurant menu here is inspired by southern Italian cuisine. The presentation has few of the artistic smears and blobs you'll find at the older sibling, and you won't find the the pasta mountains that an Italian mamma would fatten her family up on. Instead the dishes are
You might also like