Doctor Who
Sat Apr 20, 6.45-7.30pm, BBC1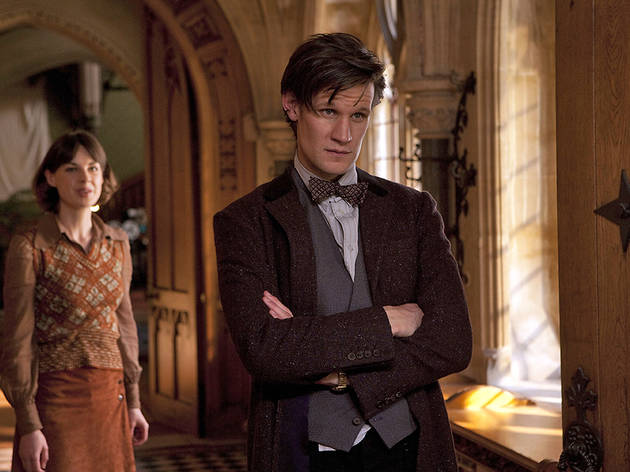 Series seven, episode ten
More double crosses tonight than you'd find in the complete works of David Mamet: you wThe Doctor needs time to suss out his new companion. As apparently, does the Tardis. And so do we, the viewers. Tonight's scary, charming ride is a major step forward in that process. Set in a creepy old country house and guest starring Dougray Scott and 'Call the Midwife's' Jessica Raine, this is ostensibly a ghost story.

But things are rarely that simple in the Doctor's world. Inevitably, the house is haunted. It's occupied by Scott's Major Alec Palmer, a former special forces soldier and his psychic assistant Emma Grayling (Raine). They're attempting to reckon with the house's supernatural tenant, The Witch of the Well – but could the answers they seek be simultaneously simpler and more complex than they imagine?

Via the entire birth-to-death life cycle of earth, a trip to a 'pocket universe' and a few moments of doubt and mistrust between the Doc and Clara, we're left with a sweet, plain, rather profound treatise on trust, love and loneliness. Excellent.
Sponsored listing
The Vault of Soho
Lovers of the malted grain have being paying homage at the whisky specialist Milroy's since 1964. It has accumulated an enormous range of whiskies: around 400 from Scotland alone. A small tasting bar on the ground floor has been a feature for some years, but now – under new, independent ownership – the bar side is considerably expanded. There's a small copper-topped bar with just a few stools, plus a table for two in the window. The ground floor is whisky-and-whiskey-only. If you're looking for other spirits, head downstairs. The basement bar, aka The Vault, now calls itself a 'speakeasy' bar. This misleading bit of marketing-speak might be regarded as passé, and it isn't particularly convincing here: it's just a shorthand way of describing an dimly lit basement bar with dark-hued furnishings. But it's an attractive and comfortable room, and there is a rather splendid touch in the entrance to the stairway down the basement – you enter via a 'hidden' door in a fake bookcase. In the bar's early days the service, though sweet and smiling, lacked the polished sheen of professionalism. But this didn't detract from the perfection of a martini made with the bartender's recommendation of The Botanist gin. The main cocktail list is heavy on experimentation, and the bartender's evident expertise might make it worthwhile dipping in there. Drinks hover around £10, which is not unreasonable in this part of town. Soho's not short of cocktail bars, but Milroy's has lit a bright new spark
You might also like