Doctor Who: the Doctors Revisited
Sat Nov 16, 2-2.30pm, Watch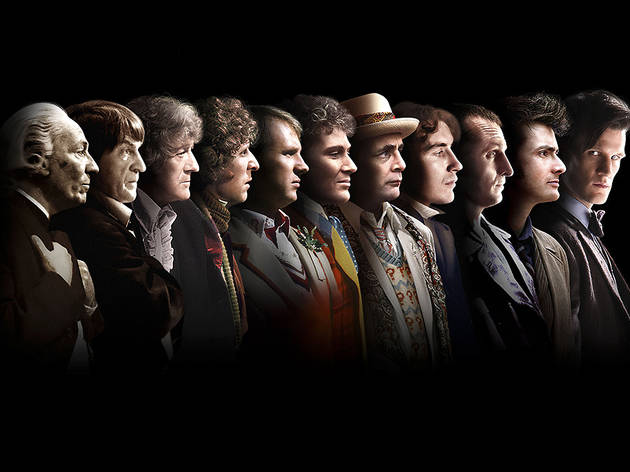 Episode 11
'Who?' asked almost the entire world when Matt Smith became the eleventh Doctor back in 2010. And, although this slightly hermetic and relentlessly on-message documentary – the last in an entertaining series – ignores the doubters and naysayers, it's still an enjoyable romp through the latter years of time-travelling fun.

Smith, Karen Gillan (Amy), Jenna Louise Coleman (Clara) and Arthur Darvill (Rory) are among those chatting about life in and around the Tardis, with the latter trio testament to the evolution of companions over the years from eye candy to genuinely rounded characters.

'Professorial, funny, clumsy, physical,' reckons Smith of his incarnation, pretty accurately, while Steven Moffat notes his leading man's uncanny personification of an old man trapped in a young man's body. Might Peter Capaldi attempt the opposite? Don't expect any clues here. A little more context would have been welcome, but this is still a fun half-hour for the layman and essential for fans.
Sponsored listing
Brady's
In September 2014 Brady's opened a new bar with views over the river. The bar provides drinks for the restaurant but also has table seating (no reservations) and serves shellfish raw, cured, and cooked.The Time Out Food and Drink Editors  In its new premises by the waterfront just south of Wandsworth Bridge, Brady's has created a bright, airy, maritime-themed space both indoors and out. Floor-to-ceiling windows look out over patio decking, and it just needs a wheeling seagull or two to transport diners to the seaside. The fish on offer is good quality: simply grilled sea bream had soft, succulent flesh, crisp skin and was superbly fresh. Battered cod was firm and flaky with the lightest, crunchiest of batters. Starters – beetroot-dressed smoked salmon, prawn cocktail in a sundae glass, served with brown bread and butter – proved solid, retro fare. Chips are uniform in cut and far from thrice-cooked, but fluffy and crunchy all the same. Sauces – an entire collection of creamy, fresh-herbed jarfuls are presented at each table – are a plus. Puds run from crumbles to light, milky ices. This new incarnation is spanking clean and bright, with a welcoming bar (try a pint of Shepherd Neame Spitfire), and good value at all levels.    
You might also like