Heads up! We're working hard to be accurate – but these are unusual times, so please always check before heading out.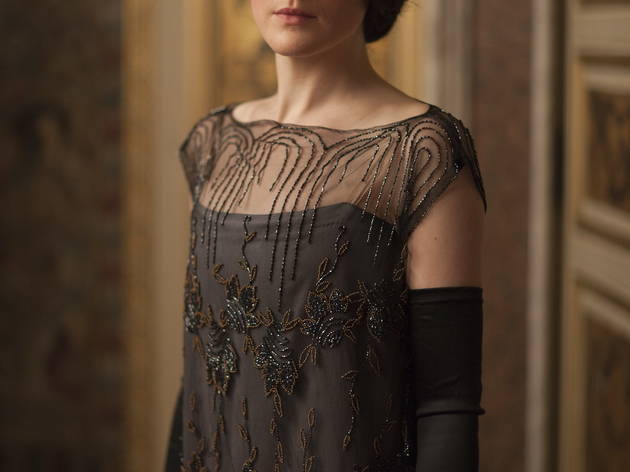 'Downton Abbey' season four: Michelle Dockery interview
The actress who plays Lady Mary Crawley talks about the fourth season of 'Downton Abbey', bereavement and 'a new beginning' after Dan Stevens
Mary is so miserable – is it draining for you?
'It felt like going back to series one. There's a coldness about Mary again, a very closed-off exterior. I quite enjoyed going back to that, I like the hard side to her character. It was strange not having Dan [Stevens, who played Matthew Crawley] around. But it felt like a new chapter.'
But Mary's coming out of it…
'Slowly. And new suitors are invited to the house – she needs to move on because of her position and having the heir to Downton.'
She's quite detached from her child.
'She finds it difficult to bond with the baby at first, because it reminds her of Matthew. But she was never going to be a cooey mother – more practical. And the aristocracy wouldn't have seen their children that much. She's not exactly a struggling single mother!'
Her relationship with Carson looks like it's key.
Yeah. As close as she is to Robert, Carson is a father figure. She confides in him, listens to him and can always count on him.'
Robert seems to smother her a bit.
'Yeah – as a father, he naturally tries to protect her. It's like she's a little girl and he wants to look after her. But they all want her to come back to life. Mary has to take a position within the house because of the estate, so she has an interesting tussle with her father.'
Have you been in touch with Dan Stevens?
'Yeah, he's doing incredibly well. We all saw his play in New York and he was brilliant. We're incredibly proud of him. It's strange not having him or Jessica Brown Findlay [Sybil] around. but new characters come in, which is always great.'
Were you surprised by the reaction to Matthew's death?
'Matthew was a well-loved character and Dan was a wonderful part of the show. Its inevitable that people were shocked and angry – they invested a lot in Matthew and Mary, and there was concern when we knew Dan was going. But it's opened up a new chapter and does feel like a new beginning.'
Was death the only way Matthew and Mary could be separated?
'I think so. As the heir, he couldn't really disappear, never to return. Julian Fellowes had to tie that up. We knew it was coming, but to read that last episode was still heartbreaking, But it had to be that way.'
Julian Fellowes has said the series is all about Mary.
'Not all about her, but what comes next for Mary is a throughline. She's the backbone, but there's so much else going on. And it's very funny, there's a lot of light and shade as always.'

Does anything come from all Mary's suitors?
'There's a character called Gillingham, an old family friend, they've known each other since they were little. And another character called Charles Blake. So… potentially, but I won't spoil it!'
How has Mary's relationship with Edith evolved?
'They've matured as the series has gone on. They have the rivalry, but it's not as childish. After what they've been through together, there's a closeness that's unsaid, but also a tension that never goes away. Laura [Carmichael] and I enjoy playing that. They love one another, but they'll never be mates.'

Who's been your favourite person to work with?
'Mary becomes more involved in the running of the estate and Mary and Branson share being widowed, so it's been fun working with Allen Leach. And amazing working with Paul Giamatti.'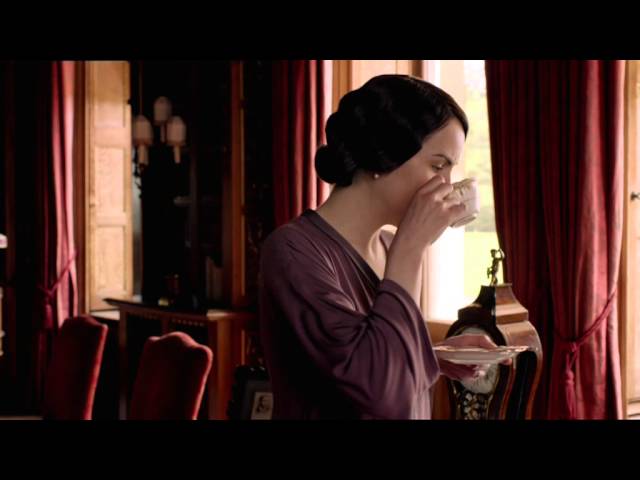 Read our review of 'Downton Abbey'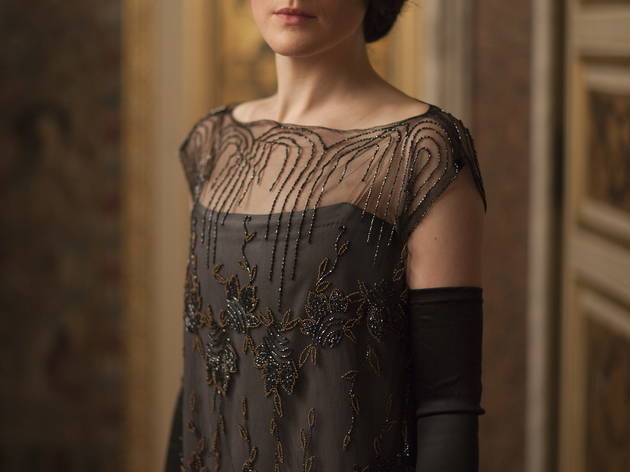 As always, almost every character is given some sort of subplot, but the early series' lightness of touch is still lacking and the plotting remains inordinately laboured and often plain lazy. After all, why have silence when there's exposition to be spouted?
See the full 'Downton Abbey' review