Drama Matters: the Psychopath Next Door
Tue Oct 1, 9-10pm, Sky Living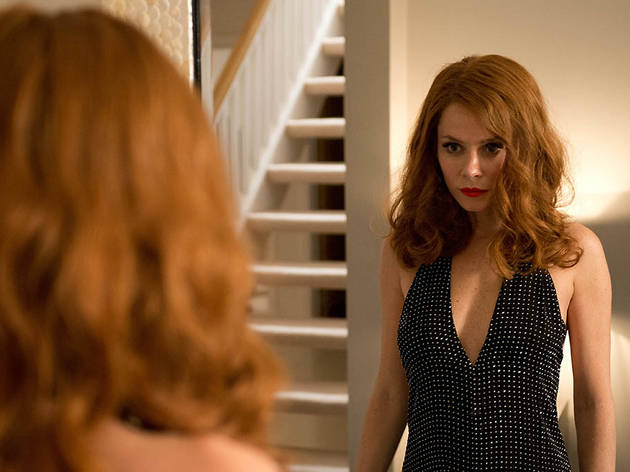 Episode one
As welcome as it is to see all of Sky's flagship channels weighing into the broadcaster's push for new drama, this is a limply disappointing opener in Sky Living's new mini-season of drama pilots.

Anna Friel gives good ice maiden as Eve Wright, the mysterious, manipulative doctor who crashes into idyllic suburbia, her ready smiles and lavish generosity barely disguising her malign intention to destroy it from within. Only the kids and the pets seem immune to her seductive charms… It's a familiar concept given an underpowered treatment. Eve, of course, is scarcely less awful than her new neighbours with their guilty secrets and social inadequacies, but we never get much of an idea of her motivations beyond some sketchy mummy issues, and writer Julie Rutterford ('Shameless', 'Trollied') lays on the black humour with a trowel.

The intention seems to be to amalgamate 'Desperate Housewives', 'Serial Mom' and 'The Omen'. Or perhaps we're only a patio burial away from Brookside Close? Either way, it's a misfire.
Sponsored listing
MostArt Centre
There's certainly a lot going on at this event space and bar in Stoke Newington. You can head down for a drink or something to eat but you can also dip your toe into a diverse programme of events covering live music, yoga, comedy, film screenings, art exhibitions and spoken word.  But if you are just heading down for something to eat or drink? Expect decent looking café-style food from breakfast through to heartier evening meals, and a drinks list that includes beers on tap, good coffees and teas, and a few wines. 
You might also like