Dreaming the Impossible: Unbuilt Britain
Mon Aug 19, 9-10pm, BBC4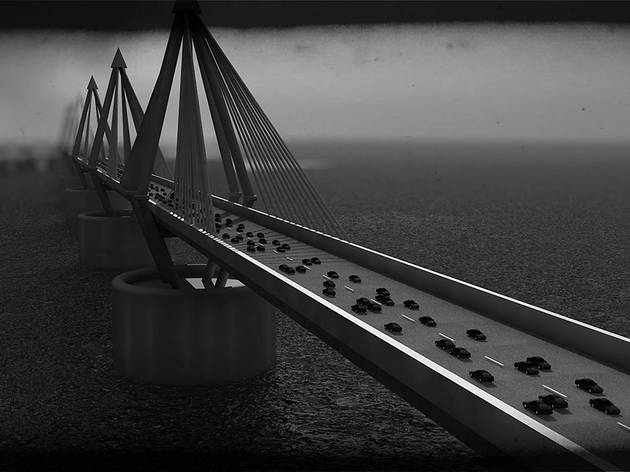 Episode two
Bloody political pragmatism, eh? So often the stifler of ambition, courage and borderline lunacy as displayed by the visionaries (this week, mostly Frenchmen with very long names) in tonight's episode of this excellent new series.

The very first Channel Tunnel was mooted back in the early nineteenth-century, only to be nixed for security reasons (something to do with the Napoleonic wars, apparently). It took almost 200 years for xenophobia and paranoia to have ebbed enough to make this apparently daft idea a reality. Although, we'll grant you, technological advances may also have played a part.

Sometimes, though, the politicians do get it right: a battleship canal very nearly carved its way through Loch Lomond, but for welcome Parliamentary uncertainty. A great premise, a lively new presenter (Olivia Horsfall Turner) and some fascinating stories have made this a really compelling series. Bravo, BBC4.
Sponsored listing
Flora Indica
Keen botanists might recognise the name of this Old Brompton Road restaurant – it's taken from an eighteenth-century book on the plants of British India. Consequently, the restaurant's look pays homage to the time of the British Raj, but the food is a much more modern take on Indian cuisine. Expect a mix of snacks, small plates and curries. From the small plates, dishes include Malwani prawn with yellow tomato chutney and black mooli, slow-braised angus short rib with raan sauce and turmeric hispi cabbage, and lamb sweetbread shikampuri, served with courgette chatpata, beetroot and goat's curd. Curries include corn-fed bergamot lemon chicken tikka or a paneer kofta with jerusalem artichoke and baby spinach. Cocktails are also a focus, and are served alongside a wine list with bottles from worlds old and new. 
You might also like