Game of Thrones
Mon Apr 22, 9-10.15pm, Sky Atlantic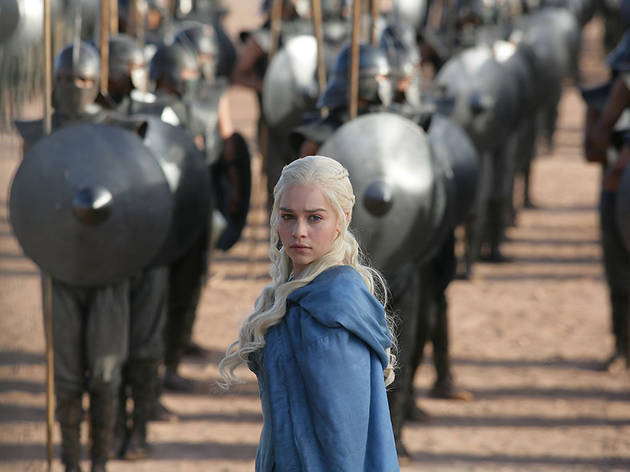 Series three, episode four
If – and, saints preserve us, we would not – one were to compare the strategic complexity and multitude of characters in 'Game of Thrones' to, say, pieces moving around a chessboard, then this fourth episode is about the pawns. Prettily disingenuous Margaery Tyrell, for instance, makes her moves incrementally, preferring perfumed attrition to bold strokes, but is nonetheless slowly twisting Muppet-mouthed teen despot – and future husband – Joffrey round her little finger.

Similarly, Varys digging around for information regarding Littlefinger's true interest in Sansa Stark might initially seem like small beer, but enables us to realise the ramifications it might have for all of Westeros. Elsewhere, Jaime and Brienne's captivity becomes an exercise in endurance; tempers fray among the scattered crows of The Black Watch who remain dug in at Craster's Keep; and, just when you thought he'd finally hit bottom, poor old Theon – who we can't bring ourselves to hate, despite his heinous crimes and bumfluff beard – gets even deeper into bother.

With so much gloom and desperation, it's a relief when the episode finally shifts to the sun and sand of Astapor, where the increasingly vainglorious Danys Targaryen is steadily amassing her army. And the closing money-shot suggests that when she eventually makes her killer move on Westeros, they won't know what hit them.
Sponsored listing
Lady Chastity's Reserve, Hackney
This marvellously silly immersive team puzzle (a sort of cross between an escape game and the 'Mumsy' challenge in 'The Crystal Maze') has already spooked and amused many a team at its original venue in Battersea, but will now be challenging the people of Hackney from a dark corner of the People's Park Tavern.  It's from the Handmade Mysteries team that does this kind of thing at venues across London. They know what they're doing. Expect plenty of surreal slants to challenges that can be pretty, well, challenging, and don't be surprised to be surprised either - we're told the immersive elements can be pretty interesting.  They promise to let you out - or help you out - if you get really stuck but still, it might be best to bring some brains and leave your dumbass friends out of it. 
Venue says: "Venture through an hour of hilarious clue-solving as you and your team attempt to win Chastity's fabled aphrodisiac wine."
You might also like